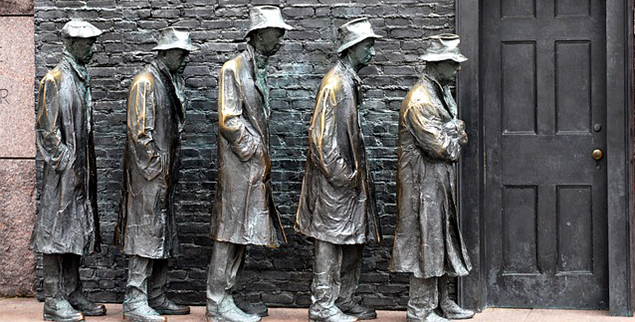 Written by Helen Tandy
Over the last few years, ever since I was encouraged by one of my clients at Castlefield Advisory Partners in Oxford, I have made a habit of dedicating one week of the year to successfully complete the Breadline Challenge. The Breadline Challenge is a campaign to raise awareness of what it can be like to be hungry in Britain today.
The Breadline Challenge tasks you to live on just £2.50 per day, for both food and drink, for one week in November to raise money to aid the work FoodCycle does across the United Kingdom. The aim is to raise funds through donations and by personally taking part. Participants are encouraged to donate what they have saved by living off the £2.50 a day budget.
FoodCycle runs volunteer-powered community projects across the UK – all working to reduce food poverty and social isolation by serving tasty, nutritious meals to vulnerable people. They started cooking in May 2009 and since then its volunteers have served over 125,000 meals made using over 146,000kg of surplus food – the equivalent saving of 657,000kg in CO2 emissions.
I hope to raise £300 this year in order to better my £270 total from last year.
Here's a glimpse of what this money can mean for those in need:
£50 - is enough to provide an entire FoodCycle dining session – feeding 30-50 people a nutritious meal in a warm and welcoming environment.

£100 - is enough to transport around 500kg of food - which FoodCycle volunteers will turn into over 800 three-course meals for people in need and provide their guests with extra fruit and veg to take home.

I appreciate that solely raising money for a week isn't going to end the problem of homelessness and food poverty in the UK, but I hope it can raise awareness of the issue and help FoodCycle with its work, which is entirely funded by donations.
One in five people in the North West are living in poverty according to research undertaken by the Joseph Rowntree Foundation. In the 3-year period up to 2015 20%* of those in the region were living in poverty. This figure shows no change from the results of the 2002-2005 studies, suggesting that we have made no head way in the last 10 years.The foundation wants to end UK poverty and has produced a report to use as a tool to debate the solutions. UK poverty is real, costly and harmful. Millions of people, many of them in a working family, are struggling to make ends meet.
This report explains what poverty is and what causes it, it highlights trends and projections in UK poverty, and makes recommendations for tackling various issues. You can find out more and view the report here.
*- http://www.jrf.org.uk/data/poverty-rate-area - Poverty is measured as the proportion of people living in households with an income below 60% of the contemporary median household income.
Manchester City Council wants to end homelessness in Greater Manchester by supporting the Big Change Campaign. The campaign aims to get people off the streets and make sure they stay off. The Big Change encourages people to give effectively by pooling their donations to get rough sleepers into housing, rather than just helping them to survive on the streets. They are working with Street Support, a central digital hub, to unite all the charities and voluntary groups that support people who are homeless with those who would like to help. They have been in Manchester since early 2016, and are now also active in Leeds.
Mustard Tree is a charity Castlefield has supported previously. They have been around since 1994 with an aim of transforming the lives of people in Greater Manchester who are trapped in poverty or homelessness, by enabling them to gain the skills and self-confidence they need. They need donations, including cash, food and goods. They provide their volunteers and guests a free lunch each day, serve people on a soup run every Friday night and provide food parcels to people who are in desperate need.
If you want to know how you can help support both those living in food poverty and those homeless this winter here are a few tips:
Donate to my Virgin Giving page and support FoodCycle.

You can donate to Big Change to pay for practical items to help individuals get off the street. You can also give items, time or money to local organisations.

See what practical items Manchester Charities are looking for – link

Volunteer your time, you can Volunteer through Street Scene or through many of the other charities such as FoodCycle and Mustard Tree:

See what support the linked Street Scene charities are looking for – link

FoodCycle (volunteer) – they have hubs in various locations of the UK including Bath, Cambridge, London, Chester-Le-Street, Leeds, Liverpool and Manchester.

Mustard Tree (volunteer) they have three bases in Greater Manchester- Ancoats, Eccles and Little Hulton.
The Manchester Castlefield team are looking at ways in which we can support those in Greater Manchester, including through the above initiatives.
I live just over the border of Chester in Flintshire where I am also Treasurer of Chester & District Friends of the Earth, we are looking to use some of the funds raised over the year to support vulnerable people in our area. We are planning to do this by supporting the West Cheshire Food Bank and Flintshire Trussell Trust. Share Shop Chester is the first of hopefully many, which will be devoted to raising enough money to buy derelict houses which will be converted into homes for the homeless in that location. They are looking for donations to make care packs for the homeless in Chester.