Castlefield is proud to be an employee-owned business (or 'EOB', as it's often called). We believe this creates a culture of shared accountability, greater commitment and encourages a longer-term outlook.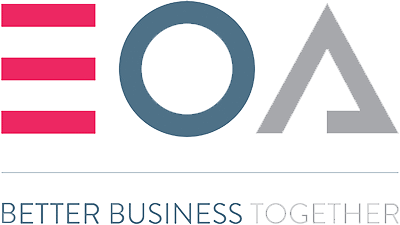 We think our business is unique. From day one, the people involved in our day-to-day operations have held a majority stake in us, alongside a grant-making charitable foundation.
It's helped us to define our values, predicated on long-term sustainable growth, independence and innovation, respect and responsibility; all designed to create an environment in which colleagues, as co-owners, can achieve their full potential.
EMPLOYEE OWNERSHIP ('EO') STRUCTURE
Our culture has directly supported our success because we've embedded our values at the heart of everything we do. With significant expansion, careful recruitment is needed to make sure everyone buys into what we want to achieve. Incorporating values at every step, from recruitment onwards, has been a key part of that. Our EO status is one of four "CORE" values and is essential to recruitment, performance management and continuing development. Without our people, we wouldn't have been as successful as we have been to date and without our EO ethos, we wouldn't have had the people to make it possible.
HOW DOES IT REALLY WORK?
Our employees (or "co-owners" as we call them) find our model empowering: we can plan for the long-term and develop initiatives without worrying about a change in ownership. Ideas are encouraged from all sides too, with co-owners encouraged to explore projects or initiatives. Our EO structure provides stability and security, which directly influences productivity and helps us continue to grow.
This matters, as we map out clearly our ambitions and what they mean for the company and the value of our shares in it, once it's achieved. This way, every co-owner can see what they're both contributing to and benefiting from over the coming years. This has and will continue to help to motivate co-owners to drive our success.
BACKSTAGE
First, we really try to avoid using the term "employees". Instead, we're all "co-owners" and that's how we describe ourselves. We've established various lines of communication from an old school noticeboard to an Employee Ownership (EO') Committee, to develop strategic interaction between our leaders and all co-owners.
The EO Committee is a formal sub-committee of our holding company board. It's chaired by a co-owner selected from amongst our number, who in turn has selected other co-owners to define and implement a range of projects which we've decided are critical to the long-term success of our business. These projects have been formally delegated by our holding company board to the EO Committee. The chair of the EO Committee is also a director of Piccadilly Trustee Limited, which acts as the sole trustee of Piccadilly Trust; the owner of almost 50% of the shares in our group, held for the potential benefit of past, present and future employees.
Not only that, but we operate a Share Incentive Plan giving co-owners the opportunity to purchase shares in the company on tax advantageous terms and at a level that is economically possible for all. So, as well as Piccadilly Trust being a shareholder on behalf of all, we also have the chance to be individual shareholders too.