Castlefield shortlisted for two wealth management awards
We're delighted to announce that Castlefield has been recognised for two industry awards at the City of London Wealth Manager Awards (COLWMA).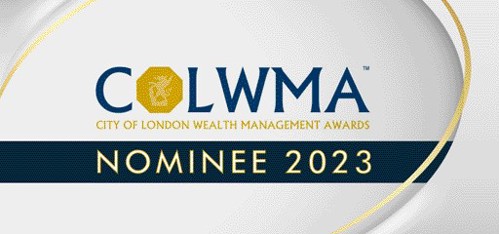 Castlefield has been shortlisted in the 'Best Advisory Service' and 'Best ESG Investment Strategy' categories.
The COLWMA are held annually to 'promote, acknowledge and reward the quality of service provided by Wealth Managers provide', an provide a rare opportunity for members of the investing public to influence the outcome.
Category winners are determined with an online vote, with last year's award generating over 45,000 votes from investors.
John Alexander, Castlefield's Head of Client Engagement, said: "Awards like these are important to us, as they help to raise awareness of Castlefield and the work that we do.
"The more people that know about Castlefield, the more we can deliver against our mission of 'gathering assets to do good'."
Votes close at 4pm on 15th February with winners announced on 7th March at an awards ceremony staged in the City of London's Guildhall.
For more details, or to cast your vote, please go to: https://colwma.com/index.php/vote
(Voting only takes two mins of your time and any support would be very much appreciated!)