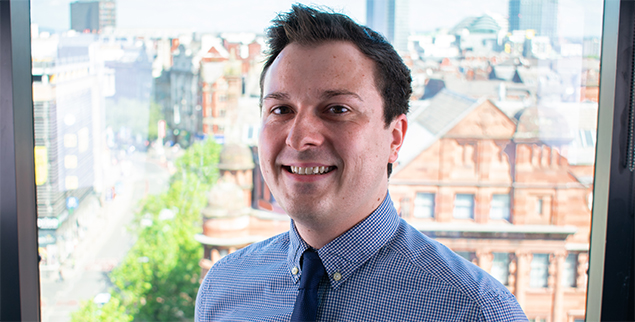 I've only been at Castlefield since November 2017, but it feels like I've been here forever - in a really good way!
Moving into financial services was a complete career shift for me and, after years of reading the Economist and thinking how interesting it all seemed, I took the plunge and applied. Since then, I've learned more than I ever expected, completed my Investment Operations Certificate (having started off in the Operations team) and the Investment Advice Diploma. Hopefully there are more exams on the horizon. My last few jobs never seemed to have potential for career development, so it's great to finally have something to work towards, with tonnes of encouragement not just from Castlefield itself, but also loads of support from my friends and colleagues, some of whom are taking the same exams.
I moved to the Service Delivery team at the end of 2018 and now work with all new business leads coming into the firm as well as monitoring existing client relationships. On top of this, I'm the team rep for our Co-owner Council, which brings together ideas from colleagues on what we can do to make Castlefield a better place for us all. My favourite part of this is that we pick one person every quarter to receive an award, based on nominations from their colleagues – and not just for the amount of work they've done, but for the little things that they do every day that make a difference. Its genuinely a struggle every time to pick just one person, and their reaction is adorable every time when that person has no idea that it's coming to them.
If you want to work somewhere that's going to challenge you, that's going to help you gain qualifications, that's full of lovely people who bring in ridiculous amounts of cake and biscuits every week – get your application in!