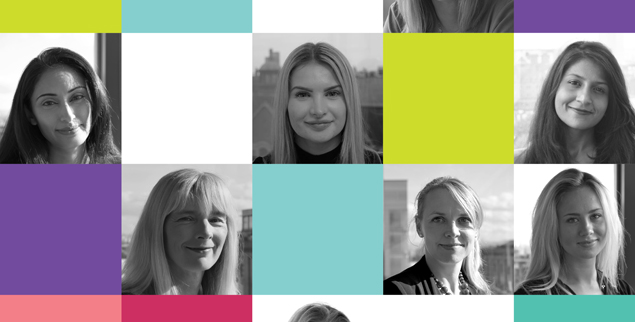 Recently there has been a surge within the financial services sector to address concerns over female representation within the industry. Alongside this groundswell, there has been the establishment of awards to recognise those companies and individuals who have met the challenge head on and are succeeding in making the industry more equal. Castlefield are pleased to announce that we have been shortlisted for awards in this area.
Summayya Mosam, Alison Newall and Ewelina Wilson have been shortlisted for the Investment Week Women in Investment Awards. We are delighted that these valued Castlefield colleagues are being recognised for their inspiring achievements.
In addition, we can also reveal that three Castlefield co-owners have been shortlisted in the "Rising Star" category of the Women in Finance Awards. Chloe Smith, Kate Hewitt and Pooja Shah have been recognised for their potential to shape and improve the sector as young women at the start of their careers. Alongside individual recognition, Castlefield as a whole have been named in the "Employer of the Year" category of the Women in Finance Awards. This seeks to praise those companies that have cultivated an inclusive and diverse workforce, aiming to achieve equal gender representation at all levels.
These awards offer the opportunity to celebrate the achievements of both the company and the individuals who are driving the investment sector towards equal representation. We are proud to have received this acknowledgement of our efforts and wish the finalists the best of luck. You can read the more about the awards here:
https://www.womeninfinance.co.uk/shortlist2018/ 
http://events.investmentweek.co.uk/womenininvestmentawards/static/nominees