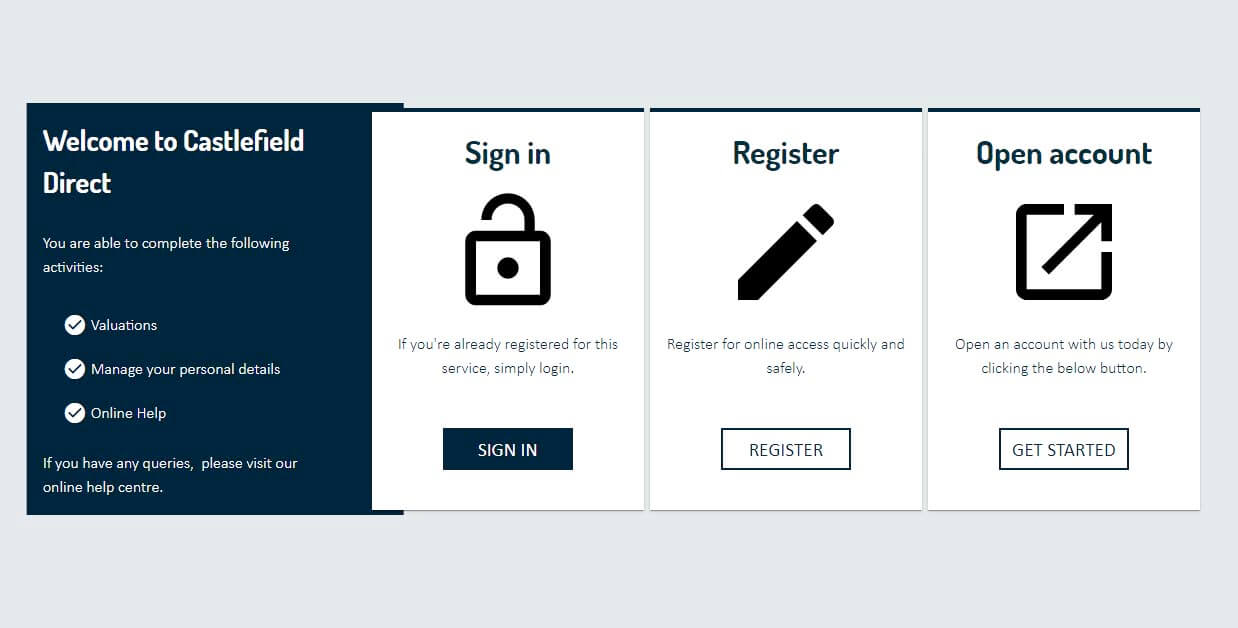 Castlefield Direct
Castlefield, in partnership with its Authorised Corporate Director ("ACD"), ConBrio Fund Partners, is pleased to introduce a secure online portal that will make it easy for clients to access and manage their investments within the 'Castlefield' Funds.
What is Castlefield Direct?
As a direct client of ConBrio Fund Partners, invested within a 'Castlefield' fund, you can register for your own online account where you will be able to:
effortlessly access your fund investments on your mobile, tablet or PC
get an instant valuation of your investments 24/7
top up, switch or sell your investments at any time at no extra cost
start a new investment or set up monthly contributions
go paperless – we'll send you all your documents online
update your personal details
the service is being provided at no additional cost
The service is designed to assist in the administrative process and provide an ease of access to our individual investors. 
To open an account, register for or sign in to your Castlefield Direct account, please click here.