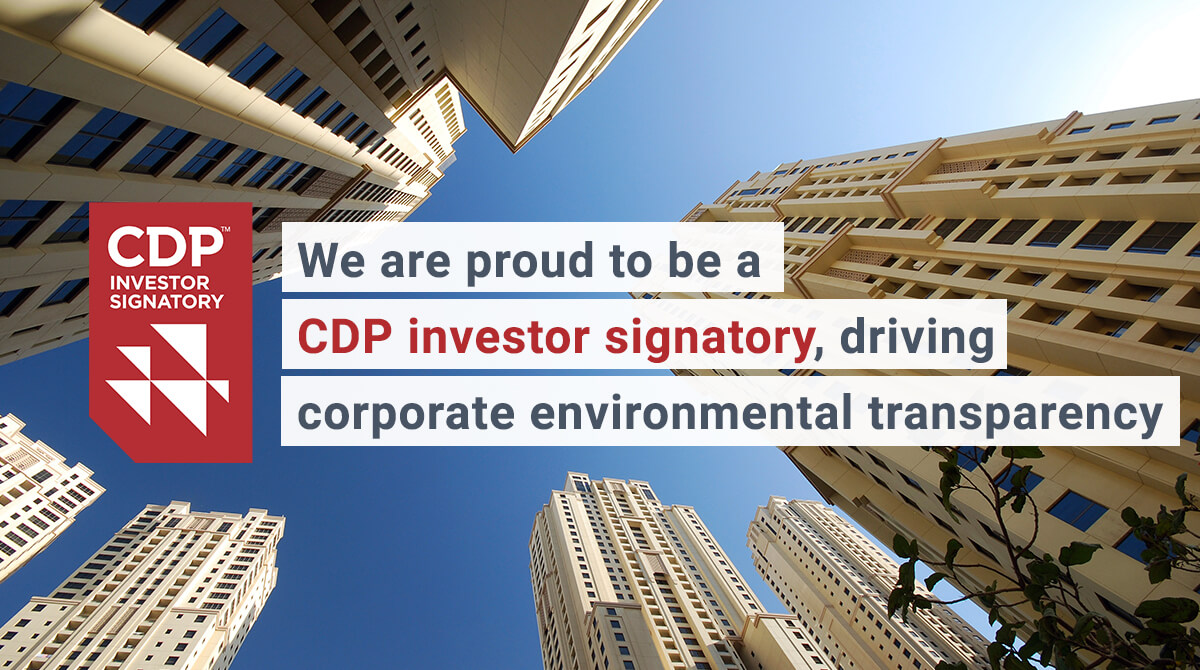 Castlefield is pleased to announce that it has become a signatory to the CDP's disclosure request, furthering its commitment to drive corporate environmental transparency.  
The CDP, formally the Carbon Disclosure Project, is a global not-for-profit charity that operates a disclosure system for organisations to report and track progress on their environmental activities.  
As signatories, Castlefield has agreed to promote the scheme's use and can compare environmental data consistently, using the findings to engage with companies, identify potential opportunities and manage environmental impacts better.  
Climate change, deforestation and water security have become material issues to many industries. By disclosing information via a series of questionnaires annually, companies can demonstrate progress toward a low-carbon, sustainable future in a transparent and accountable way.  
John Eckersley, Managing Partner at Castlefield, commented: "As a leader in responsible and sustainable investment, environmental factors are essential to our decision-making. As such, we need companies to report comprehensively and consistently on their environmental risks and impacts." 
"We encourage all organisations to understand better their environmental impact and measure progress against their environmental goals. The CDP questionnaire is an excellent way to do this and address investor questions on climate, water and forestry impact."  
"We're delighted to become a CDP signatory and we look forward to working with the CDP team to press companies for better environmental reporting." 
Emily Kreps, Global Director of Capital Markets at CDP, commented: "The importance of investor engagement to drive disclosure cannot be overstated. Climate change, water security and deforestation present material risks to investments, and companies that are failing to disclose their impact risk trailing behind their competitors in their access to capital. 
"Increasingly, investors and financial institutions require decisive data that is consistent, comparable and comprehensive. To make this possible, they expect companies to engage with TCFD-aligned standards on environmental disclosure and reporting. With business resilience and adaptation to unexpected, systemic risks exposed by the global public health crisis, the tide is rapidly turning against companies not taking note of investor demands." 
Castlefield joins a growing list of 515 investors globally with US$106 trillion in assets under management in requesting companies to disclose their environmental data through CDP.