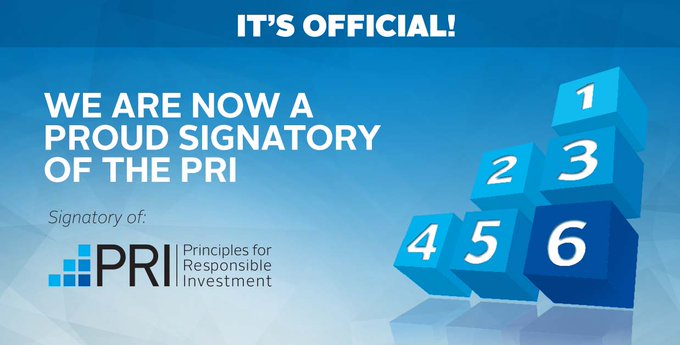 Castlefield is proud to announce that it has become an official signatory to the Principles for Responsible Investment supported by the United Nations (UN PRI).
Castlefield will continue to leverage its expertise and reputation as the Thoughtful Investor to educate investors and promote Environmental, Social and Governance (ESG) values within the investment management industry.
The UN PRI is an independent body that was set up to promote more responsible investing around the world.
Signatories to the UN PRI agree to incorporate ESG issues into their investment analysis and decision-making processes. By doing so, signatories contribute to developing a more sustainable global financial system.
Alongside recently becoming signatories to the PRI agreement, Castlefield has also been recognised for achieving best-practice with regards its stewardship activities, as it becomes one of the first signatories to the UK Stewardship Code.
Castlefield's Ita McMahon said: "While we have always specialised in responsible investments, becoming a signatory to the UN PRI marks an important milestone for us.
"In joining the PRI, we hope to build on our recent success of becoming signatories to the UK Stewardship Code, which recognises best-practice in investment stewardship. We look forward to working with the PRI and its network to advance the ESG agenda."
Click below link to see the list of UN PRI signatories:
https://www.unpri.org/signatories/signatory-resources/signatory-directory