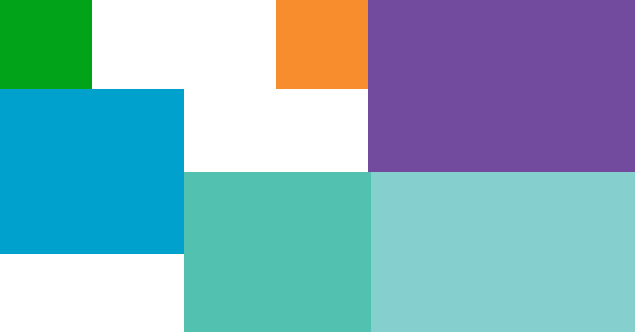 As a little light relief we are delighted to present the WHEB Spring Environmental Quiz! If you thought you knew your environmental onions then see how you measure up to their set of brainteasers – the second half is for environmentalists and non-environmentalists alike…
WHEB Asset Management is a leading sustainable investment fund management business.
Answers are at the end of the quiz.
Part A – Environment
1. Place these environmental disasters next to their correct date:
a. Chernobyl
b. Bhopal Union Carbide
c. Three Mile Island nuclear near disaster
d. Exxon Valdez
e. Piper Alpha
f. Fukushima Nuclear Disaster
11 March 2011
28 March 1979
24 March 1989
3 December 1984
6 July 1988
26 April 1986
2. What material takes up the most landfill space in Britain?
a. Cardboard
b. Food waste
c. Newspapers
d. Plastic bags
3. Tens of thousands of dolphins are caught each year in 'bycatch'. Why is being caught in an underwater net such a problem for a dolphin?
4. Without the greenhouse effect, what would the earth's normal temperature be?
a. -500oF by night and +500oF by day
b. -225oF by night and +225oF by day
c. 0oF by night and +375oF by day
5. What percentage of an elephant is water: 50%, 60%, 70% or 80%?
6. Which UK town was the first to get permanent electric lights: London, Blackpool, Birmingham or Edinburgh?
7. Which of the following can biodiesel NOT be made from: soya beans, used chip fat, carrots, oilseed rape?
8. What does the Fujita scale measure?
9. What was the name of the community that was built on a chemical waste dump in the 1950s?
10. What was the herbicide used in the Vietnam War to destroy forest cover hiding the Viet Cong?
11. For which NGO did environment sceptic Bjorn Lomborg work in his youth?
12. How many years does it take a single aluminium can to decompose?
a. 5–10 years
b. 20–30 years
c. 80–100 years
d. Over 150 years
13. If you recycle a tonne of paper, how many trees are you saving on average?
a. 1
b. 7
c. 17
d. 77
14. Which has the most energy
a. A hurricane
b. A nuclear bomb
c. All the ocean's waves
15. How much energy does a bolt of lightning have?
a. Enough to toast 16 slices of bread
b. Enough to toast 1,600 slices of bread
c. Enough to toast 160,000 slices of bread
d. Enough to toast 1.6 million slices of bread
Part B – General Knowledge
1. What car did 007 drive in Ian Fleming's first novel, Casino Royal?
a. Morris Minor
b. Blower Bentley
c. Aston Martin DB5
d. Aston Martin DB7
2. Which foodstuff shares its name with two battles in South East England, one in 1217 and one in 1460?
a. Muffin
b. Leek
c. Bacon
d. Sandwich
3. 'TO BE PLAYED AT MAXIMUM VOLUME' was omitted from the cover of the 1999 EMI reissue of which 1972 album?
4. In sport, what measures 5 feet by 5 yards?
5. Which is the only planet in the solar system whose name doesn't derive from Greek or Roman mythology?
6. Which song sung by The Shamen hit number 1 in 1992, ironically during drug awareness week on BBC Radio?
7. What poem opens with the line: 'Twas brillig and the slithy toves'?
8. Which drink's name comes from the Dutch for burnt wine?
9. True or false: the word Partridge comes from Greek for breaking wind?
10. The Columbia River basin in the Pacific Northwest region of North America is distinguished for having the most what of any river in the world?
11. What is the surname of the children in The Lion, The Witch and The Wardrobe?
12. In which film was the line 'Play it again Sam' never actually said? And what was the song that Sam had to play again?
13. By what name is the technologically innovative Operation Chastise, which took place during World War II, more commonly known?
14. What was the name of the fictional journalist created by Georges Remi? (Clue: reverse initials and say in French…)
15. Name the Shakespeare plays that these are the opening lines of:
a. If music be the food of love, play on.
b. When shall we Three meet again,
In Thunder, Lightning, or in Rain?
c. Now is the winter of our discontent
Made glorious summer by this sun of York…'
d. Two households both alike in dignity,
In fair Verona where we lay our scene…
e. Who's there?
f. Now, fair Hippolyta, our nuptial hour draws on apace.
g. Hence! Home you idle creatures get you home:
Is this a holiday?
Answers
Part A - Environment
1.
Chernobyl: 26 April 1986
Bhopal Union Carbide: 3 December 1984
Three Mile Island nuclear near disaster: 28 March 1979
Exxon Valdez: 6 July 1988
Piper Alpha: 24 March 1989
Fukushima Nuclear Disaster: 11 March 2011
2. c. Newspapers
3. Because they're mammals and can't breathe.
4. b. -225oF by night and +225oF by day
5. 70%
6. Blackpool
7. Carrots
8. The strength of tornados
9. Love canal
10. Agent Orange
11. Greenpeace
12. c. 80–100 years
13. c. 17
14. a. A hurricane (10,000 times the amount of energy of b and c)
15. c. Enough to toast 160,000 slices of bread
Part B – General Knowledge
1. b. Blower Bentley
2. d. Sandwich
3. Ziggy Stardust by David Bowie
4. A football goal
5. Earth
6. Ebenezer Goode
7. The Jaberwocky
8. Brandy
9. True – Perdrix comes from the Greek and is thought to reflect the farty sound made when a partridge bursts into flight!
10. Dams
11. Pevensey
12. Casablanca, 'As Time Goes By'.
13. Dam Busters
14. RG – Herge: Tintin.
15.
a. If music be the food of love, play on. Twelfth Night
b. When shall we Three meet again,
In Thunder, Lightning, or in Rain? Macbeth
c. Now is the winter of our discontent
Made glorious summer by this sun of York… Richard III
d. Two households both alike in dignity,
In fair Verona where we lay our scene… Romeo and Juliette
e. Who's there? Hamlet (also has a great last line: 'The rest is silence')
f. Now, fair Hippolyta, our nuptial hour draws on apace. Midsummer Night's Dream
g. Hence! Home you idle creatures get you home:
Is this a holiday? Julius Caesar