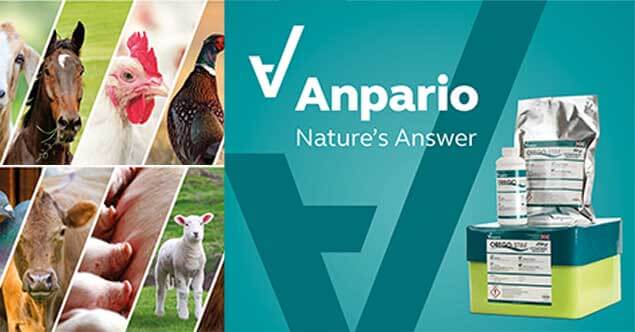 As we raise a glass, loosen our belts and tuck into lots of lovely food over the festive period, it's worth pausing to think about where our food comes from and what goes into it. In recent years, shoppers have had several food-related concerns; everything from a potential turkey shortage this Christmas[1] to various issues related to food additives[2] plus food quality, as well as the whole ongoing debate about "cheap food".
One big area of anxiety among consumers is antibiotics in the food chain and particularly their use in the diets of otherwise healthy animals. For decades, established custom and practice in animal husbandry has featured the use of antibiotics to help control disease; to a degree, antibiotics and antimicrobial agents guaranteed human food security and public health by controlling animal diseases and preventing transmission of zoonotic pathogens from animals to humans. The benefits of using these drugs in the food chain include the prevention, treatment, and control of diseases caused by pathogens like E coli[3].  Also, many of these treatments have strong efficacy against parasites in animals – helping to ensure higher yields of healthier animals. In short, these drugs help increase food production. Sounds great, doesn't it? So, where's the downside? Yes, there is a general consumer preference for "no artificial ingredients or additives," but the much bigger problem, one of global proportions, is that of antibiotic resistance.
According to the World Health Organisation (WHO), over-use and misuse of antibiotics in animals and humans is contributing to the rising threat of antibiotic resistance. Some types of bacteria which cause serious infections in humans have already developed resistance to most or all available treatments, and there are very few promising new antibiotics in the research pipeline[4]. "A lack of effective antibiotics is as serious a security threat as a sudden and deadly disease outbreak," said Dr Tedros Adhanom Ghebreyesus, Director-General of WHO in 2017; "Strong, sustained action across all sectors is vital if we are to turn back the tide of antimicrobial resistance and keep the world safe[5]."
Therefore, the WHO recommends that farmers and the food industry stop using antibiotics routinely to promote growth and prevent disease in healthy animals[6]. The WHO recommendations aim to help preserve the effectiveness of antibiotics that are important for human medicine by reducing their unnecessary use in animals. In some countries, approximately 80% of total consumption of medically important antibiotics is in the animal sector, largely for growth promotion in healthy animals.
The WHO strongly recommends an overall reduction in the use of all classes of medically important antibiotics in food-producing animals, including complete restriction of these antibiotics for growth promotion and disease prevention without diagnosis. Healthy animals should only receive antibiotics to prevent disease if it has been diagnosed in other animals in the same flock, herd, or fish population.[7]
So, how can we support good health in livestock and eat better ourselves, without the use of antibiotics? Step forward Anpario PLC, a company whose shares we hold in our CFP Castlefield B.E.S.T Sustainable UK Smaller Companies Fund. Based just off the M1 in the former coal-mining area of North Nottinghamshire, Anpario is a small company but a global business, with a presence in over 80 countries around the world. The company is a manufacturer of natural sustainable animal feed additives for health, nutrition and biosecurity. The company has been in the agricultural sector for more than 30 years and it works with research institutes and universities across the world to develop innovative technologies which are produced and dispatched directly from their manufacturing plant near Mansfield.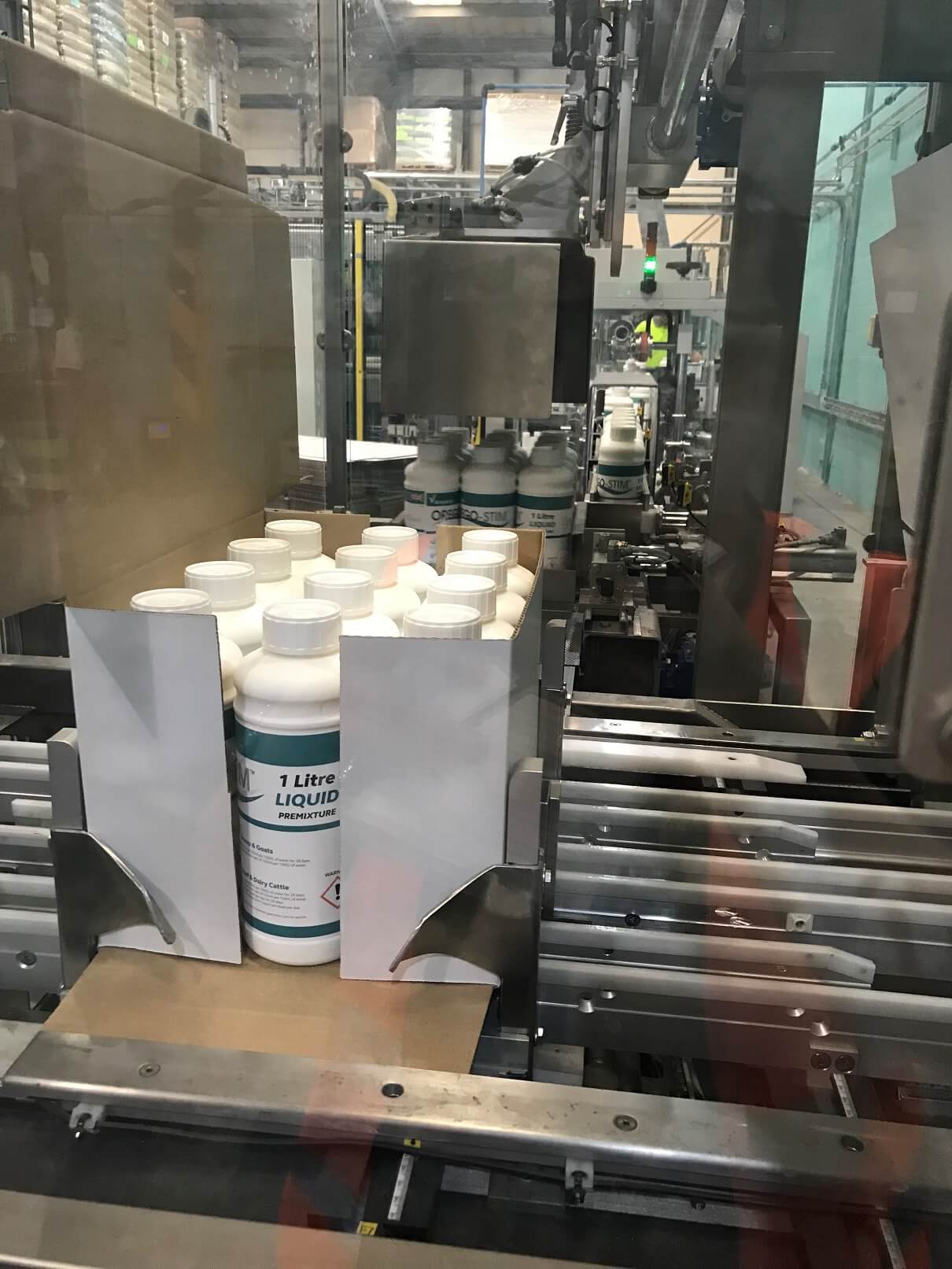 Picture: ANP bottling Plant
Anpario products fall into four groups; Health and Performance, Toxin Management, Feed Quality plus Hygiene & Insect Control and they address the markets for poultry, ruminants, swine, birds, fish & seafood as well as animal feed mill products. What's most important to us is that their products are all natural; in place of antibiotics, the company offers probiotics - a bit like those little yoghurt drinks you see in the supermarket. Anpario also offers products and technologies which remove Zinc from the food chain as well as other natural products derived from the likes of oregano, algae, tea tree oil and Omega-3. The company is building up its portfolio of patents and it has recently been granted a UK patent for its very successful phytogenic product Orego-Stim, a natural additive for livestock feed.
Company CEO Richard Edwards and his team have a strong commitment to sustainability and the company is well-aligned with UN Sustainable Development Goals[8]. Of the seventeen goals, Anpario focus on six, plus they promote the "Partnerships for the Goals". As part of the "Life Below Water" goal,  Anpario's 100% natural aquaculture products work on the same principles as for land animals and are effective for shrimp and other farmed fish such as Salmon and Tilapia.
Anpario shares have performed well for us over the last two-and-a-half years and, as the drive to remove antibiotics from the food chain gathers pace, we expect the company to go from strength to strength.
Information is accurate as at 14.12.2021. Opinions constitute the fund manager's judgement as of this date and are subject to change without warning. The officers, employees and agents of CIP may have positions in any securities mentioned herein. This material may not be distributed, published or reproduced in whole or in part. With investment, capital is at risk.
References
[1] https://www.bbc.co.uk/news/business-59268523
[2] https://www.nature.com/articles/s41599-018-0152-2
[3] https://www.ncbi.nlm.nih.gov/pmc/articles/PMC4054498/
[4] https://www.who.int/news/item/07-11-2017-stop-using-antibiotics-in-healthy-animals-to-prevent-the-spread-of-antibiotic-resistance
[5] As above
[6] As above
[7] https://www.who.int/news/item/07-11-2017-stop-using-antibiotics-in-healthy-animals-to-prevent-the-spread-of-antibiotic-resistance