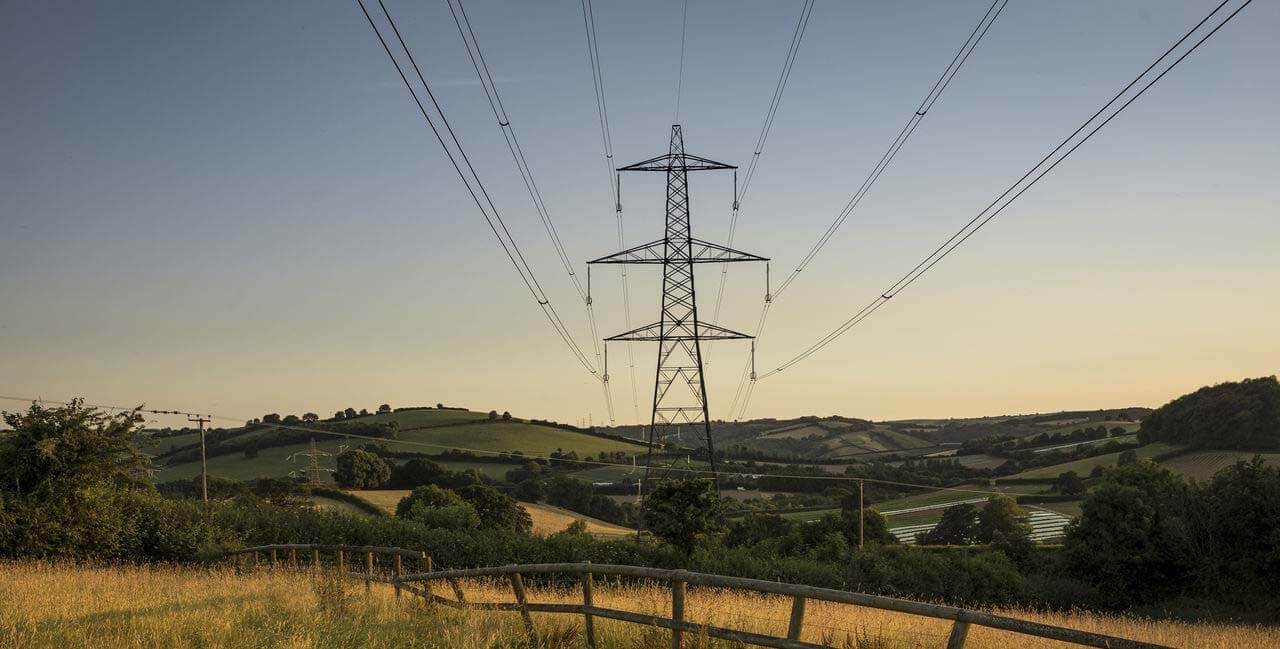 This month's UK stock story features a Great British Institution, National Grid, whose shares we have held for a long time in our CFP Castlefield BEST Income Fund. It's part of our national story; we all know about the "drain" on the national grid at the end of Coronation Street or EastEnders as ten million kettles are switched on at the same time. National Grid is so much a part of the British way of life that it's worth reminding ourselves what the company actually does. It's one of the world's largest publicly listed energy companies focused on the transmission and distribution of electricity and gas. The company distributes gas and electricity in the UK and in some states in the north eastern United States. It also owns and operates electricity transmission facilities across the Northeastern US, including upstate New York, Massachusetts, New Hampshire, Rhode Island and Vermont. Also in the US, National Grid directly serves 20 million household customers whereas, at home, it operates in the wholesale market and retail customers like us are served by energy companies such as SSE or British Gas. The group has over 23,000 employees and is led by Welshman John Pettigrew, who actually joined the business as a graduate trainee in 1991.
Two much smaller group divisions operate outside the regulated sphere. National Grid Ventures develops, operates and invests in energy projects, technologies and partnerships to accelerate the development of our clean energy future. National Grid Ventures' diverse portfolio of flexible, low carbon and renewable energy businesses across the UK, Europe and US includes sub-sea electricity interconnectors, liquefied natural gas, battery storage, wind and solar power.
The company recently created National Grid Partners (NGP) to 'disrupt itself' and advance the energy systems of tomorrow. Operating like a private equity investor, NGP supports startup businesses operating in energy and emerging technologies and works to inculcate an entrepreneurial culture into the wider group. NGP's portfolio already includes 24 investments, and they are usually the lead investor in these deals.
What we like about National Grid is the exposure to secular, long term demand growth coupled with an asset base that is difficult to replicate. As the UK and the wider world shifts towards decarbonising transport, the demand placed on the infrastructure to power our vehicles will grow substantially. National Grid is uniquely positioned to facilitate that transition and for income investors, the company is also a very reliable performer, boasting a twenty-year record of annual dividend growth.
We're also really pleased to see the company's commitment to decarbonising energy more generally; with tackling climate change and reaching net zero at the top of the corporate agenda. This means connecting more renewables to the electricity grid, facilitating energy storage in way that hasn't previously been done, "greening" the gas distribution network and deploying new decarbonisation technologies.
Cooperating with SSE and Scottish Power, National Grid is part of ambitious plans to deliver a multi-billion-pound underwater electricity super-highway that will make the North Sea the hidden powerhouse of Europe. Subsea surveys have started on the project, which will see the world's longest subsea High Voltage Direct Current cables with a combined capacity of up to 4GW. The project is expected to bring in investment of over £3bn[1], supporting hundreds of green jobs throughout construction and operation.
The cables will significantly increase the UK's capacity for clean, green, renewable power. It will enable enough electricity for around 4.5 million homes, travelling up to 440km from Peterhead and Torness in north east of Scotland – a hub for offshore renewables – down to two points in the north east of England, Selby and Hawthorn Point.
The company also has lots of other green projects on the go just now, including;
National Grid's Electricity System Operator connecting the world's largest offshore wind farm. When operational, Hornsea Project One, at Killingholme in North Lincolnshire, will include 174 turbines, cover 407 square kilometres and provide 1.2 gigawatts of green energy. That's enough to provide sustainably sourced electricity for more than a million homes[2].
Championing ultra-fast electric vehicle charging points. A proposal for a network of ultra-fast chargers at UK motorway service stations would cut charge time to as little as 5 to 10 minutes.
"Greening up gas;" natural gas, the common name for methane, fuels over 80% of UK home heating and more than half of industrial energy needs. As part of the Future Gas Forum, NG is discussing ways to make heating our homes more environmentally friendly. One of the key proposals here is a switch to hydrogen gas, which is cleaner than the methane we use at present and can be derived from non-fossil fuel sources. When burnt there is no carbon output, only water produced.
In its role as a Principal Partner of COP26, we expect to hear more about National Grid's commitment to decarbonisation over the coming months. As both investors and energy users, we look forward to seeing good progress in the coming years.
 Written by David Gorman
[1] https://www.nationalgrid.com/16-nov-national-grid-announced-cop26-principal-partner-one-year-go-until-climate-summit
[2] https://www.nationalgrid.com/stories/journey-to-net-zero/8-ways-national-grid-tackling-climate-change-uk
Information is accurate as at 09.08.2021. Opinions constitute the fund manager's judgement as of this date and are subject to change without warning. The officers, employees and agents of CIP may have positions in any securities mentioned herein. This material may not be distributed, published or reproduced in whole or in part. With investment capital is at risk.