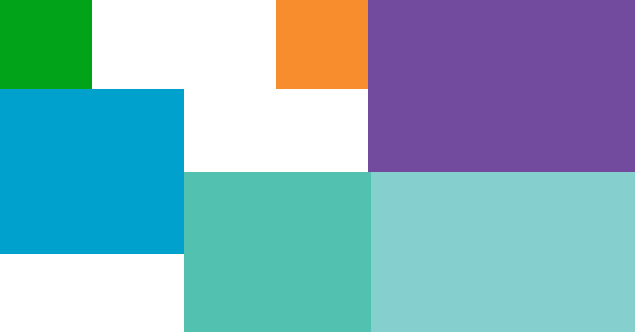 Anyone attempting to invest ethically and responsibly will soon discover that it isn't easy. To do so properly takes a lot of time and effort, skilled assessment and detailed research. Even once you form your selection methodology, you will soon find that there are plenty of grey areas needing careful consideration and skilled decision-making, of the type that goes deeper than mere technical comparison. So here's a list of the top ten challenges faced when looking to invest ethically:
1. Promoting good things
There are glaringly obvious elements of the modern world that would benefit from your support. An ambitious, eco-sensitive, profitable, UK-based windfarm doing what it can to dampen the effects of climate change for example will always have appeal. Or a well-supported social housing project in a deprived area of the UK is something you may readily choose to support and invest in. Equally, there are industries that are simple to identify that you may like to avoid – tobacco and gambling for instance. Indeed the whole ethical investment industry started life in the 1980s built on funds solely focused on avoiding such 'sin stocks'. So in with the good and out with the bad: you're off.
2. Pragmatism
Investment portfolios full of wind farms and social housing projects may well appeal, but from a practical perspective alarm bells should ring. A well-diversified portfolio is generally always best, comprising a variety of underlying investments, split by things such as geography, industry, riskiness or any number of a more nuanced factors.
The need for diversification should feed into your investment selection process. It will mean considering investments that wouldn't necessarily spring to mind for the average ethical consumer. And, on occasion, you will need to consider businesses that are primarily positive but could have elements that are less savoury. For they may not be wholly good yet but getting better. Do you still invest? You decide.
You might, for example, consider investing in a utility company that traditionally relied on fossil fuel generated energy, but is going to great lengths to convert their business to renewable energy. Should you support their transition by investing in them now, or wait until they solely rely on renewable sources and leave others to support them along the way?
3. Greenwashing
Perhaps 'lies' is a little harsh, but then again perhaps not.
Companies are governed by increasingly stringent laws and have to publish increasing evidence of what they've done to comply with them. Consumers are becoming ever more enlightened, forcing businesses to improve their act if they are to gain and retain their custom. Increasingly, customers are looking for investments with a green factor. One of the outcomes is that nowadays in most company's annual report and websites you'll often find a section called sustainability, responsibility, CSR (corporate social responsibility) or something equally earnest. This might tell you how much they give to charity, measures they're taking to reduce their carbon footprint, safety measures they have in place, how their practices are scrutinised by independent specialists or their green credentials.
On the face of it this is great. It's right that businesses are taking steps and understandable that they choose to talk about what they are doing. Considering these things should certainly be a part of your investment selection process. However, sadly some claims can be shallow, spurious and misleading. There are tick box exercises set up to give the false impression that a company is virtuous, diverting the eye from the honest truth. This artificial veneer of ethical claims is commonly called 'green washing'. So as part of your selection process you also need to be aware of green washing and maintain a degree of healthy scepticism.
To read the full top ten list, this free guide explains our top ten challenges faced when investing ethically. To download your 'challenge of investing ethically' guide, click the button below.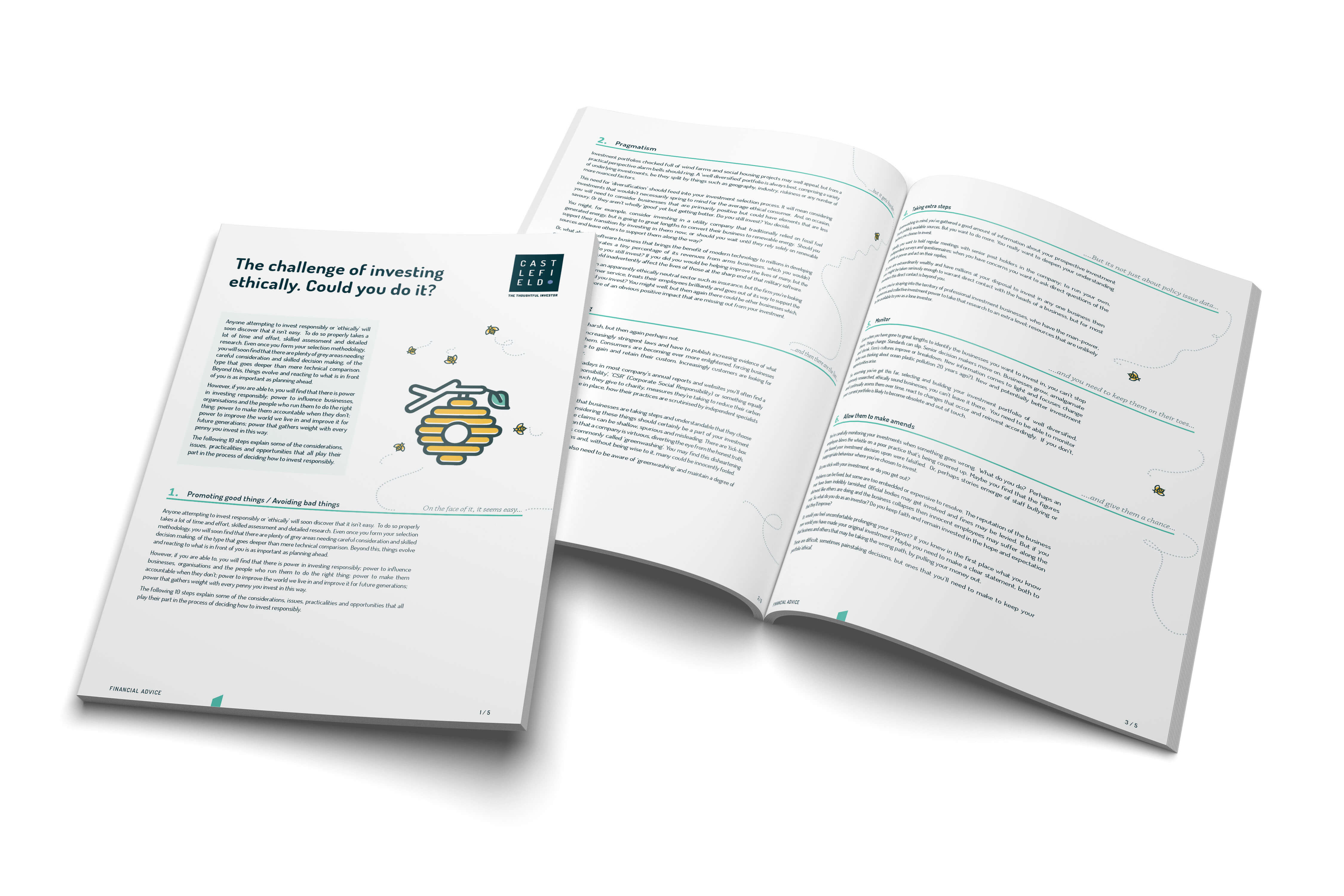 You might have existing savings, pensions and investments and want these reviewing, or you might just be starting out along your investing journey and want to start as you mean to carry on. One common interest that most clients share is using their money to do good - or 'thoughtful investing', as we call it.
For more help, or to learn about becoming a thoughtful investor, please visit this dedicated page: