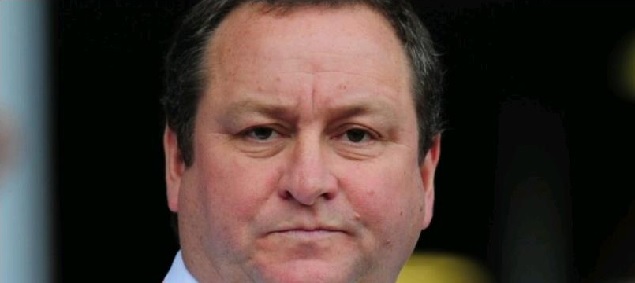 Sports Direct blog, Kate Hewitt
In order to make wise investment decisions it is important for investment professionals to pay close attention to how a company is run. This necessitates a strong focus on corporate governance. Shareholders have a huge part to play in holding companies accountable. Through voting and engagement it is possible to ensure the business is more transparent. Promoting good governance ensures that the mismanagement of companies and resulting economic and social consequences are avoided. A recent and pertinent example of poor governance where independent shareholders have expressed their displeasure is Sports Direct. Tales of ladies giving birth in the warehouse toilets and frequent calls to emergency services from employees too terrified to miss work due to the "six strikes" policy have hit the headlines over recent months and particularly in the run up to the AGM on the 7th of September. These scandals have led to a drop in the share price. It's not only those who received illegally low wages and who felt pressurised to work through illness that paid the price for the appalling decision making of those at the top, but investors too. Mike Ashley's ill-advised comments in front of the committee of MPs that he was not "Father Christmas" highlights that he feels paying his employees the minimum amount required by law equates to being overly generous. After the illegal working conditions were exposed, Mr Ashley promised his employees the national minimum wage, a reduction in the use of zero hours contracts and a scrapping of the now notorious "six strikes policy". A promise to let employees know how many hours they'll be working and that they will be compensated for those hours within legal guidelines seems like a token gesture, a nod to good governance but far from the drastic turnaround needed. At best the failures of the Sports Direct board can be described as negligent, at worst deliberate exploitation.
Sports Direct has been plagued by stories of poor governance ever since it was first listed back in 2007. The flotation is said to have earnt Mr Ashley about £929m* after the retailer said it had priced its share flotation at the top end of its price range. In 2010 Sports Direct reported a more than tenfold increase in annual profits after achieving record revenue and in 2013 Sports Direct entered the FTSE100. In 2014 a controversial bonus scheme was allowed by shareholders; it was the board's third attempt to pass a bonus scheme, as it had wanted to award Mr Ashley shares in September 2012 but this was rejected by shareholders. The Institute of Directors criticised the bonus scheme, citing concerns about Sports Direct's corporate governance. Chairman of the Board Keith Hellawell said the approval of the bonus scheme would serve to ensure the retailer was able to "retain and motivate staff". He also said at the time "The resolution today also recognises the substantial contribution made by Mike Ashley over many years and, as demonstrated by the previous schemes, has the potential to create a further significant increase in shareholder value". In March 2015 Sport Direct was accused by MPs of being a "backstreet outfit" following the collapse of one of its subsidiaries that led to around 200 people losing their jobs with only 15 minutes notice and refusing  to pay landlords and suppliers as a negotiating tactic. At the time Mr Hellawell defended the company's conduct by saying "Our legal advice is that we did not break the law." He admitted that he had been largely unaware of what had occurred as part of the negotiations despite being the man who is supposed to be in charge of the board. In December 2015 an investigative journalist found serious failings with the way Sports Direct treats employees. The board were quick to deny these claims but have since admitted that changes need to be made. Following the revelations and subsequent drop in share price, Sports Direct dropped out of the FTSE100. The judgement of the Sports Direct board was called into question yet again in 2016 when it emerged that the 26 year old boyfriend of Mr Ashley's daughter, Michael Murray, was to be made the company's head of property. The dubious hiring policies continued when John Ashley's company (brother of Mike) was put in charge of overseas distribution.  The results of the 2016 AGM show that the majority of independent shareholders are dissatisfied with the performance of the board. City investors voted against the re-appointment of Mr Hellawell due to him being ineffective. However Mr Hellawell has remained in place at the request of Mr Ashley who remains the majority shareholder.
The flamboyant antics of Mr Ashley himself have been almost as well documented as the debateable business decisions made by his board. Even in these turbulent times he was in high spirits at the AGM with journalists reporting that he withdrew a large wad of £50 notes from his pocket during a ceremonial search as he exited the warehouse and then quipping that he had just been to the casino. All fun and games some would argue but I would say particularly crass when one of the main points of discussion is the fact his board did not pay workers the minimum wage. His quick temper was also evident as he angered under direct questioning from Steve Turner of the Unite union and responded, "Please don't do the whole showboating thing, it will make me turn away and it's the people who work in Sports Direct who suffer." It would seem he doesn't mind using his workers as bargaining chips to deter questions he'd rather not answer. The show of remorse at the poor working conditions experienced by those in the warehouse quickly turned to annoyance at being exposed by a Guardian journalist, saying "He's not my favourite person, the Guardian man". This serves to highlight that he doesn't apparently much care about the contravening of labour rights, just the fact that he got caught.
Sports Direct is essentially a private company masquerading as a publicly listed company. The question is then, why would investors choose to get into bed with Ashley in the first place? He has always been the major shareholder and the governance concerns have been well documented even before the damning evidence of the warehouse conditions came to light. Why is it that investors would become shareholders of a company that would appear, with hindsight, to have been teetering on the brink of scandal since IPO? Dominant figures in a business are often the reason for its success and why other investors back it but this needs to be allied to proper governance which is where the genial Mike Ashley fails. The key man should have been twinned with proper management and responsible leadership in order to make the company investable in our eyes. And, who knows, if that had been the case perhaps this mess could have been avoided. It is however clear that Sports Direct in its current state is the sort of company that anyone who considers themselves an ethical or thoughtful investor would not wish to hold in their portfolio. Sports Direct has never been able to find its way into the carefully screened Castlefield ethical portfolios (as it has in other so called "ethical" funds). We have always excluded it from our ethical strategies given its governance concerns. Hopefully the example of Sports Direct will live on in the memories of investors and prevent future involvement in companies with known governance red flags, thus preventing the inevitable fall-out that seems invariably to land on the shoulders of the lowest paid.
 The AGM saw a wave of city shareholders revolt against the directors but with Ashley still owning 55% of the company nothing gets done without his say so.  Only time will tell if the management of Sports Direct are serious about delivering on their promises of improvement.  It is, however, heartening to know that Sports Direct shareholders have recognised the vital importance of being responsible custodians and through exercising their right to vote have led to a revision of the current regime which is simply not working for anyone but Mr Ashley himself. He has got one thing right though - he certainly isn't Father Christmas.
Compliance Code: HSSPblog/090916