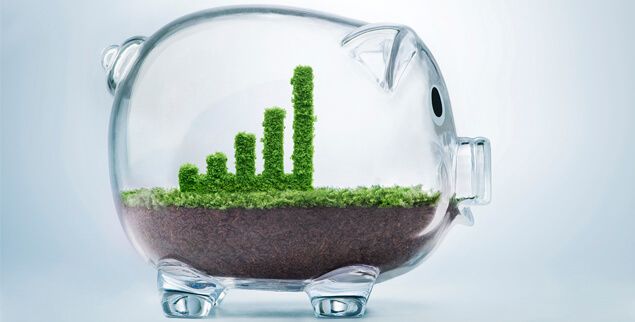 Castlefield B.E.S.T Sustainable UK Smaller Companies Fund - "The Journey to Sustainability"
It's now close to eighteen months since our own UK Smaller Companies Fund completed its transition to a sustainability mandate in February last year. There had been a long process leading up to this development for the Fund and hopefully what follows provides an overview of the journey we have been on to prepare the Fund for this next step.
Prior to the Fund's change in mandate, it was managed for several years without sustainability factors being explicitly considered. However, between this and the transition to a sustainable mandate, a focus on engagement and employee-ownership was integrated into the investment process. This came about in part due to Castlefield's own ethos as an employee-owned company and focus on social responsibility. The financial benefits of investing in companies which incorporate employee ownership was also well understood by co-manager, Alistair Currie, given his involvement in a company which provides finance to growing companies which are either already employee-owned or looking to become so. This added factor to the investment process naturally then led to the consideration of other so-called 'non-financial' risks being considered.
In early 2017, the investment team therefore discussed the potential for the Fund to build on this and become the first in its sector to move to a "wholly" sustainable mandate. As the 'Thoughtful Investor', the team at Castlefield were already experienced in incorporating social responsibility, ESG risks, and sustainability considerations into investment decision making, and so began the process of transition.
Aware that a number of holdings would also have to be exited in light of this decision, the team conducted a thorough review of the Fund's current holdings to assess and quantify the extent of any direct, or indeed indirect, exposure to activities or industries that were considered inappropriate for a sustainability objective. In total, 11 holdings were exited for this reason. Several were straightforward in that their sale was based purely on clear exclusionary criteria. However, there were a few companies where our review process did not produce a binary outcome. In these instances, a more detailed assessment was undertaken with the findings discussed and debated by the wider investment team.
The exit of holdings also logically saw the introduction of several new names to the portfolio which were felt to have more sustainable characteristics. These were gradually introduced as opportunities for investment arose. Through the transition process, the Fund saw the addition of 16 new companies. A prime example of one of these new holdings meeting key sustainability themes is low-cost fitness chain, The Gym Group (TGG).
As well as the attractive commercial aspects of TGG, growing the wider market and taking share from the more traditional operators, it also has a clear positive social impact. The provision of access to low cost gyms across the UK promotes health and wellbeing which is an increasingly important issue in today's society. Its low average monthly membership fee compared to most of its competitors means that access to TGG'S high-quality facilities are affordable. This is compounded by the ease with which customers can join, leave and freeze their memberships meaning people are not trapped by fixed-term obligations if they find the service is not suitable. With the gyms being open all day, every day, it also makes it easier to use the gyms when employed on shift work – as is common among NHS workers, for example. In fact, over a third of TGG members are shift workers and 10%1 of members use the gyms at times when other facilities are closed. Interestingly, around 30%2 of The Gym Group's new joiners have previously never been a gym member. This serves to emphasise the importance of the service that TGG offers to those who would usually not be able to fit exercise in the gym around their work commitments and/or afford a membership. We therefore feel there is a strong case for the positive impact that TGG is having through its provision of high quality and low-cost gyms.
Since the change, the fund has grown to c.£8.6m in size3, as compared to c.£5.1m at the start of 2017, when the process started. This reflects support following the new mandate and resulting enhancements made to the investment process. Performance has been solid both through, and post, the transition process, returning +22.6% since the start of 2017 vs. +21.4% from the wider sector.4
This focus on companies exhibiting sustainable business practices, we believe will support the delivery of positive long-term returns in the future. We believe the fund to be the only UK Smaller Companies fund with an explicit mandate of this type, presenting an excellent opportunity not only for Castlefield, but also for investors who want to ensure that their investments are more closely aligned to their own values.
Past performance is not necessarily a guide to future returns and may not be repeated. The value of investments may go down as well as up, and you may not recover the amount of your original investment.
[1] Numis, 2016
[2] The Gym Group, 2016
[3] NAV at 14/08/2019
[4] Performance period 31/12/2016 – 14/08/2019