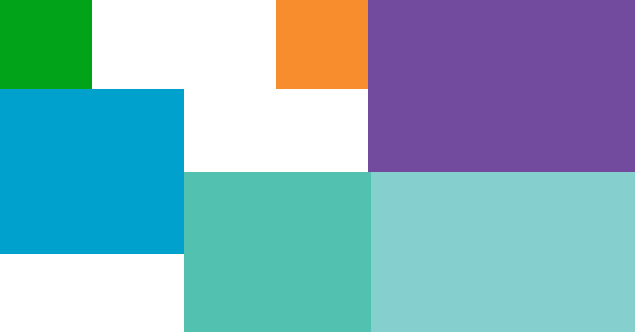 The Castlefield B.E.S.T Sustainable European Fund was launched for fund manager, Rory Hammerson, in November 2017 and we are immensely proud to say we have reached 100% engagement coverage of our portfolio companies in the 11 months since launch. We have engaged with all our portfolio companies by face to face meeting or teleconference at least once, with more than half being multiple engagements. As asset managers we understand that we are stewards of our clients' money and we take this responsibility very seriously. It's all very well saying this, but we try to live this in practice. In order to appreciate the journey thus far, it's important to take a step back for reflection.
The fund was launched with 35 names which met the investment process criteria, and the shape of the portfolio has remained stable in terms of high conviction structure and low single digit turnover.  Before the fund's launch, prospective investee companies were subject to a vigorous research process by our team to ensure they adhered to this process. We have an integrated team, where all members are involved in all aspects of our investment offering – we don't have a screening or corporate governance team separate from the fund managers. For example, we excluded a company where the nature of the board makeup was a potential risk for minority shareholders, despite a large potential upside from a financial point of view. By adhering to this process, we aim to ensure we do not invest in companies where neither our investors' ethical values nor their financial capital are compromised.
However, there are certain situations where ESG considerations may arise after investment which were not foreseeable and in such cases, we will take the decision to divest. Our strong sell discipline is best evidenced by the immediate disposal of one of our initial investments in a pharmaceutical company after claims by European health regulators that one of its drugs may have contributed to cases of serious liver damage. Patient outcomes are a key focus and engagement point where we invest in the healthcare industry and following this unexpected news, we felt we could no longer justify the position within the fund. Indeed, this is a strong example of a situation where ESG and financial risks converge. When the news came out, the share price fell as the company's future financial prospects were potentially compromised. Our concerns over patient safety led us to exit our position upon receipt of the news. 
We have engaged with our portfolio companies on a wide breadth of topics. For example, at the top end of our portfolio where we invest in companies with high conviction characteristics, we have engaged with one such company, which has been one of our best performers to date, over five times as well as engaging with their nearest peers. Why have we done this? There is potential for complacency when a holding is doing well, and this is a risk we want to avoid. As the adage goes, past performance is not always a guide to future performance and thus, engagement with other companies in the industry helps bolster our process. It allows us to take a step back and ask - Is what management are saying, actually happening? What are our portfolio companies doing which peers aren't? It is through such engagement that we get to really understand the intricacies of our investments and their markets. Conversely, we have also engaged with our 'transformational companies' on multiple occasions in order to get a better understanding on their route map towards transformation and where we can, provide our input.
Furthermore, where macroeconomic headwinds appear with potential spill-over effect to our investments, we are quick off the mark to engage with our portfolio companies to understand the potential impact. One such example is our engagement with UniCredit following the Turkish lira crisis, our engagement on this can be found here. We have also had specific ESG-dedicated engagement with our portfolio companies ranging from conflict minerals and supply chain management to recycling, board composition and succession planning to name but a few. However, in the majority of cases ESG and business engagements are not mutually exclusive.
Furthermore, we have had engagements with trade associations to understand better the industry in which our portfolio companies sit. One such example is our dialogue with the European Bicycle Manufacturers Association (EBMA) where we had a call to understand better the Chinese Anti-Dumping complaint filed to the European Commission on e-bikes. Whilst we are strong believers in international trade - the vast majority of our portfolio companies have international reach beyond their European markets – we do not advocate situations where products are dumped into markets below production cost and the complaint filed acts as 'a legitimate defence of 90,000 EU workers and over 800 SMEs[1] against unfair competition from China'.[2]
The Fund has recently been nominated as 'Best New Entrant (Fund)' in Investment Week's Sustainable & ESG Investment Awards which is true testament to the hard work of everybody involved in the fund and to our commitment to the Castlefield ethos of gathering assets to do good and all of this has been achieved in less than 12 months since launch. To our investors, we thank you for entrusting us with your assets and to our future investors, we look forward to being responsible stewards on your behalf.
[1] Small and medium enterprises
[2] https://mailchi.mp/8d1f5f2cb14a/ebma-brussels-monthly-newsletter-on-trade-july-2018