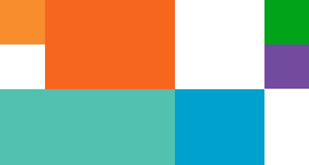 Every business in the UK – and every organisation and household – is anxious to reduce energy bills. But they are having to view their next steps through a confusing prism of carbon emissions reductions that the government has been strident in promoting.
There's little argument that CO2 and other greenhouse gas emissions need to be drastically lowered to avoid the worst effects of climate change. The UK government has made a legally binding commitment to reduce carbon emissions by nearly a third to 2030, then 80% by 2050. These are very tough targets. However, the emphasis from government and other agencies on this primarily has helped to confuse matters.
If we want to reduce carbon emissions, particularly in commerce, then a prime motivator should be to promote the business case for saving money, which is that through a number of simple energy-saving steps, from lighting to heating & ventilation and water, every company can make a big difference to its bottom line.
We're just beginning to see this type of message being adopted by government. At the end of last year, Ed Davey, Energy and Climate Change Secretary shared figures showing that UK companies are paying for £2.8 billion of energy that they don't need to use every year, which is the equivalent of nearly five power stations.
There's a long way to go but at least there is finally a recognition that what really motivates people to be energy efficient is the certainty that any financial outlay will be repaid quickly, then go on reducing utility bills year after year, while also knowing that cutting consumption shrinks their carbon footprint.
In the meantime, energy prices continue to head north having more than doubled in the past decade, a 137% increase, much of that loaded on in the past four years and customers are not seeing the benefits of recent falls in oil prices.
Little wonder, then, that nine out of ten British businesses identify these price rises as a clear threat to their competiveness and 83% are missing their growth targets because of the utility price hikes.
Added to these pressures is the tension over security of energy supply. Three quarters of UK businesses and households view this factor as crucial and increasing numbers of them see energy efficiency as a solution to the looming problem, according to research by the CBI.
What's more, larger businesses and organisations face new government regulations in the form of the Energy Saving Opportunities Scheme (ESOS), running alongside the established CRC Energy Efficiency Scheme. Under ESOS, organisations with more than 250 people or with an annual turnover of £40 million or more and a balance sheet around £34 million now have to conduct energy audits every four years.
The economic benefits of energy saving are amplified by EU figures showing that a 40% reduction in energy consumption over the next 15 years through efficiency measures would boost the country's GDP by £62 billion and create 40,000 new jobs.
What we need now is a full focus on enabling all companies to audit energy usage accurately, identify key points where the most savings can be made with the quickest return on investment and ensure that energy efficiency programmes are successfully implemented. From this perspective, the responsibility for these sustainable programmes should rest with the financial director rather than the maintenance managers.
The technical solutions for saving energy are not fiendishly complicated. Our own work with companies in a range of sectors demonstrates that a focus on consumption areas such as lighting, water and heating & ventilation provides quick returns on financial outlay through lower utility bills, with continued savings year after year.
In lighting, the move to LED solutions is a clear winner. Depending on the setting, LED lighting would ensure a reduction in electricity consumption of up to 85% and the return on investment is, from our experience, in less than two years. Well-manufactured LED lamps, panels, tubes and other fixtures also offers a much longer life than traditional products, on average more than a decade of use, which also means low to zero maintenance costs.
As an adjunct, carbon emissions can be reduced by nearly 80% so it really makes little sense to remain in the lighting Dark Ages, burning up Terawatts of electricity unnecessarily. As an example of what can be achieved, our LED lighting retrofit programmes with global hotel group Carlson Rezidor means that its Radisson Blu and Park In by Radisson hotels in the UK are seeing annual savings of more than £1 million.
Smart lighting controls compound these savings across a broad range of sectors through intelligent dimming linked to effective use of daylight.
The savings are there to be grasped. According to the British Retail Consortium, lighting in the sector cost £1.2 billion in 2013 and has forecast that the overall energy bill for retailers will rise to £4.4 billion in just five years.
LED lighting solutions for this sector have matured rapidly and with the advent of full-spectrum LED lighting, mirroring daylight, the barriers to adoption have been removed.
Heating & ventilation (HVAC) is a major drain in many commercial settings, particularly 24/7 operations like hotels and care homes. Yet by deploying a combination of intelligent in-room controls together with variable speed drives (VSDs) on all pumps, energy consumption can be more than halved, and are invisible to the customers, guests and employees.
Smart in-room controls sense occupancy and adjust the HVAC output accordingly. VSDs are the unsung heroes of the pumping environment, intelligently adjusting the speed of pumps, which are very often more powerful than needed.
Further ongoing savings can be achieved through better property water management, using eco taps and tap aerators as well as eco showers that cut water consumption by more than 50%, reducing energy demand on the heating and pumps.
Cutting energy consumption is the only effective, long-term path for businesses to rein in rising energy costs, meet regulatory requirements, build company value and reinforce their reputation by being seen as an active participant in the goal to cut carbon emissions.
Mark Sait is CEO of SaveMoneyCutCarbon.com, the go-to people for businesses and households who want to save money on utility bills and reduce their impact on the planet.
HSSMCCblog/090315