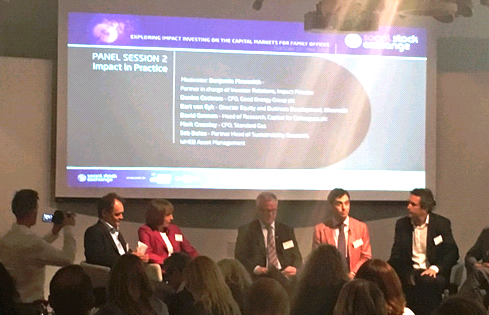 The Social Stock Exchange is the world's first regulated exchange dedicated to impact investing. On May 10th David Gorman, Kate Hewitt, John Ditchfield and Jeremy Burden travelled to the beautiful Dutch Hall in London to attend the first Family Offices Conference, giving family offices an opportunity to learn about investing for impact.
A growing number of investors use impact investing strategies in order to achieve a financial return alongside positive social and environmental outcomes. This event attempted to encourage family offices to use their unique position to play a defining role in the future growth of the sector and help to address sustainability issues whilst trying to achieve investment ambitions.
The event included four speakers and two panel discussions. David Gorman, in his capacity as Partner, Investor Relations at Capital for Colleagues, sat on the second discussion panel and offered insights into the positive social impact of employee ownership.