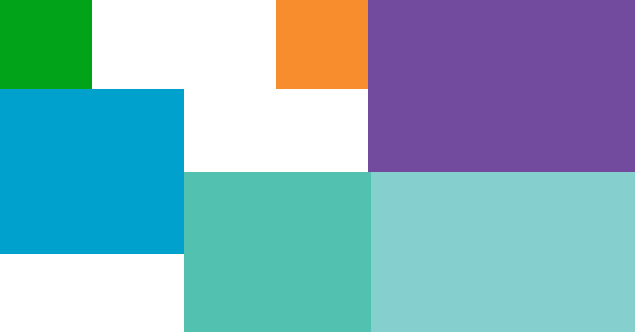 by Haydon Waldek
When potential clients come to see us they more often than not have a lump sum to invest, perhaps from an inheritance or a retirement lump sum being paid out to them from their employer's pension scheme. They have ethical leanings and want to see the money they invest 'do good'. Sometimes they have specific requests, perhaps to promote renewable energy or avoid investing in oil companies, or else a more general approach, such as to invest in companies with a moral conscience, or avoid harming the environment any more than is absolutely necessary.
Whatever their motive for approaching us is, what helps them understand how we differ from conventional IFAs who ordinarily approach ethical investing by selecting, perhaps, 'the top 5 best performing ethical funds over the last 3 years', is to talk them through examples of the care and attention we apply to recommending the investments we make.
We are more fortunate than most IFAs in as much as although we have extensive knowledge of ethical investing within Gaeia, we are part of the Castlefield group (Castlefield Capital Ltd), another part of which is Castlefield Investment Partners (known simply as Castlefield), who are investment advisers specialising in ethical investment management.
For the right clients it is often the case that Gaeia and Castlefield work hand in hand, with Gaeia advisers offering financial advice in the wider sense (so consider lots of factors such as income needs, affordability, client goals and objectives, clients' approach to investment risk, and so on), and Castlefield homing in on managing some, and occasionally all, of a clients' actual investments (so they concentrate on just the investments rather than most of the wider issues, examples of which are given above).
Gaeia advisers are kept up-to-date with any ethically filtered funds or shares that Castlefield may buy, who then have the information to hand to discuss with clients at review meetings alongside all the other things we advise on.
When an investment is made, if a client has opted for a discretionary managed service*, Castlefield write to them explaining both the financial and the ethical motives behind making that particular investment. With this in mind, I thought it would be interesting to share with you, word for word, the text from a recent Castlefield letter sent to a number of our clients in relation to a purchase of Debenhams shares**:
We have added a new holding in the UK equities part of your portfolio in the form of general retailer Debenhams. After monitoring the performance of the company for some time, we have taken advantage of the share price falling in reaction to yesterday's trading update in order to make this investment.
Debenhams is a well-known High Street retailer and has seen its fortunes wax and wane over time. In the last ten years, it has been in private ownership but then brought back to the stock market whilst saddled with a substantial debt burden. Over several years, that debt burden has been significantly reduced and the company is on a much firmer financial footing. However, in the past couple of years, the company struggled on various fronts, be they profitability – as a result of frequent discounting and excess stock levels - or reacting to the increased trend for internet purchasing and changing delivery preferences. The result of these struggles has been a protracted fall in the share price – but we now assess the company's prospects as more optimistic than other investors give it credit for.
In particular, there is new management with both a new Chief Executive and Chief Financial Officer relatively recently in place, and the former having launched a five-pronged strategic plan in April 2014. This aims to address issues such as excessive promotional activity, under-utilised store space and an improved online presence, as well as growing the company's international operations. As noted above, the balance sheet is much stronger than it was previously albeit management still plan on reducing current net debt levels by approximately one-third. The prospective 4.8% dividend yield is healthily covered both by earnings and cash flow, whilst we are also comfortable with the company's ability to service its lease obligations; in addition, we feel the valuation placed on the shares is undemanding and at a substantial discount to the rest of its sector, allowing scope for the gap to narrow. Assessing its prospects on a long term cyclically adjusted basis, meanwhile, suggests there is significant value in the shares.
In the short term, the trading update was affected by the Indian summer the UK had, which affected all retailers as we basked in warm temperatures with no intention of buying warm coats or such like – a period that coincided with the first month of the company's new financial year. The shares had recovered from their lows on an improving trading environment, but memories in markets are often short and investors had apparently forgotten the tough start to the period. From reading through the trends outlined by management, we can see how more recent trading has clearly been improving and the strategic plans are proceeding well. As a result, we have taken the opportunity to invest.
On the ethical front, when we began analysing the company we were pleasantly surprised to find it has its own sustainability microsite – subsequently tempered somewhat by realising that it was well out of date. We arranged to speak to the company who acknowledged this issue and assured us that this would be addressed, which it has been. There is potentially an argument that the company should provide more resource here, which is something we can monitor over the course of this investment and make representation to the company regarding. Following our initial contact, we arranged a further conference call with the Director of Ethical Trade & Corporate Responsibility, who had been unavailable initially as she was in Bangladesh checking on the supply chain.
We came away from this conversation confident that Debenhams is well aware of the key issues facing the sector and has appropriate policies in place to tackle them. These range from participation in SCAP (Sustainable Clothing Action Plan) - which aims to cut carbon emissions, water use and waste to landfill – to their internal audit requirements for their supply chain, which entails strategic approval being required by the sourcing team before a factory can be approved, in order to ensure that it meets the required technical and ethical criteria. Initial audits are unannounced and the UK-based Compliance team reviews them all, providing an extra layer of oversight. In general, supplier support is a key element for the company; it is a member of the Ethical Trading Initiative and thus seeks to ensure that there is no child labour in the supply chain, that the correct wages are paid and that safety standards are adhered to. All in all, we believe that Debenhams can demonstrate its adherence to and support for the major initiatives to ensure a fair supply chain and its commitment to developing its sustainability policies.
Hopefully this helps give you a feel for the depth of effort we go to when making recommendations for clients, and something that a 'top 5 performers' type approach couldn't honestly compare with.
If you are interesting in receiving ethical financial advice please do get in touch and one of our Gaeia advisers would be happy to talk to you about your own situation and how we can help you.
* i.e. With a Discretionary Managed Service, clients give written permission for their investment manager to buy and sell investments on their behalf within an agreed investment strategy which will be determined by a number of factors including attitude to risk. ** Be aware that this does NOT represent a recommendation that you should act on and in the guise of this blog this is NOT advice. This recommendation was appropriate to particular clients at a particular time and may not be suitable to you. If you choose to make an investment based upon the information in this blog, Gaeia and/or Castlefield will not accept responsibility for your actions.
HSwdydblog/210115