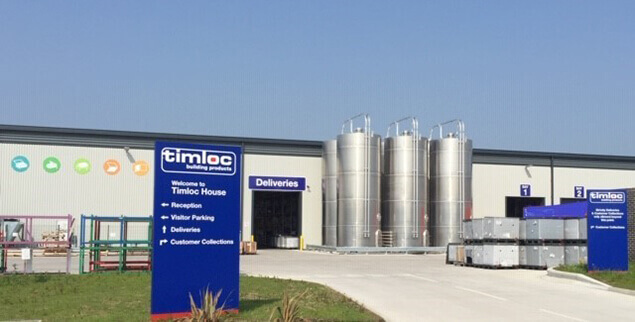 While we usually speak to management over the phone or in our own offices, occasionally we have the opportunity to attend site visits and see more of how a business operates on a day-to-day basis. This can involve visiting a company's main office or getting out and into some hi-vis and hard hats. An investment is more than just a ticker traded on a stock exchange and taking the time to attend these visits often allows us to gain more insight into the processes and products involved in its operations and the potential to speak to other senior managers that do not typically meet with investors. Below is an example of a site visit we made over the last quarter.
Alumasc is a UK-based supplier of premium building products. Having floated in 1986, the company has a long-standing heritage of excellence in the manufacture and supply of a variety of products. The Group's current strategy, however, is focused on building products which add value in conserving and managing the scarce resources of energy and water in the built environment, and/or offer ease of construction. It sells to a diverse array of end customers, from public housing to infrastructure and private commercial firms.
Earlier this year, we were able to visit Alumasc's new purpose-built 90,000 sq. ft facility in Howden, East Yorkshire where its housebuilding division, trading as Timloc, operates from. As part of the wider Alumasc group, Timloc design, manufacture and supply new-build residential and RMI (repairs, maintenance and improvement) building product solutions from ground level (i.e. ventilation airbricks) right up to the roof ridge (i.e. fire rated loft hatches). Our visit included an introductory presentation, facility tour and Q&A. The tour allowed us to see some of the manufacturing equipment and order-picking procedures in action, as well as meet members of the wider workforce. We were impressed by the well-organised and invested set-up of the facility. Investment in state-of-the-art machinery has been high on Timloc's agenda in order that it can both keep pace with the increasing demand for current products but also launch new ones. After completing the tour, we moved through to the lunchtime Q&A. This gave opportunity to ask questions away from the noise of the facility floor and provided some useful additional insight. Of specific interest here was detail on the company's health & safety practices and record (which is strong) as well as its relationship with house builders.
Alumasc is a good example of the kind of business we look to include within the Castlefield B.E.S.T Sustainable UK Smaller Companies Fund. We believe it to be developing strong positions in its respective markets, which are focused predominately on providing solutions to enhance sustainability in the built environment.
Information is accurate as at 04.02.2020. Opinions constitute the fund manager's judgement as of this date and are subject to change without warning. The officers, employees and agents of CIP may have positions in any securities mentioned herein. This material may not be distributed, published or reproduced in whole or in part.
STSIVISCS/050220