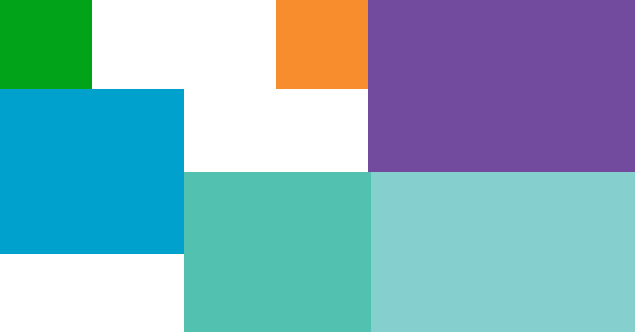 Clare Brook of WHEB Asset Management has been a leading figure in the ethical and environmental investment sector for 20 years. She manages the WHEB Sustainability Fund, launched in 2009. Barchester Green Investment has been recommending the fund to clients because it combines profitable investment themes with a values-based approach. At the beginning of July, Barchester's John Ditchfield went to visit her at the WHEB offices near Marylebone in London to ask her how the fund works.
JD: Sustainable investment funds, as opposed to more conventional 'ethical' funds, seem to be gaining in popularity amongst investors. What do you think are the main reasons for this trend?
CB: People who invest in an 'ethical' (as opposed to green) fund would be surprised to see that the top ten holdings look rather mainstream – typically a combination of banks, telecommunication companies and supermarkets. Some even hold mining and oil companies, usually justified by claiming they are the 'best in breed' of these sectors. By investing instead in the growing 'thematic' sector, people can own investments in companies in the alternative energy, energy efficiency, recycling and water sectors, for example. Not only are these companies 'making a difference' but, in many cases, they offer exciting growth opportunities. At WHEB Asset Management we invest in companies providing solutions to some of the most serious problems we face in the 21st Century. So our top ten (and indeed our whole portfolio) would look very different from a traditional ethical fund.
People increasingly want to invest in a positive way in companies that offer solutions to global problems, rather than just saying, 'I don't want to be in companies involved in arms or nuclear power or tobacco'.
JD: WHEB is involved in investment at a number of different levels; perhaps you could explain how this informs your own investment process?
CB: We benefit from being part of the WHEB Group, the specialist clean technology investment firm. The WHEB Group has total assets under management of over £165 million. The WHEB Group comprises WHEB Asset Management (us), which manages the IM WHEB Sustainability Fund; WHEB Partners, which covers venture and growth capital including buyouts; and WHEB Infrastructure, which focuses on renewable energy generation infrastructure. Having deep experience in the environmental sector, an extensive network of industry leaders and policy makers and an internationally recognised advisory board, makes the WHEB Group a pioneer in investing in this area. There are now more than thirty people working in our London and Munich offices and it's highly beneficial to have access to shared research and resources from like-minded professional environmental investors.
JD: The fund is a 'thematic' investment fund. What does this mean exactly and why did you decide to take this approach?
CB: The thematic approach involves identifying key challenges facing the world to which solutions exist and which represent compelling investment opportunities. Rising conventional energy prices, concerns about the safety of nuclear energy following the Fukushima nuclear disaster in Japan, energy security concerns and political pressure around climate change are leading to a fundamental change in the way in which energy is sourced and used. This creates huge potential for companies offering alternative energy and energy efficiency solutions. Furthermore, a growing global population combined with a sharp rise in water usage per capita, changes in diet and the effects of climate change means that many parts of the world are facing significantly worsening water shortages. Companies that can help alleviate the problem, including water metering, purification and conservation – as well as those supplying people without access to clean drinking water – are likely to see strong growth in coming years. The population in the developed world, as well as much of Asia, is ageing. The number of people in the European Union over the age of 85 is set to triple over the next four decades. People over 85 require, on average, nine times the amount of healthcare products and services as the rest of the population. This trend is fuelling demand for healthcare products, such as orthopaedics, hearing aids and diagnostics.
JD: Could you give an example of a company in which you invest within one of these themes?
CB: Amplifon (ageing population/demographics), is an Italian retailer and fitter of hearing aids which won a major international award for its fitting system in June 2009. We see hearing aids as a major beneficiary of demographic shifts. Not only do people tend to lose their hearing as they get older, but as the baby boom generation reaches retirement age, they are expected to lose their hearing more quickly due to the fact that a number of them listened to too much loud rock music in the '60s and '70s! Johnson Controls (climate change), is a major US company which is in the process of transforming itself to benefit from the green economy. As well as improving energy efficiency in buildings (Johnson Controls were responsible for the major retro-fit of the Empire State Building), they also make batteries for electric vehicles and are developing large batteries in which to store energy from wind and solar plants. Sound Global (water resources), is a Singapore-listed company providing water and waste water treatment services in China. Nearly two thirds of the population in rural China does not have access to clean drinking water, so this is clearly a huge growth market.
JD: Has the debt crisis in Europe had a significant impact on the fund's performance?
CB: Only in so far as it has dragged all global markets downwards. We are pleased to say that we do not have any exposure to Greece. One of the benefits of the combination of our themes is that we can be very flexible in our investment style, according to our view of the economy. In turbulent markets we can position ourselves defensively, by shifting the portfolio more into the healthcare, water utility and medical devices stocks; conversely, when we are feeling confident, we position the fund in renewable energy and climate change related investments. This means the fund has durability when the market is falling, which cannot be demonstrated by our peers in pure green or climate change funds, while retaining the potential to capitalise on the high growth prospects of the climate change stocks when the market recovers.