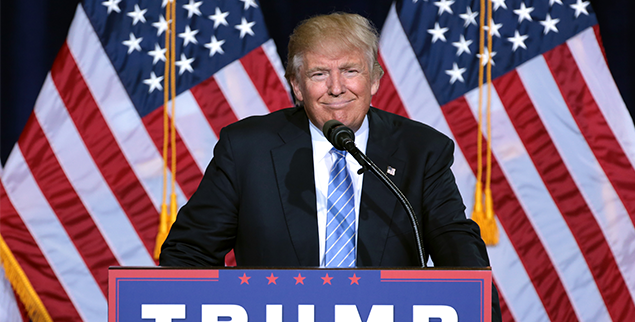 Written by John Ditchfield
The Paris Agreement of 2015 on Climate Change came into force on 4th November 2016 and this was a significant step towards effective action on climate change. However, the election of Donald Trump – whose election campaign included talk of ripping up the Paris Agreement – as the next US President has seen some of the optimism generated in Paris disappear.
But what does a Trump Presidency mean for the low carbon economy and how can environmentally minded investors respond?
A return to king coal…
One of President Elect Trump's campaign promises was to end the 'war on coal' and to scrap President Obama's Clean Power Plan - legislation that aims to encourage the development of clean energy sources through carbon emission targets for state power generation.
Fortunately it is not regulation alone that has driven the trend towards clean energy. Economics are also driving change. The cost of renewable energy has dropped significantly over the last five years. For example since 2008 the price of wind power has dropped 41% and solar PV has dropped 54%[1].  In some states a new wind farm can be built at a cost of about US$22 per megawatt hour[2] and new solar projects for about US$40 per megawatt hour [2] which makes it significantly cheaper than the US average lifetime cost of US$52 and US$65 per megawatt hour for natural gas and coal fired plants respectively. [2]  
So, it should come as no surprise that from Alabama to Alaska, Texas to Tennessee, more than half of all US states require their electrical utility companies to incorporate renewable energy into the power generation mix. California and New York for example, aim to supply more than half their power from clean energy sources by 2030. [2] Even in Texas - the home of the US's oil and gas industry - clean energy is on the rise. In fact, Texas is the US's largest wind power producer – with wind accounting for 16% of the states power generation capacity [1]. Bloomberg New Energy Finance forecasts suggest that even without the Clean Power Plan wind and solar energy will still grow 33% over the next two years. [2]  
What if the US cops out of the Paris Agreement?
Internationally, there is no mistaking any American withdrawal will do nothing to help the planet. However, a cooling in American attitudes should not threaten the entire agreement as outside of the US the rest of the world remains committed to policy plans to implement clean technologies. For example China, the world's biggest greenhouse gas emitter[3], is also the world's biggest investor in renewable energy and in 2015 alone invested US$110bn (about the equivalent of GDP of Morocco[4]) in wind and solar projects1. In fact across the world more capital was invested in renewable energy in 2015 than in oil, coal and gas projects combined[5]. This, coupled with China planning to quadruple its installed solar capacity over the next five-years[6], means it is likely this trend will continue.
A bigger risk to the Paris Agreement will come if Trump refuses to pay the US share of contributions promised to help developing countries transition to cleaner energy production. Under the current terms of the Paris Agreement wealthy countries have agreed to mobilize US$100bn a year by 2020[7] to help developing countries. If the US rescinds on its commitment the onus will fall on private investors to help bridge the gap.
So what can environmentally minded investors do?
Rather than taking to the streets to protest, the best thing environmentalists can do to combat climate change is to invest their money in clean businesses and the development of cleaner energy through sustainable investment funds.
Leading sustainability funds such as the FP WHEB Sustainability Fund or the Quilter Cheviot's Climate Asset Fund provide investors with exposure to a range of low carbon sectors and have delivered some impressive returns. For example WHEB's investments in clean energy include Hannon Armstrong Sustainable Infrastructure Capital and China Longyuan Power.  Hannon Armstrong is a speciality finance company that provides debt and equity financing for sustainable infrastructure projects that increase energy efficiency and provide cleaner energy. Hannon Armstrong estimates that 70,449 metric tonnes of greenhouse gases (about as much emitted burning 34,000 tonnes of coal[8]) will be reduced annually by its quarter three 2016 investments.8 While China Longyuan Power develops and operates the world's largest portfolio of wind farms and also shows strong growth with net revenue increasing nearly 8% in 2015[9]. Over three years to February 2016, WHEB's fund has outperformed the MSCI World Index by over 24%.[10]  
We met with Seb Beloe of WHEB Sustainability recently to discuss the fund's progress and he gave us this quote: "Although the election of Trump must be viewed as a concern for those committed to climate change mitigation and adaptation policies. We believe there are still many excellent opportunities outside of the US in China and the wider Asian markets. We also believe Trump is likely to make-good on plans to upgrade US infrastructure and this will benefit our investment themes around water infrastructure investing, transport and education."
Past performance is not a guide to future returns, investments and the income derived from them can go up as well as down.
John is one of the UKs leading advisers on environmental investment funds. To discuss sustainable solutions for your investments please email:
john.ditchfield@castlefield.com

Image by Gage Skidmore
-----
This is not an offer or a solicitation to make an investment. It does not constitute a personal recommendation and recipients must satisfy themselves that any investment is appropriate in the light of their own understanding, appraisal of risk and reward, objectives, experience and financial and operational resources. It has not been prepared in accordance with legal requirements designed to promote the independence of investment research. Non independent research is not subject under the Markets in Financial Instruments Directive ("MiFID") to any prohibition on dealing ahead of the dissemination of investment research.