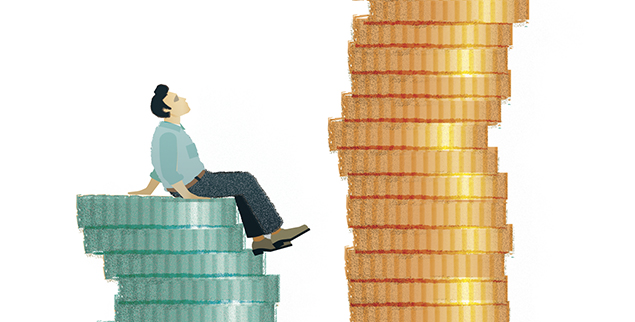 The Castlefield stewardship effort often focuses on executive remuneration. The overall quantum of pay is made up of lots of different elements that, even on their own, would be very generous. Put them together and you have a pay package that is vastly different to that of the workforce that make these businesses tick on a day-to-day basis.
In the past, we have taken a stance on the variable pay awarded to executives: this is outlined in our voting guidelines and the results of this policy can be seen in our voting record. However, one aspect of pay that is sometimes overlooked is the pension arrangements of executives and how they differ dramatically from those of their employees. In our latest report, we uncover how these pension arrangements work and compare them to those of the average UK worker.
We have found that CEOs receive both higher absolute pay and also proportionally higher pension contributions. This compounds the inequality between them and the workforce. We also found that in 2016, 65% of FTSE 100 companies pay some, or all of, executive pensions in cash. This leads us to believe that in some cases these payments aren't to ensure financial security in retirement but are another way of boosting remuneration of those at the top.
As a result of our report findings we have included a new section in our voting guidelines that specifically covers pensions. In future, where annual pensions contributions vastly exceed those being offered to the workforce at large we will look to engage with management and put forward our views. Consideration of pension provisions will form an integral part of the decision-making process around the approval of remuneration policies.
You can read our Pensions Report in full here.
Written by Kate Hewitt and Ita McMahon