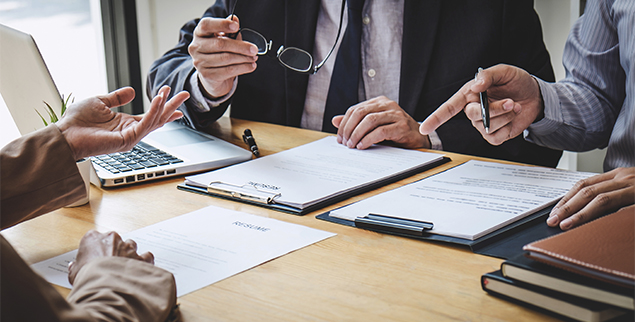 Castlefield External Advisory Committee
Working with our charity clients is an important part of our process at Castlefield. We welcome a collaborative approach and want to ensure that our values continue to be aligned with those of the clients that we represent.
With that in mind, we set up our External Advisory Committee in 2018, which is designed to provide impartial oversight on how we incorporate environmental, social and governance issues (ESG) into our investment decision-making within our B.E.S.T Sustainable fund range. The committee also oversees our voting policy and the engagement that we carry out with companies on ESG issues.
The committee currently consists of four members and we're pleased to have a mix of clients and experts on the committee:
Matthew Ayres, Ethical Screening
Kevin Davies, Evangelical Fellowship of Congregational Churches
Rebecca O'Connor, Personal Finance Specialist at Royal London and founder of Good-with-money.com
Geoff Sides, United Reformed Church North West Synod
We hope that having the Committee in place sends a strong signal to our clients that we're not just paying lip-service to thoughtful investing, we're willing to have external experts and clients examine our approach and offer guidance.
While having an External Advisory Committee is not unique to Castlefield, we believe that the inclusion of client representatives is a true differentiator and allows us to keep the focus on the reason we are investing in and engaging with companies – to create returns, both financial and non-financial, for our clients and be active stewards on their behalf.
In order to provide transparency, we publish a summary of the minutes of each meeting on our website to allow investors to see the content of the discussions and the committee's recommendations.
The Committee's input has been valuable in shaping our thinking on initiatives such as the UN Sustainable Development Goals and the Access to Medicines Index, as well as ESG topics like single use plastics and data security.
If you choose to join us as clients, you can have the comfort of knowing that charities like yours are directly involved in helping shape our approach and ensuring we're reflecting the values you'd typically expect to be considered.
With investment capital is at risk. Information is accurate as at 18.05.2020. This material may not be distributed, published or reproduced in whole or in part.
TNCCAC/18052020