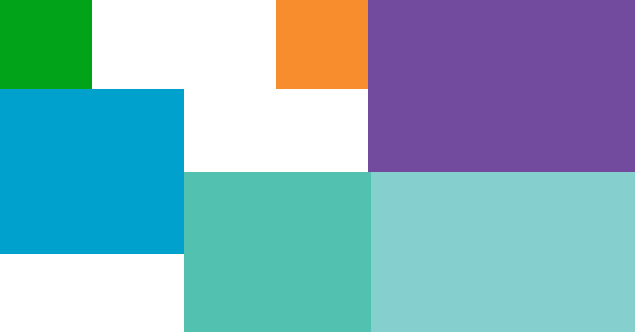 This year Oikocredit celebrates its 40th anniversary as a cooperative - 40 years of lending investors' capital to partner organisations, in order to help disadvantaged people in developing countries build their businesses, support their families, sustain their communities and help protect the planet.
Oikocredit: Then and Now 40 years ago, born amidst a world of unrest in the late 60s/early 70s, the idea behind Oikocredit was radical and pioneering for its time. It was initially driven by world-wide churches, who wanted a socially responsible investment channel that would enable individuals and organisations to invest their money in positive development.
Once the initial round of investment was raised in 1975, Oikocredit embarked on its first project — providing the funding for housing loans granted to the lowest grade employees of a medical college and hospital in Velore, India. By 1989, 269 houses had been built with the capital from Oikocredit's investors.
Homes for hospital staff. Velore, India (1978)
40 years on, in February 2015, a team of Oikocredit staff, members and investors will visit some of the projects which are live in India today. Projects such as those of Oikocredit partner ASA-Vidiyal, who contribute to community development and support low-income earners in the drought-prone areas of Tamil Nadu through literacy, education, IT, market linkage and entrepreneurship programs; as well as food, water and sanitation projects. And those of Oikocredit partner ANNAPURNA, who have teamed up with ONergy (a leading solar energy systems provider) to pilot a new solar product, which provides affordable clean energy and alternative home-lighting systems for rural communities who lack access to conventional sources of energy.
Today, 28 million people are offered financial and other support by Oikocredit's 811 fair trade, cooperative, social enterprise and microfinance partners, including our leading UK Fairtrade partners Divine Chocolate, Cafédirect, People Tree and Twin Trading. The varied ventures in which Oikocredit invests its capital (via debt and equity) now span agriculture, trade, health, water, sanitation, renewables, education and many others that place a social mission at the centre of activities across 63 countries in the developing world.
Oikocredit's Organisational Partners (2014)

As at September 2014, Oikocredit has 52,000 world-wide individual and organisational investors, c. £679m assets under management and c. £526m of capital outstanding.

The Oikocredit Investment Product Investment is by way of depository receipts in the Oikocredit International Share Foundation and, as a non-readily realisable security with no secondary market, is particularly appropriate to self-certified High Net Worth, Sophisticated or Restricted Investors.

Information provided by Oikocredit as at 9 February 2015. For more information, please contact Gaeia or Oikocredit.
HSOikoblog/090215