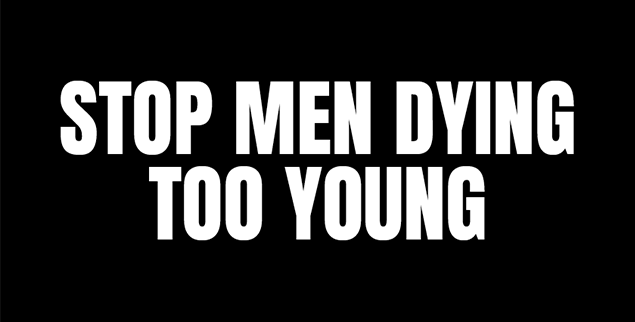 November is the month of dark nights, miserable weather and premature Christmas decorations. Importantly, it is also the month dedicated to raising awareness around men's physical and mental health. Sadly, 1 in 8 men in the UK have experienced a mental health problem and men remain three times as likely to take their own lives than women. When it comes to physical health, in the UK, testicular cancer is the most common cancer in men aged 15-49 and 1 in 20 men diagnosed with testicular cancer die. The most common form of cancer across all ages is prostate, with 1 in 8 men contracting it in their lifetime. Over 47,000 men are diagnosed with prostate cancer every year, that's 129 men every day! (Source for all figures above: The Movember Foundation - https://uk.movember.com/)
Since it was founded in 2004, the Movember Foundation has pushed the agenda of men's mental and physical health to the forefront of people's minds, specifically tackling the problems above. Utilising the power of the moustache, which is now synonymous with the movement, the Foundation runs its annual November charity event and will be the beneficiary of Castlefield's most recent fundraising efforts. All funds raised for the Foundation will go towards:
Prostate and Testicular Cancer Biomedical Research
Prostate and Testicular Cancer Survivorship and Health Outcomes
Mental Health and Suicide Prevention Services and Project
Men's Health Programmes and Health Promotion
So, what have Castlefield been doing?
Aside from growing questionable facial hair, we've been reasonably busy this month…
Castlefield's 'Rock the Tachebar' Extravaganza – Starting in style, co-owners began the month with a privately hosted event filled with music and class. With ticket sales going towards our goal, co-owners and friends enjoyed a great night of drinks and jazz, with local performer Kathy Brooke https://kathybrooke.co.uk/ putting on a great show.
Super 6 - Organised by our in-house Jeff Stelling (Michael Owens), we have showcased our statistical and sporting knowledge in a Super 6 style fundraising event. The rules are simple - score points by guessing the correct results of 6 Premiership games each weekend throughout November. Prize money to the winner, with a generous donation to the Movember Foundation. As we approach our final week of fixtures, the football-crazed Roisin MacMahon leads the pack (who also happens to be spearheading our fundraising efforts), which has brought about allegations of match fixing and insider information from disgruntled 'real fans' in the office. As we approach our final week of fixtures, things couldn't be tighter at the top, it's anybody's guess.
Raising Awareness – Not only did we want to raise money for a great cause, we thought it was important to start the conversation surrounding mental and physical health within the office. Members of our the Castlefield team ran a thoughtful session covering a range of topics, which sparked a good debate with those co-owners who attended.
The session was complemented with a visit from Robert Jackson, of Samaritans' Manchester division. Whilst talking us through what Samaritans do, he highlighted the importance of listening. A heart-breaking number of mental health cases involve people who feel like they have nobody to talk to. Isolation is a huge problem and sometimes people simply need to lend an ear, so that's what they do… they listen.
Most people will be affected by a mental health issue in their lifetime, whether it be themselves or a loved one. Opening a dialogue and creating an environment of inclusivity and support is vital. The support is there (70% of men say their friends can rely on them for support), but the conversation is not (only 48% say that they rely on their friends to support them).
Samaritans provide a much needed, confidential service where anybody and everybody can get in touch to share anything they may be struggling with (and they are open every day of the year, 24/7).
One Mo Push – As we rapidly approach the festive season, and with it the relentless bombardment of the Pogues and Mariah Carey-infused playlists, we make our final push to reach our charitable donation target. The last week of November will see our Manchester office packed with a foray of activities, hoping to push us over the edge of our £1000 fundraising goal. Expect games. Expect a raffle. Expect horrendous facial hair.
We are fortunate enough to have very generous clients, co-owners and collaborators at Castlefield who have supported many of our past events. Anything that you can donate will help make a difference, but spreading awareness is just as important. Talk to your friends, family and colleagues, you'll never know who you might help. At the very least, your donation will ensure we shave our furry faces come December 1st!
If you would like to donate, please see our page https://moteam.co/castlefield-partners-limited.