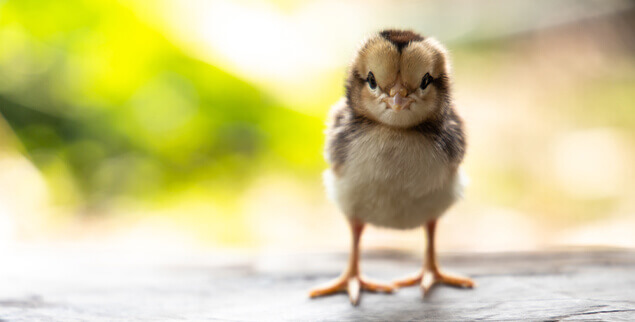 Carrefour
Held in our CFP Castlefield B.E.S.T Sustainable European Fund, French supermarket operator Carrefour is in the process of transitioning to a more sustainable business model in every sense of the word. Having lagged competitors in both the shift to online shopping and mix of store formats, transforming the business is complex. CEO Alexandre Bompard joined in 2017 to drive this change and is a man well-versed in restructuring after his previous role at French retail chain FNAC. We are impressed with his progress, including the cultural shift and increasing commitment to sustainability. With Bompard at the helm, his energy and vision look set to shift a laggard into a more future proof organisation.
We recently spoke with Carrefour on three interlinked sustainability topics: animal welfare standards, alternative protein products, and the importance of healthier diets. We spoke with members of the Carrefour Corporate Social Responsibility (CSR) team about how these topics tie into their existing 'Act for Food' strategy, launched in 2018.
As signatories to the Business Benchmark for Farm Animal Welfare (BBFAW), we are pleased to see Carrefour rank above its peers in four of the five key areas. The area in which the company has scored marginally below the sector average is related to performance reporting.[1] The team we spoke to were able to provide more detail on Carrefour's global and country-specific animal welfare policies and some interesting recent developments. One area that we believe will be important in allowing consumers to make informed choices is the introduction of animal welfare labelling. Carrefour has joined the French scheme Association Étiquette Bien-Être Animal (AEBEA), which has introduced standards for poultry. AEBEA will be working on a separate labelling grid for pigs from 2020 onwards, and then plans to expand the scheme across other farmed species.[2]
One area of strength is in the category of Innovation and Leadership, and the team from Carrefour shared one example directly linked to animal welfare in their continuing efforts to improve standards in egg production. The company had partnered with its supplier Les Fermiers de Loué to produce and sell eggs selected by a spectrophotometric in-ovo sexing technique. Female zygotes can be separated before hatch avoiding the cull of male chicks. Carrefour is now involving other players to innovate in-ovo sexing techniques in France, aiming to roll out the technology for all eggs sold under the Carrefour brand.[3]
Speaking to the team about increasing alternative protein sources, Carrefour told us it has doubled the number of products in the 'Carrefour Veggie' range in recent years. Future plans to incorporate further alternative protein sources as part of the 'Act for Food' strategy will also help the company to meet their target to reduce the CO2 emissions of the products sold in stores by 20 megatons by 2030.[4]
Carrefour excel with global targets for a Healthier Diet action plan by 2022.[5] This plan includes measures to make nutritional information available to everyone, communicating with customers and training employees. Carrefour's CSR aims also include their involvement with the Food Transition Pact, which is a supplier network with a focus on five priority areas – packaging, biodiversity, transparency, responsible products and climate. The responsible product and transparency areas include commitments for labelling and healthy product composition.[6]
Bompard has brought about a welcome impetus behind Carrefour's sustainability strategy and we look forward to seeing the company's innovative plans develop into tangible results for animal welfare, the company's environmental footprint and the wider industry.
Written by Amelia Overd and Rory Hammerson
Please note that this article is intended for information purposes only and it does not constitute a personal recommendation. In particular you should not consider this a recommendation to invest directly in any of the assets discussed in this article, as they may not be appropriate for your circumstances. You should always seek independent financial advice first if you have any doubt that an investment product is suitable for you.
[1] BBFAW 2019 Company Assessment
[2] https://www.compassioninfoodbusiness.com/our-news/2020/02/carrefour-france-joins-european-chicken-commitment
[3] https://www.carrefour.com/en/newsroom/carrefour-first-retailer-introduce-method-avoiding-male-chicks-having-be-killed
[4] https://www.carrefour.com/sites/default/files/2020-06/Climate%20-%20Press%20release%20Carrefour_05062020%20Eng.pdf
[5] https://www.carrefour.com/en/csr/csr-commitment
[6] https://www.carrefour.com/en/csr/commitment/food-transition-hub
STCARBLIT/23102020