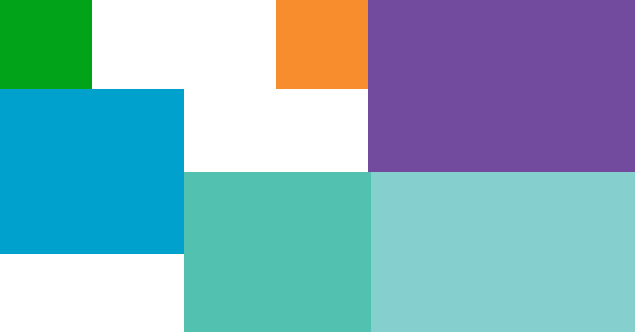 Since the launch and rapid growth of the Grameen banking network in India and Bangladesh during the late 1970s, micro-lending has become widely recognised as an effective mechanism for raising the income levels of social groups that wouldn't otherwise benefit from more mainstream banking services. Supporters of microfinance argue that this type of lending has helped to lift millions of people out of relative poverty, helping them to start businesses and finance education. Typically microfinance organisations make small loans, often for a few hundred dollars, to women or groups of women helping them to establish small businesses or fund other productive projects.
[caption id="attachment_2279" align="aligncenter" width="492"]
A rural school supported through loans by Opportunity International.[/caption] Aside from the average value of the loans being relatively small, another factor which distinguishes this type of credit from mainstream bank lending is the emphasis on what might be termed social over financial collateral. A microfinance institution often makes loans to people who are supported by a group of other borrowers or potential borrowers, the group then helps to guarantee the loan. This approach is widely regarded as being highly effective in ensuring that default rates stay low; often much lower than conventional banking organisations. Such is the power of peer pressure. During a recent trip to Ghana we visited an Opportunity International Savings and Loans branch on the outskirts of the capital, Accra. Opportunity International is a global non-governmental organisation working to develop microfinance in, currently, around 24 developing countries. The branch is situated close to one of Accra's bus terminals on what appeared to be a major road junction, surrounded by bustling shops and market stalls – a near perfect location for this type of enterprise. We arrived early just before the official opening time and waited in one of the administration offices whilst morning prayers were conducted in the reception area. Towards the end of the prayer meeting we were invited through to watch and listen and also to be introduced to the branch team. While the morning service continued I took a look around the branch and noted the typical terms of the loans being offered, and was interested to see that this particular micro finance institution (MFI) has a particularly Christian evangelical approach: Ghana is ranked by the UN as one of the world's most religious societies. The terms on offer would appear very expensive to most UK borrowers, but drawing a direct comparison with UK banking rates would not be appropriate. The typical loan from this MFI has a monthly simple interest rate of 3.4% with lower rates on offer for project based loans for schools and education. In addition to the interest rate charge there were also fees for account set-up and other services, the annual percentage rate (APR – the UKs standard for calculating interest rate charges) would therefore be quite close to payday or door step lending in the UK. However, it is important to bear in mind that these organisations deliver loans to social groups which would otherwise have no access to short-term capital and as a result the organisations incur much higher costs for making the loans. They will also support borrowers with advice and guidance relating to finance. As customers started to flow into the branch and the tellers started to greet their first customers of the day, we headed further out of Accra to visit beneficiaries of the loans service. Augustina Kwafu had successfully expanded her hair styling business by taking a series of loans from the Opportunity International service. Over the next couple of hours we visited a number of businesses, including the local bar, financed through the Opportunity International microfinance service. I was particularly struck by the fact that these presentations felt rather like a group of western donors visiting the beneficiaries of an aid programme, when in actuality we were seeing a successful, and presumably profitable, business and its customers. Perhaps in the future the terms of these meetings might change to more accurately reflect the underlying dynamic. For the rest of the day we visited a rural school supported, also through loans, by Opportunity International. In this case the loans had been used to build classrooms and purchase equipment for the school. The experience provided a fascinating insight into the workings of microfinance, demonstrating how effective it really can be in stimulating local economic growth. Alquity's model for supporting services of this type in order to foster more broad-based model of economic growth certainly deserves our support. The trip to Ghana was organised by Alquity – an investment manager, donating 25% of their revenue to micro-finance initiatives in Africa – to give investment advisors the opportunity to see the benefit of their investment approach.