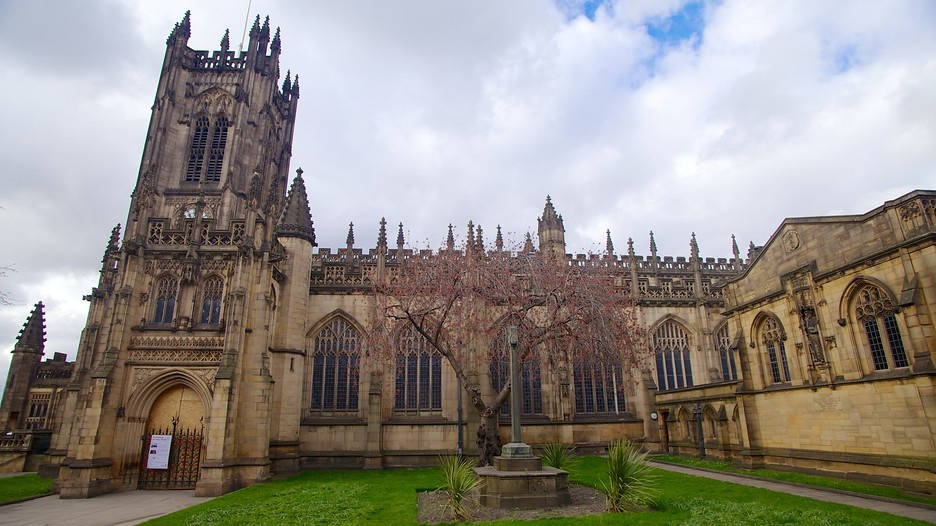 On a sunny May evening, four teams (fourteen people in all) of Castlefield's bravest and brightest embarked upon the challenge to retain the greatly coveted Manchester Cathedral Quiz Trophy. As ever, the quiz took place in the Cathedral, which been part of the city's history for nearly 600 years.
Teams that would make even the Eggheads shiver and The Beast break out in a sweat took part in a colossal battle of brains with more than a dozen other teams. Ten rounds of quizzing covered topics from sport to art to fictional clergymen to Eurovision. At the halfway point, one of our teams (The Yoghurt Weavers) were in strong contention for the top prize, trailing the leaders by only five points in joint second place.
During the interval, more drinks were consumed and pies eaten. Suitably fed and watered, the Castlefield Brains Trust were once again raring to go with an Eric Monkman-like enthusiasm for anagrams and prime numbers. The second half saw more of the same, however no quiz would be complete without at least one grievance over the wording of a question – an ambiguously-worded darts question being the villain of the night.
Although our combined brainpower was enough to power a small city, we were unfortunately pipped to the post and were unable to retain our trophy. The Yoghurt Weavers fought valiantly, but missed out on repeating last year's victory by a single point.
It's never easy to defend a trophy and there was much wailing and gnashing of teeth as we saw another team hold aloft "our" silverware. Despite this agonisingly close finish a great night was had by all and, more importantly, over £2,000 was raised for good cause. Honourable mention should go to the other Castlefield teams; the Tofu Terrors, Dizzy Blondes and Keeping up with the Konarskis who all fully embodied the Olympian ideal of "it's the taking part that counts". One consolation was that we did win a raffle prize but next year we will return, hungrier and thirstier than ever, to win back what is rightfully ours.
Written by Danny L and David G