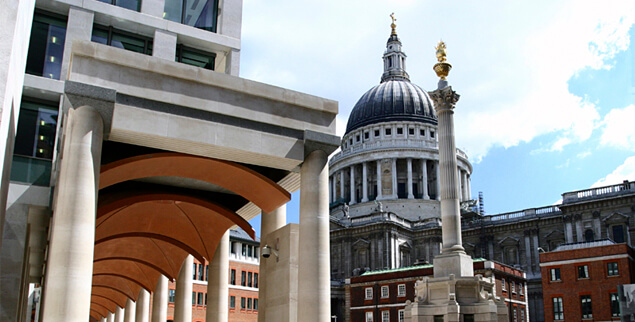 If you follow the financial press, you'll have seen reports that oil giant, Aramco, is mulling over a stock market listing. The company is rumoured to be eyeing up New York and London as potential stock exchanges for flotation. To woo the Saudi firm to London, the FCA is proposing a new category of listing class for state-controlled companies like Aramco. It would have fewer corporate governance requirements, meaning fewer protections for investors.
This has sent alarm bells ringing here at Castlefield. Corporate governance standards ensure managers run the business in the interests of its shareholders. They build trust and give fund managers the confidence to invest. In short, good governance is essential to the investment process, not a cosmetic accessory to be toyed with by regulators for short-term gain.
In particular we're concerned that rules on controlling shareholders and related-party transactions will not apply to the proposed new category. These rules provide much needed safeguards making provisions, for example, for the independent election of directors. They also ensure that transactions between the company and its controlling shareholder are conducted on normal commercial terms, reducing the risk of fraud and corporate malpractice.
The FCA is currently seeking views on the proposal through a formal consultation process and below we publish our response in full. We await the outcome with interest.
Castlefield response to the FCA consultation on proposed changes to listing rules

At Castlefield Investment Partners, we are advocates of strong corporate governance. We take our stewardship responsibilities seriously and hold companies to account by voting and engaging on corporate governance practices. We are supported in this process by the existing shareholder protections provided by the listing regime. We share the view of the Institute of Directors that good corporate governance is as a "means to enhance business performance, protect investors and maintain the reputation of UK firms" (City A.M., 3 August 2017). 
Having reviewed the consultation, we are of the view that the introduction of a new premium listing category for sovereign controlled commercial companies is not in the best interests of companies, investors or our clients. In particular, we are concerned at the proposed weakening of minority shareholder protections for state-controlled companies and the signal this sends on corporate governance to the market as a whole.
Removal of shareholder protections:
In our view, investing in a company with a controlling stakeholder presents a number of risks, irrespective of whether the controlling entity is a person, a company or a sovereign state. Indeed, a sovereign state is much more complex in nature than other types of controlling shareholder and is motivated by a wide range of social, political and economic factors. This means additional risks for investors, particularly minority independent investors with little influence over corporate decision-making. As such, the existing shareholder protections are highly relevant for those investing in state-controlled companies and we do not deem it appropriate for them to be rescinded. Controlling shareholder rules were only introduced in 2014, in response to corporate governance failures. In our view, the FCA has yet to provide a convincing case as to how the risk of similar failings could be minimised among state-controlled companies without these rules in place.
Increasing risk of corporate malpractice:
Related party transaction rules and controlling shareholder agreements are essential for ensuring that company resources are used effectively and that fraudulent behaviour is minimised. These requirements for independent oversight are relevant to all companies with dominant shareholders, irrespective of type. In fact, for state-owned enterprises originating in countries with high levels of corruption (for example, as defined by Transparency International's Corruptions Perception Index), we would argue for greater, not less, transparency and increased protections for minority shareholders.
Situating the new category within the premium listing:
In our view, the premium category is, and should remain, synonymous with good standards of corporate governance. We are concerned that the FCA's proposals to allow lower corporate governance standards for state-controlled companies would dilute the "premium listing" brand. It also risks sending a signal to the broader market that corporate governance standards are negotiable or non-essential: in our view, they are not.In addition, the arrangements would risk undermining the good work undertaken by the FCA, the investor community and companies themselves in recent years to raise governance standards within the UK market.
Written by Ita McMahon