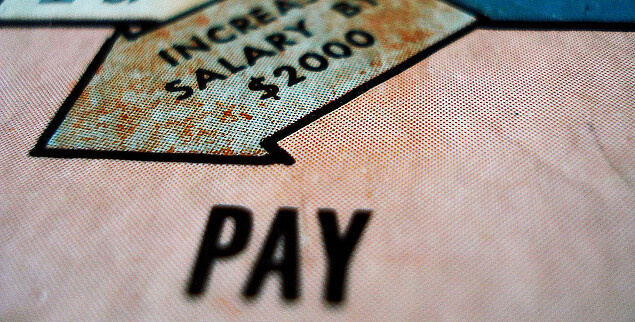 For image details see footer
A recent collaboration between the High Pay Centre (HPC) and the Chartered Institute of Personnel and Development (CIPD) saw the publication of a research report on executive pay. Castlefield have been very active in voicing our views on executive pay that is out of kilter with wider society and so we were interested to review their findings.
The report found that average CEO pay for the largest 100 companies in the UK had dropped by just over £1m but there is still a wide gap between executive pay and that of the average worker. They have found that it would take 160 years for the average UK full time worker to earn what a CEO could earn in a year. The average pay ratio between CEOs and their employees was 129:1. We feel that the disclosure of pay gaps within companies, and even the use of pay ratios to help decide on appropriate remuneration, is key to fairness. Transparency on pay will help to close wage gaps that lead to inefficiencies within the economy and pose a social risk.
We were also startled to hear that, in contrast to the generous pay packages awarded to executives, only just over a quarter of the firms are accredited by the Living Wage Foundation. Castlefield will use the living wage accreditation, or lack thereof, to determine the suitability of proposed remuneration packages when voting at AGMs.
The dubious title of "highest paid CEO" goes, once again, to Sir Martin Sorrell at WPP. Sorrell took home £48,148,000 in 2016, although this was a decrease of almost a third compared to his 2015 remuneration package which came to £70,416,000. Despite the average CEO pay decreasing over the year, there were some examples of increases. These include the Chief Executive of British American Tobacco, who saw his 2015 pay of £4.5m rise to £7.6m, and Mark Cutifani of AngloAmerican who saw a rise of £0.5m despite fatalities amongst his workforce during the year rising to 11 from 7 the previous year.
The report also uncovered some alarming figures surrounding gender inequality between the sampled businesses. Just six women appear in this year's list of CEOs of the 100 largest UK companies, fewer than the number of males named David. Despite these women making up 6% of the cohort, they earn just 4% of the total pay. In fact, the average male CEO earned on average £4.7 million last year, compared with an average of £2.6 million for women. This means that the men are likely to earn 77% more than their small sample of female counterparts.
The report sheds further light on the high pay at the top but the £1m decrease in average pay shows that there has been some movement in the right direction since 2015. Increased shareholder activity and interest in executive remuneration has served to show that fairness is an important issue to investors and may offer an explanation for the average decrease.
written by Kate Hewitt
Image: 'Salary' by Evan Jackson. Image can be found here: https://www.flickr.com/photos/jabberwocky381/2829700156/in/photostream/ License Terms here: https://creativecommons.org/licenses/by-sa/2.0/