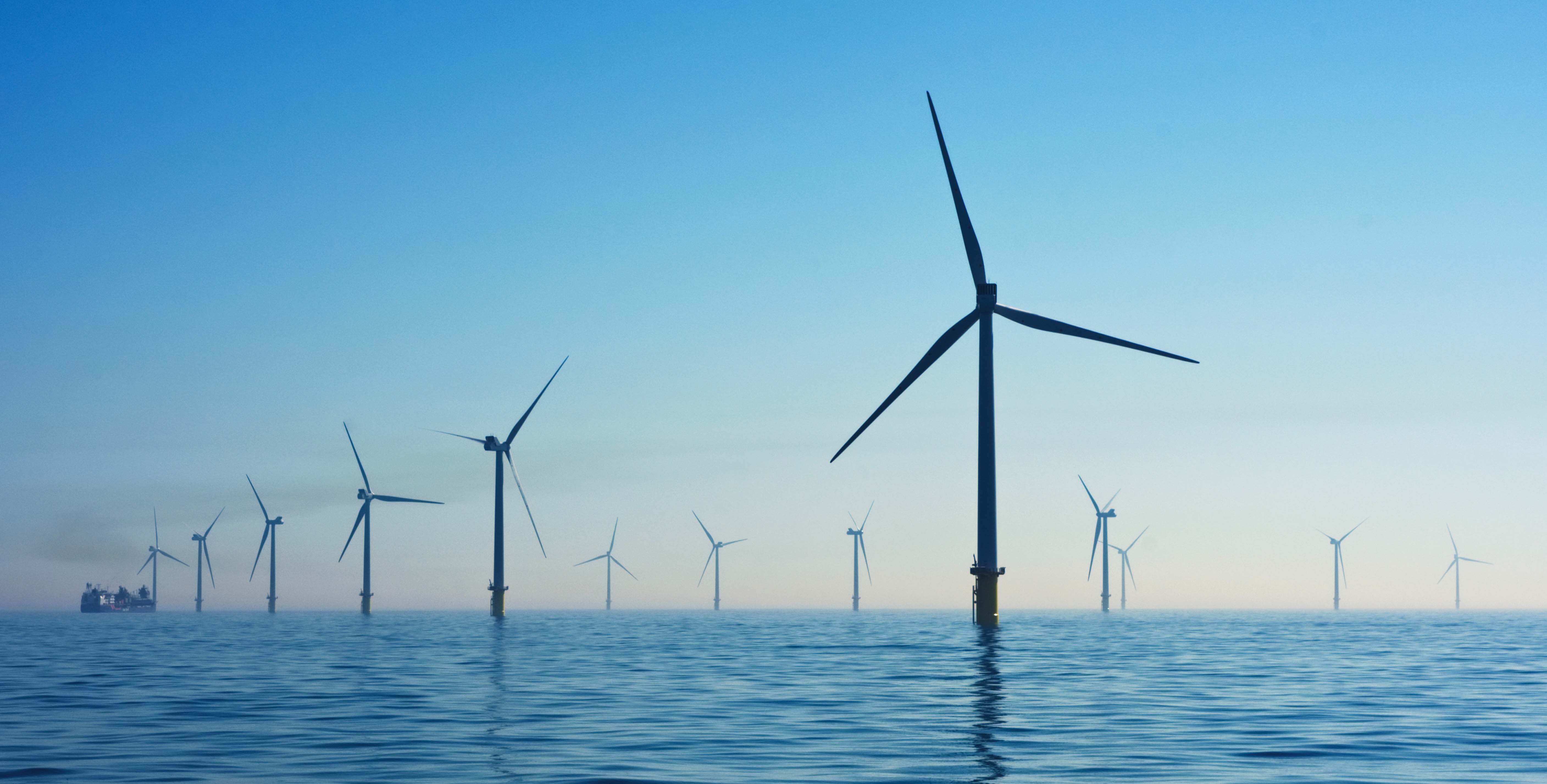 A little over three years ago as we launched the fund, we looked for companies whose business model was sustainable, 'future proof' and impactful in purpose. It struck us that the energy market was a theme where disruption was underway, and that as cost base and scale issues were mapped out, there would be clear winners and losers. During the last ten years, the wind energy industry has matured, and is sustainably profitable without state subsidies. Consolidation has taken place and there is a competitive landscape, with fewer, large players. What is more, the players have amassed a treasure chest of data which can be mapped, analysed and interpreted, not only for future projects, but for optimising current ones.
January's stock story belongs to Denmark's Vestas Wind Systems (www.vestas.com), the biggest of all the turbine manufacturers. Founded at the end of the nineteenth century in the guise of a blacksmith[1], Vestas has undergone transitions and perilous times. Even since its listing in 1998, the company has had to innovate to keep itself ahead and prove itself in a fast-moving market where upstream fossil fuels have carried much political capital and, to be blunt, jobs and votes. This ability to innovate has stood Vestas in good stead and we continue to believe in the company's ability to make a meaningful contribution to our investors' returns.
 In truth, things didn't start awfully well. Only a few days into the launch of the fund with Vestas as a top three position, Donald J Trump attempted to make a variation to the tax reform bill, which would have seen a halving of a stimulus package called the Production Tax Credit (PTC). The PTC was in the end left intact, but not before Vestas' share price had fallen by over 30%[2] in the launch month of the fund. However, as long term investors we were more sanguine about the prospects for the business, and unlike some of our competitors, who are rewarded through bonus schemes on short-term performance metrics, we could take a much longer term view.
Vestas[3] manufactures turbines for use across the world, both onshore and off. The need to increase renewable generation from its current 1/3[4] (the European average) is clear and wind will be a significant power source for a nation like the UK, where where sunlight can be variable is not guaranteed. In turn, the cost of wind generation is significantly advantageous when compared to other massive capital spend projects such as nuclear production at Hinkley Point and Sizewell. The UK Government has committed to this technology through development of the country's wind infrastructure with plans to generate enough energy from wind to power every home by 2030. Wind is efficient and new floating platform technology allows offshore winds to be captured and utilised. These floating platforms are to be located in the North Sea, with an ambition of generating energy volumes  15 times greater than their current capability[5]. Government backing alone will not be enough for the Prime Minister's plans, and the private sector will need to play its part. But what we do have with Vestas is a significant innovator, which is selling its order book at stable prices, with several key measures that will help drive its leadership position.
To further its future ambition Vestas has implemented its Eventus platform, which the company describes as the industrialisation of its manufacturing platform. Currently there are two platforms selling into two different markets, the high wind market and the low to medium wind market. This means that there is only around 20% commonality of parts[6], which is an inefficient cost base. As the parts become common, production will become more modular and therefore manufacturing and delivery should meet demand, which is expected to rise at the end of next year.  Recent consolidation means the top four turbine manufacturers hold a market share of 55%[7], and it's not just the focus on streamlining costs which is important, but also the ability to innovate and create value for customers. Vestas use their Utopus platform to monitor and anticipate service intervals, which factor in low wind periods as well as using vibration technology to alert small shifts in generation capacity. This ability to optimise the output from fleet farms is hugely advantageous.
We are also impressed with the environmental targets set by the firm. Vestas aims to be a carbon neutral company in terms of its own operations by 2030, without using any carbon offset mechanisms – everything will be done by reduction. In addition, Vestas have committed to reducing carbon emissions by 45% in its supply chain by 2030. This is a very strong signal of intention and Vestas will need to be smart in the execution of this target. Another target is to produce zero-waste turbines by 2040[8]. A lot of the machinery can be recycled, but this needs to be driven further.
In terms of diversity of workforce and safety, Vestas have created targets here as well, a minimum of 25% of those in leadership positions will be women rising to 30% by 2030. We think they should go further but are heartened by their attitude. Inclusive leadership training and unconscious bias training will be a mandatory part of all talent and leadership training by 2021 . Finally, the target to reduce the recordable injury rate of significantly by 2030 is an area we have engaged with management over the past couple of years[9]
We think Vestas is well managed, forward thinking and continues its tradition of innovating in the right areas. Having brought in MHI (Mitsubishi Heavy Industries) as a joint venture partner in the offshore business at a time when the company was less robust financially, six years later Vestas is now buying back the 50% owned by the Japanese. We are curious as to their entry into the hybrid and storage market, where Vestas are partnering with Tesla to manage storage solutions. One thing is for sure, wind will be a mainstay of the northern hemisphere's generation capacity, and Vestas will retain a significant role in the long overdue demise of coal and her hydrocarbon cousins.
Written by Rory Hammerson
[1] https://www.encyclopedia.com/books/politics-and-business-magazines/vestas-wind-systems
[2] Factset
[3] https://www.windpowermonthly.com/article/1674420/vestas-leads-pack-squeezed-market-share
[4] https://www.economist.com/britain/2020/10/10/boris-johnsons-optimistic-green-energy-plan
[5] https://www.gov.uk/government/news/new-plans-to-make-uk-world-leader-in-green-energy
[6] G:\Castlefield Funds\BEST European Fund\Research\European Equities\Denmark\Vestas\Company meeting\Vestas meeting 201127.docx
[7] https://www.windpowermonthly.com/article/1674420/vestas-leads-pack-squeezed-market-share
[8] https://www.vestas.com/en/media/blog/sustainability/20200511_zero-waste-turbines#!
[9]https://www.vestas.com/en/about/sustainability#!grid_0_content_3_Container
Information is accurate as at 12.01.2020. Opinions constitute the fund manager's judgement as of this date and are subject to change without warning. The officers, employees and agents of CIP may have positions in any securities mentioned herein. This material may not be distributed, published or reproduced in whole or in part. With investment capital is at risk.
TNEUBLOG/08012021