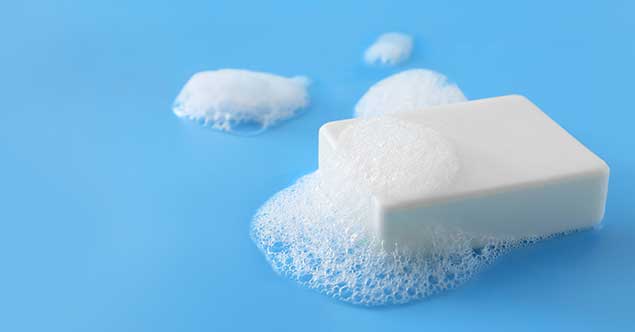 COP26 has been and gone. A diplomatic triumph, or a disappointing grubby compromise? Phasing out fossil fuels was diluted to phasing down, so your correspondent is left feeling distinctly glass half empty. Last month I spoke of companies acting as beacons of hope and by example, this month's story is a global giant. Spanning almost every country in the world, Unilever's history goes back 100 years, is one of the largest consumer goods companies and has a reputation for its belief in 'doing business the right way'. Unilever is the result of the 1929 merger of the Dutch margarine business Margarine Unie and the British soap manufacturer Lever Brothers. Still the largest soap manufacture in the world, its products now span a huge range of categories from ice cream to tea, breakfast cereals to detergent and toothpaste to petfood. It owns over 400 household brand names, employs 149,000 people all over the world, and boasts its status of having improved the health and hygiene of 1.3 billion people since 2010[1].
Little wonder then that Unilever needs to take a very strong stance in terms of its attitude on corporate social responsibility and the scrupulous management of its huge network of supply chains.  It also lights the way in terms of how all companies need to stamp hard on the brakes when it comes to carbon emissions. Under the tenure of Scotsman Alan Jope, who took the helm of the group in 2019, we have seen a significant increase in sustainability reporting, which was already streets ahead of the mainstream of corporate organisational behaviour. As far back as 2015 the company was calling for net zero, and since then it has accelerated its ambition. In December 2020, Unilever announced its plan to set out a Climate Transition Action Plan. The plan is now live[2] and details how the group will work towards ambitious emissions reduction targets throughout its ecosystem, with a renewed focus on halving the carbon footprint of its products by the end of the decade using a baseline of 2010. Regular reporting with short medium and longer terms targets showcases the ideals behind Unilever's strategic thinking.
In essence, Unilever's plan aims to reduce emissions to zero by 2030 in its own operations, and to a net zero base across its whole reach by 2039. The primary focus of the next two decades will be reduction rather than offset. Milestones along the way such as lowering their operations' emissions by 70% by 2025 and 100%[3] by 2030 mean that consumers and investors can hold the group to account for its targets. We are gratified to see global companies setting the spotlight on themselves. These targets will be hard to meet. One of the interesting things about Unilever is that sustainability covers 25% of the long-term incentive plans of senior management pay.  In the corporate world there is still far too little focus on the link between remuneration and sustainability, but Unilever's Climate Transition Action Plan is a clearly documented pathway to a sustainable future where management holds its own feet to the fire to achieve its targets.
Unilever have also stated that €1bn of brand marketing budget will be redirected into consumer relevant climate and nature programs into the Climate and Nature Fund by 2030. The specifics are clear. The targets are set. The work began a long time ago and because sustainability is embedded into the business plan in all the divisions of the group, Jope and his team have a strong foundation upon which to excel, and regular reporting will lend gravitas and validity to their claims.
In Unilever, I have great faith. Elsewhere less so. The most depressing angle comes from our own industry. Obsessed with short termism and the notion that growth and profitability are the only two objectives of business, the idea persists that increased investment into net zero and other areas of sustainability will lower returns and take management focus away from growth, thus diminishing the value of companies share prices. To me, the real cost of not addressing the issue is much greater than the investment into future proofing a decarbonised organisation. The chief investment officer of a previous organisation I worked for didn't believe in sustainable investment and said so publicly at a roundtable platform far too recently for comfort. There are still some in our industry who will cynically chase fossil fuel investment because they see the sector to be 'oversold' and can make a quick buck.
We've been told. Unless we halve our greenhouse gas emissions by 2030, humankind will face frightening consequences.  As we heard from Glasgow, this will mean a death sentence for many island nations. And if we think we have a migrant refugee problem now, I have a growing anxiety of how this will play out within twenty years. Unilever is a rare beacon of hope indeed. We need many more companies to follow its lead because politicians have failed yet again.
 Written by Rory Hammerson
Sources and references
[1] https://www.unilever.com/our-company/at-a-glance/
[2]https://assets.unilever.com/files/92ui5egz/production/e9b9909cdc75cc67f8614af1c6accaba92e361e5.pdf/unilever-climate-transition-action-plan.pdf
[3]https://assets.unilever.com/files/92ui5egz/production/e9b9909cdc75cc67f8614af1c6accaba92e361e5.pdf/unilever-climate-transition-action-plan.pdf
Information is accurate as at 02.12.2021. Opinions constitute the fund manager's judgement as of this date and are subject to change without warning. The officers, employees and agents of CIP may have positions in any securities mentioned herein. This material may not be distributed, published or reproduced in whole or in part. With investment capital is at risk.