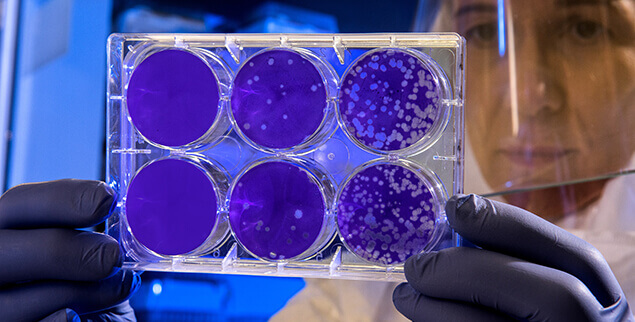 February Stock Commentary - Castlefield B.E.S.T Sustainable European Fund - Tecan
As the third decade of this century unfolds, we are faced with more uncertainties than ever, one of the latest being the novel coronavirus, which threatens life in a wholly accelerated way compared to the Spanish Influenza crisis a century ago. February's European stock story of the month is about a Swiss company involved in changing the way laboratory research is carried out. Tecan (www.tecan.com) is a leading manufacturer of automated laboratory instruments and solutions. Tecan's systems help people working in clinical diagnostics at all levels of research and discovery to bring their science to life.
Since 1911, when Alfred Sturtevant mapped the gene locations of fruit flies being monitored in his laboratory, the progression of genetic research and understanding has been staggering. It took the Human Genome Project just 13 years  to reveal over three billion pieces of genetic information in the human genome that consists of 20,500 genes[1]. Since then, huge research interest at all levels have driven game-changing advances in gene sequencing with much lower costs and much better accessibility. For instance, the cost of tracing your ancestry is much less than it would have been five years ago.  
What does this mean in layman's terms and how do Tecan add value for customers? In 2018, Tecan acquired Nugen, a California-based sequencing sample company, specialising in sample prep products. Tecan now offers a solution for the entire library prep space for laboratories, called the NGS DreamPrep.  The Tecan reader has been adapted and reconfigured to work as a turnkey project, turning labs into more efficient workspaces. Labs are now high-throughput libraries with sequential prep times of a few hours. Previously, preparation consisted of many steps in an offline environment and would have taken days to prepare. Now, samples can be analysed in less time, meaning it is possible to carry out two library runs per day.
What does this all mean for us as consumers? Tecan's detection and assay technologies offer effective solutions for sequencing, immunoassays, imaging and advanced staining, which are used to detect, diagnose and treat diseases, be they infectious, hereditary, metabolic or rare. Cancer is one obvious example of focus.
More urgent is the novel coronavirus, which was identified on the 31st December 2019 by the Chinese authorities. Around a week later the genetic sequence of the virus was published and the international response was immediate. The formation of CEPI, launched at Davos in 2017 , is a global innovation coalition partnership whose mission is the proactive generation of vaccines for viruses as they occur for epidemic preparedness[2]. After the sequence was published, immediate work started on the design of a vaccine. In an extraordinary feat of effort and technology, within three hours, a fully designed DNA medicine against the novel coronavirus was manufactured. Human clinical trials are due to start early this summer. This sort of accelerated advance is only possible due to the extraordinary skills of scientists in conjunction with machinery made by the likes of Tecan.
Why do we like Tecan from a sustainability point of view? Tecan supports the ten principles of the  UN Global Compact, a voluntary initiative for companies wanting to align their strategies and operations with principles of human rights, labour, environment and anti-corruption. In terms of its supply chain, due to the broad product portfolio, long-life cycle of its products and an ongoing requirement for spare parts and consumables, Tecan manages over 500 suppliers.  Internal audit monitors these core suppliers, who must commit to the Tecan Supplier Code of Conduct. Tecan has strong processes to avoid bribery and corruption, and, as a signatory to the Carbon Disclosure Project, reports on its emissions record.
Tecan is another example of the wealth of investment opportunities to be found all over Europe, and one which through its innovation, drive and emphasis on Research and development, is having a positive impact on our lives both now and in the future.
Information is accurate as at 04.02.2020. Opinions constitute the fund manager's judgement as of this date and are subject to change without warning. The officers, employees and agents of CIP may have positions in any securities mentioned herein. This material may not be distributed, published or reproduced in whole or in part. With investment capital is at risk.
Sources and References
[1]https://www.tecanannualreport.com/fileadmin/relaunch/annualreport2018/PDFs/190325_Tecan_GB_ENG_WEB.pdf (page 4)
STEUBLOG/050220
Header Image: CDC/ unsplash.com