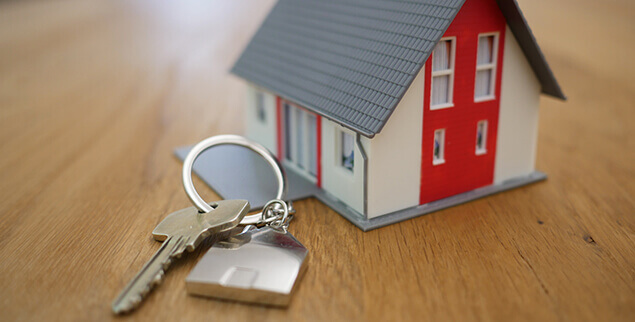 The staggering shock dealt by COVID-19 has brought into sharp relief the fragility of the ecosystem of modern life. The complacency of our day to day, the access to abundant choice, delivery just a click away, suddenly seems halcyon, a memory now gathering distance and mythology. What remains stark and clear is behaviour we witness when the chips are down, both good and those less concerned with their responsibilities as members of a society enduring a potentially existential threat. April's European stock story covers Scout24, a German online portal, whose immediate reaction to the pandemic has been to sacrifice its own profitability to protect the future of its own clients. In times like these, we remember who held back and who put others first, taking a risk to ensure a more sustainable future! 
Scout24 (http://www.scout24.com/)  is one of Germany's leading digital companies. Originating from Munich, Scout24 operates ImmoScout24, an online platform for residential and commercial real estate. Scout24 has over twenty years' experience bringing together owners, realtors, tenants, and buyers. Think Rightmove – German version. With around 14 million monthly users, ImmoScout24 is the market leader of digital real estate marketing and search. Last year, Scout sold its other business AutoScout24, the German equivalent of the UK's Autotrader, to a private equity player, with which Scout has long links and alignment. [1] We like Scout24's business for several reasons. Its growth profile is dynamic, it has a very effective management team and excellent ESG credentials. It employs innovative programmes to enhance and increase transaction transparency and has proven itself very keen to engage with investors, whether they be huge investment firms or smaller more niche managers like Castlefield. We have built a strong relationship with the management team and we have deep conviction in the validity and implementation of its business model. 
But it's not just the investment case that impresses us. As Europe started its lock down, Bavaria was the first federal state in Germany to control movement as from the 20th of March. On that day, Scout published a comprehensive immediate action programme called Survive, Prevent, Accelerate, to support its customer base. Professional customers (estate agents) were granted a payment deferral of up to nine months, and private individuals can now list & advertise free on the ImmoScout24 portal for one month. Existing professional customers will be provided with free business leads. Both professional and private customers have been told that these programmes may well be extended. Tobias Hartmann, Scout's CEO said "This programme is designed to help mitigate the impact of the crisis for our customers. Together with them, we want to continue to develop the real estate industry as an important growth sector for Germany in the future. We will continue to drive the digitisation of real estate transactions via our networked marketplace. Now, however, we need to provide the best possible support for our customers, partners and users[2]." 
It is this type of thoughtful business decision which is aimed at mitigating the worst of the fallout from the COVID crisis. As businesses struggle to survive, the swift action of an instrumental player in the ecosystem will not only have a meaningful impact on its counterparties but also demonstrates evidence of good cultural values. There is no confusion in this programme. It means the sacrifice of short-term profits, but when the dust settles as it will, customers will remember this act of corporate altruism, thereby creating a sustainable relationship. It's not just governments who have a duty of care to the public, but private enterprise too.  Indeed, we should all think about how we can do our bit. In recent days we have seen so much poor practise - sportswear companies disobeying government policy, the hoarding of PPE by industrial companies, and point scoring by politicians in leadership positions determined that they have been proved right on healthcare spend. There are other examples of real goodwill which have had an impact on us. Factset, who provide financial information have offered our team a temporary free service for all home workers, enhancing our team's ability to work effectively. As for the virus itself, this too will pass. Whilst the immediate future is uncertain, a majority of companies will endure, and the financial system may emerge with a more developed understanding of its responsibility in the allocation of capital. Certain companies may well find themselves challenged as to their contribution to the wider community. But we'll all remember how others behaved during the crisis, and who rolled up their sleeves and mucked in. Your correspondent hopes Scout's customers will remember to write to thank them.  
Information is accurate as at 02.04.2020. Opinions constitute the fund manager's judgement as of this date and are subject to change without warning. The officers, employees and agents of CIP may have positions in any securities mentioned herein. This material may not be distributed, published or reproduced in whole or in part. With investment capital is at risk.
Sources and References
[1] https://www.scout24.com/en/Company/About-Scout24/Inspiring-your-best-decisions-We-connect-people-cars-and-homes.aspx
[2] https://www.bloomberg.com/press-releases/2020-03-20/dgap-news-scout24-ag-supports-customers-with-a-comprehensive-immediate-action-programme-survive-prevent-accelerate
RGEFBLOG/02042020