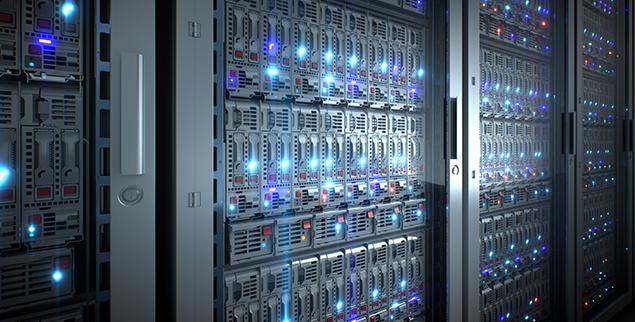 For image license details, please see footnotes
December Stock Commentary - Castlefield B.E.S.T Sustainable European Fund - SAP
In his keynote speech at the 2019 Employee Ownership Association (EOA) conference, John Lewis' chairman Charlie Mayfield made a clarion call for companies to embrace technology. Our December story is about one of Europe's most powerful IT firms, SAP (www.sap.com). The German company has built a global reach with its enterprise software helping to manage business operations and customer relationships. SAP is best known for Enterprise Resource Planning (ERP) solutions, where SAP dominates the space globally.1
Why are we as responsible investors so interested in a company like SAP? Globalisation and technology have made our lives as consumers easier, providing more choice, with accelerated gratification. Organisational architecture has grown exponentially, hand in hand with the corporate responsibilities expected in today's business ecosystem. Modern consumers are increasingly demanding, making choices that integrate social and environmental impact into the decision. Companies need to audit the provenance of their products, checking supply chains and ensuring that ingredients and raw materials aren't compromised in their safety or contaminated by poor working practises in far-flung countries.
SAP embeds its software into enterprise IT architecture. Once the decision is made to use SAP, the process is long and complex, but the benefits are massive. Modern ERP systems are incredibly powerful, giving real-time information on supply chains, highlighting opportunities for lowering carbon emissions, and optimising working patterns to help with wellbeing. This enormous data load must be secured and stored. Much has been written on the carbon impact of cloud storage capacity. SAP lead the way on this. 100% of SAP's cloud storage is powered by renewable energy.2
At Castlefield, we are somewhat sceptical of companies who extol their virtues through alignment with the United Nations' Sustainable Development Goals (SDGs). Many of the ostensibly true claims can be exposed as merely specious arguments used for cynical marketing purposes. We think SAP's claims are in a different league. As an enabler, SAP's technology has real utility for organisations tackling tough issues such as people trafficking and cybercrime. Here's what they say. "Our vision is to help the world run better and improve peoples' lives. As a global leader, we stand for this higher purpose beyond economic success. Our pledge is to use our extensive resource to make a positive global impact. We help countries, private and public sector organisations and everyday citizens control risk, achieve regulatory compliance…..Our solutions help eradicate slavery from supply chains, propel a zero-waste and circular economy, eliminate gender inequality, and educate people who have never had the chance to enter the classroom."3
If we look at the 11th SDG4, Sustainable Cities and Communities, SAP is committed to enabling sustainable cities through technology. In Heidelberg, SAP has implemented smart waste management systems using IoT (Internet of Things) sensors and analytics to optimise waste collection, In the Dutch city of Den Bosch, cycling is becoming safer due to a device called SafeToBike, geared towards children, warning them when they are cycling through high-density traffic, where the risk is higher. The SafeToBike solution uses SAP's S/4Hana Cloud platform to match the cyclist's smartphone with a GPS database linked to accident hotspots and traffic behaviours.
Let's look at SDG 15, Life on Land5, for another staggering solution to a real problem. Endangered species are being hunted to extinction, rather than being understood as a sustainable source of income to local communities through wildlife protection. SAP Hana's business platform is being used by NGOs to collect, store, and retrieve data from drones and GPS collars fitted to elephants and rhino herds. Operators and rangers can track the movement of herds and locate danger zones with accuracy and speed, restricting poaching. These NGOs aim to create sustainable economic alternatives for rural communities living adjacent to where these threatened creatures roam.
Technology by itself cannot achieve the goals we need to attain. In order to understand the severity of mankind's impact on our world, we must use smart-tech to measure the effect and optimise solutions for rapid improvement. SAP is one example of how European companies are wholly committed to innovation which is designed to promote a more sustainable future.
Information is accurate as at 10.12.2019. Opinions constitute the fund manager's judgement as of this date and are subject to change without warning. The officers, employees and agents of CIP may have positions in any securities mentioned herein. This material may not be distributed, published or reproduced in whole or in part. With investment capital is at risk.  
1 www.google.co.uk/amp/s/news.sap.com/2019/07/sap-no-1-erp-software-market-share/amp/
2 https://www.southpole.com/clients/sap-and-goldpower
3 https://www.sap.com/dmc/exp/2018-01-unglobalgoals/
4 https://www.sap.com/dmc/exp/2018-01-unglobalgoals/11_Sustainable_Cities_and_Communities.html
5 https://www.sap.com/dmc/exp/2018-01-unglobalgoals/15_Life_on_Land.html
TNEUBLOG/061219
Header image: Evgen3d/ stock.adobe.com