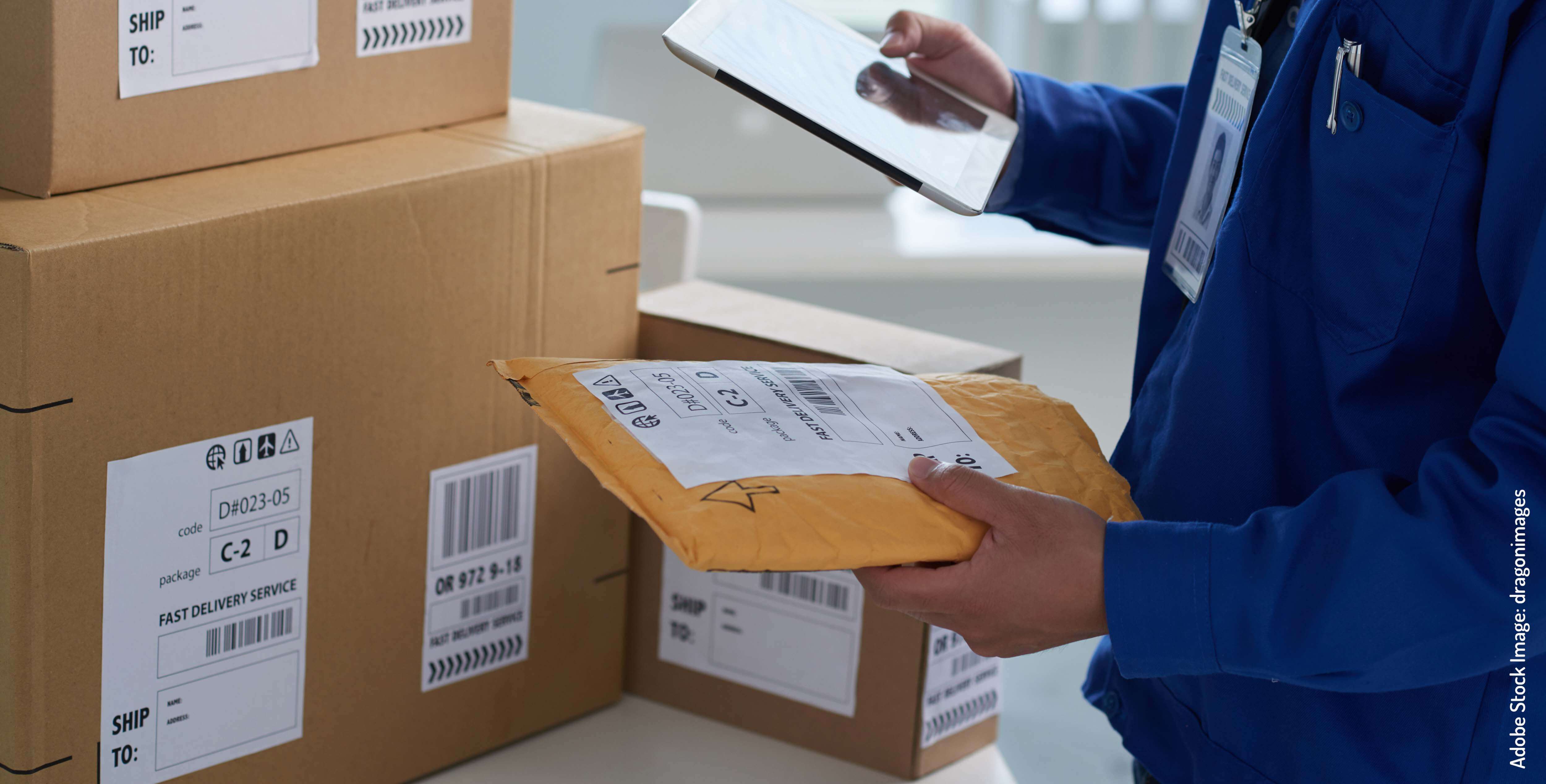 This month's story is about a company which has gone through a radical transformation – so much so that it decided not only to change the strategy as well as its management team, but its name as well. Generally, we are very circumspect about companies who agree to swingeing consultant fees to rename a company, eschewing its history, and indeed sometimes trying to mask a past. We don't feel the same way about Quadient (www.quadient.com), a French business involved in many aspects of the way that work impacts our daily lives.
I've been watching the business for the best part of twenty years, and it's worth thinking about company life cycles in this context. Neopost, as the company was known back then was a one-trick pony, providing the infrastructure for office mailrooms with franking machines which mass handled anything from mailshots to invoicing. They had a wonderfully high market share due to tight regulation over the certification of franked mail, leasing franking machines to a diverse customer base reaching hundreds of thousands of clients worldwide[1]. Neopost's last hurrah was all the way back in 2008, during the GFC, when it was a darling of the markets, outperforming the average European stock by a country mile.
Since then, the company's main source of revenue[2] has flagged – unsurprising as the digital age has all but decimated the need for physical mail. As the ability to sustain its revenue base foundered, the then CEO made a series of acquisitions in a wave of different office solution companies to try to reinvigorate growth into the business. Eventually shareholders and the board of directors replaced the skipper. Under the new management of Geoffrey Godet who joined in February 2018 an audit was started to determine which of Neopost's many companies were fit for purpose. He was looking for high-growth businesses capable of achieving critical scale, and ones which were related to the digitalisation of office work. This strategy was designed to diversify away from the declining mail room business. The three areas that Godet and his management team decided on were Customer Experience Management, Business Process Automation and Parcel Lockers. The rest of the non-core businesses are being sold off piecemeal, though we do rather like the idea of the parcel packaging company which wraps items in cardboard to fit the exact size of the product customers have bought. Godet then renamed the company "Quadient" due to the four (quad) pillars of the business, all focussing on addressing and improving the digital challenges and solutions.
We also like the way that Godet has focussed his strategy round the utilisation of his current sales force, who have excellent client relations with their roughly half million[3] strong customer base in mail room solutions. We like the way that he's driving growth – all the businesses he has kept (ex-mailroom franking) are delivering double digit growth[4], which should be sustainable until they reach critical mass. He is using the strong cashflows from the mail room business where franking machines are typically leased to customers for a five-year period, to invest in the growth of the new businesses.
Both Customer Experience management and Business Process Automation are focussed on specific sizes of corporate clients. As our economies evolve from pre to post-Covid, we will see demand for a lot more of this interlinkage between end consumer and purveyor, and the route upstream along the supply chains is now well understood as a key risk for businesses. The social license to operate is a fragile bond and only corporate cultures that invest in identifying and managing risks will have a sustainable future. Parcel lockers is a slightly different area. The growth and the market opportunity are very interesting – Godet and his team have a giant of a competitor already dominating the stage, but Quadient's number two position is strong[5]. We feel that the business case to create a strong fourth pillar is one of structural growth, and we look forward to hearing about both results and challenges.
From an ESG point of view, we feel that Quadient has a good high-level coverage of the issues and we are looking forward to hearing about further improvements on the reporting journey, as they focus in on the detail and present the market with specific targets. Data security is a key ESG risk in a business like Quadient's. The company does not host or transform data which limits their exposure to most data hosted at customer sites. In terms of breaches and tracking, daily monitoring of any potential breach is standard, and all activity is monitored for security leakage risk.
Godet is driving the transition of this company which 12 years ago was the best contributor to a European fund your correspondent was running at the time. Since then, although the business had rather lost its way, the renewed focus and energy of the change in management team shows us that perhaps it is not always a bad idea to reinvent oneself.
[1] https://resources.quadient.com/m/25b07dd3f5ce1a8f/original/quadient-company-overview-brochure-12pages-low-rez.pdf p3
[2] Company accounts
[3] https://www.quadient.com/news/Quadient-Launches-Quadient-Impress
[4] Company results
[5] Factset News announcement 010321
Information is accurate as at 09.03.2021. Opinions constitute the fund manager's judgement as of this date and are subject to change without warning. The officers, employees and agents of CIP may have positions in any securities mentioned herein. This material may not be distributed, published or reproduced in whole or in part. With investment capital is at risk.
TNEUBLOGRH/09032021