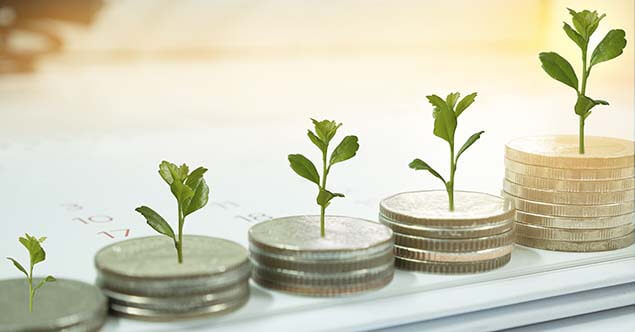 When we think about the titans of private equity, the obvious names of Blackstone, KKR and Carlyle come to mind. These big privateers dubbed the so-called masters of the universe, have not always generated returns matching their size and reputation. Until mid 2019, when we last wrote about private capital investment, Carlyle's and Blackstone's share prices had hovered at similar levels to their initial public offering price back in 2012 and 2007. More recently share prices have flourished alongside the whole private capital industry as traditional investments in public equity markets and fixed income markets have matured, with many practitioners discomforted by their relative valuations.
Our stock story for November is a private capital manager called Partners Group www.partnersgroup.com. We are singularly impressed with the corporate purpose and culture of Partners and our engagement with them, over what can sometimes be contentious issues, has been not only constructive but thought-provoking and surprising. Tucked away in the small Swiss town of Baar, Partners Group's business model differs from their better-known counter parts due to the nature of their deals, which tend to be much smaller than the norm. Founded in 1996 by 3 ex-Goldman employees, the business was listed 11 years later, and we feel the culture of the firm has a lot to do with the success of the organisation.
In an extraordinary trajectory of growth, Partners Group manages $119bn assets under management[1], a bee's wing away from double the $62bn under management when we bought the shares for the launch of the fund. Partners Group has a workforce of 1500 based in 19 different countries permitting them to explore private (unlisted) market opportunities from a global perspective. They raise assets for clients to invest in funds under four main banners, Private Equity, Private Debt, Private Real Estate and Private Infrastructure. One of the things that impresses us is the alignment of interest within the organisation. The CEO describes the large number of employee shareholders as a great support to long term entrepreneurial governance. In a market where the challenges of companies listing their capital on public markets is becoming increasingly complex with regulation and legislation constraints on the rise, it is fundamental that the providers of capital to private companies pursue a focussed and entrepreneurial approach to governance encompassing the corporate purpose of the organisation. This ethos is in stark contrast to the common (and  too often true) perception of asset stripping, cost cutting through redundancy, and debt fuelled growth tactics of many privateers who look for short term gains before flogging the firm to the public markets in a state that is not always fit for a sustainable future.
We think that Partners Group has a slightly different philosophy. Certainly, its financial results have shown its ability to fly under the radar of its larger peers in terms of accessing smaller company deals, working both in collaboration with other private capital players and alone. Interestingly the process ethos is similar to one we use here at Castlefield for the European universe, searching for niche businesses with strong defensive capabilities, strong cashflow generation, and whose potential to become category leaders should work in tandem with their ability to outperform over prolonged time periods.
The private equity industry has not normally been associated with responsible investment and ESG, but Partners Group takes sustainability seriously. In many investment houses, the role of investor and ESG specialist is separate from the financial element of the investment decision which often takes precedence. Partners Group do not rely on a different part of the investment committee to provide input on ESG. Integration is a clear advantage for better decision making, something most of the investment industry doesn't yet espouse. When ESG and sustainability are at the forefront of corporate purpose, this gives us more confidence that the companies we invest in for clients are focussing on the right areas.
The other area which provides us with confidence in the sustainability of Partner's Group's business model is the platform approach they have to investments. Partner's have around 300 funds and mandates which they invest in, allowing them to make investments of around $15bn a year, totalling $150bn since 1996[2]. This platform approach is much more along the lines of portfolio management than other private equity houses where the number of funds can be a tenth of what PG run. Investment officers are incentivised on platform performance rather than on one single fund vehicle. This is a better approach than the majority of the private capital industry which incentivises along product lines.
We recently engaged with Partners on their Net Zero Emission policy and we liked their transparency. Although aligned with the Paris Agreement Accord, Partners has yet to make a bold statement on lowering emissions. Given the in-depth analysis on its companies, the first focus will be on portfolio level where reporting is up to 85% in terms of equity and infrastructure. The next focus will be on debt where data collection is ongoing. A phased approach is being followed. We much prefer this more considered route to reporting over a general and cursory nod to long term improvements without specific targets. The road to a drastic reduction of emissions is the clear existential risk for our future. Action is needed, executed by effective leadership if we are to have a chance of passing the baton of stewardship to future generations. Companies such as Partners Group can be beacons of hope amongst the general dithering and tick box approaches which my old Latin master JW Roberts would have described as 'vox et praetera nihil'.
 Written by Rory Hammerson
Sources and references
[1] https://www.partnersgroup.com/en/about/