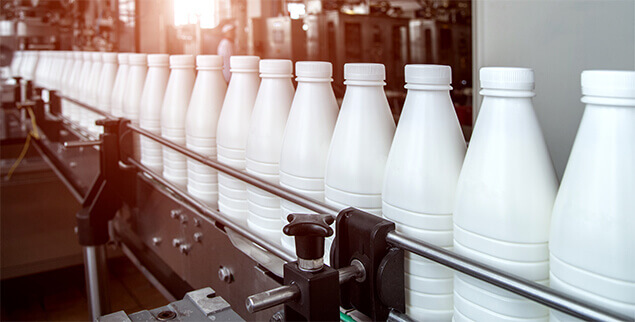 From an investment point of view, this decade is going to have a different feel about it. One of the challenges is the embodiment of sustainability into its processes and architecture. Profit maximisation and focussing on the benefit of a small and concentrated number of stakeholders is now increasingly seen as toxic. Gen Z, the consumers and savers of today and tomorrow, won't wear it, and they are vocal in a way that is truly different. The issue our industry faces in the short term is one of taxonomy. When sustainability means different things to different people, how can we identify it, measure it and benchmark it to check if it's improving?
We rather like the following from GEA Group, a German industrial company in the Castlefield B.E.S.T Sustainable European Fund. "GEA is helping customers think differently about packaging; save resources; manufacture more sustainably; produce food that is safer and lasts longer; develop medicines that are available globally; become more efficient, streamline their processes and keep their plants up and running longer. In a nutshell: be future-ready."[1]
GEA (http://www.gea.com/) is one of the largest technology suppliers for food processing and a wide range of other industries. The company specializes in machinery, plants, process technology and components. GEA is a focussed specialist in food & beverage equipment, which accounts for roughly 75% of its sales[2]. Holding the number one or number two market position in two thirds of its businesses, it also provides maintenance services on the equipment it provides. GEA benefits greatly from structural growth drivers such as food safety - as global food standards converge to meet stricter safety regulations, the unrivalled quality and breadth of GEA's product range is seen as a high barrier to entry for new entrants. The market in which GEA operates is consolidated, and GEA has been an active player in the consolidation of the industry.
A long trail of acquiring other businesses identifies where the investment case lies for GEA. As a transformational stock in the portfolio, it is typical in that it has lots of potential upside, but the journey to catalyse that upside is challenging. New management, aided by a couple of activist shareholders, has galvanised what has been often characterised as a typical German engineering business, very conservative and slow to transform. The businesses are being properly integrated so that they share back-office functions, and a byzantine supply chain is slowly being addressed and truncated. Inter-group companies which have competed against each other for equipment and service contracts in the past are being incentivised in a different way – all evidence of a cultural shift happening under the new CEO, Stefan Klebert. GEA had lost a number of sales staff as the company foundered under old management, disappointing investors consecutive underwhelming sets of results. Klebert's new team and his rethinking of strategic focus is, according to our source at the company, managing to persuade old GEA employees back to the fold.
GEA is an example of a business which lost its way, growing by accident rather than by design, relying more on structural and regulatory tailwinds rather than driving the direction of the firm. There is a great opportunity for the new management team to take onboard investor demand for an organisation which considers all three main factors in sustainability: environmental impact, social performance and governance (ESG). By its very nature, GEA is well-positioned to help the food industry and others to address their sustainability challenges: in a resource constrained world, GEA's products can offer attractive solutions like longer shelf life, reduced food waste and lower carbon machinery. Yet the business can and should go further. By building an architecture that houses ESG into the purpose of the business, these can be understood, measured, targeted and most importantly, valued. Investors will be able to identify and attribute value to the wider purpose of the enterprise and monitor its progress.
For the ordinary consumer, GEA will continue to apply its technological expertise. If like me, you sometimes wonder why the cream at the top of your milk carton doesn't rise to the top, it's due to the process of homogenisation. As a child, I remember there was always a race to get the 'top of bottle'. GEA make homogenisers, which means a fairer distribution of the cream for everybody. Isn't that what sustainability is all about…
Information is accurate as at 02.03.2020. Opinions constitute the fund manager's judgement as of this date and are subject to change without warning. The officers, employees and agents of CIP may have positions in any securities mentioned herein. This material may not be distributed, published or reproduced in whole or in part. With investment capital is at risk.
Sources and References
[1] https://www.gea.com/en/company/corporate-responsibility/index.jsp
[2] https://research.keplercheuvreux.com/be/kepler-file/document?file=EQ_QA_766297.pdf&id=03f29134-b0f9-11e8-8417-3c4a92ec2f10 (p 3)
STEUBLOG/03032020
Header Image: Adobe Stock /anko_ter