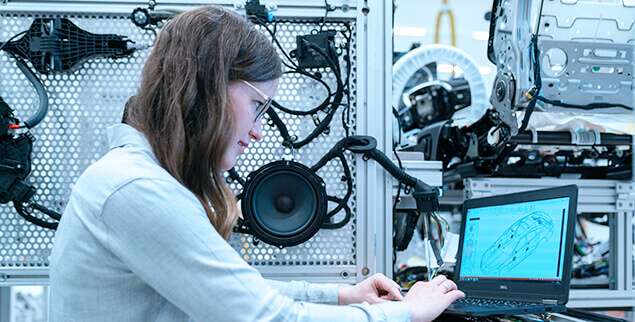 As the pandemic unfolds, the economic impact is constantly being assessed and revised with ever more worrying predictions coming from competing purveyors as to the potential for permanent damage infliction on the productive output of modern society. There is no doubt about the impact, both numerical and psychological, that this will inflict on life as we knew it, but rather than focus on quantums, we might also choose to look at outcomes. We wrote last month about corporates being assessed for their behaviour during the crisis. There are some which will not survive. There are some who will survive but face criticism for behaviours which have resonated poorly with stakeholders and wider society, and there are many whose priorities put them in the spotlight as standing out from the crowd.
In the world of ESG investing, much time in the first decade was spent on the Environmental element of the triptych. We saw capital markets flocking to solar and other novel renewable energy technologies. Last decade was much more focussed on the Governance side, in the aftermath of the Global Financial Crisis. This culminated in a significant rise in challenge in areas such as excessive remuneration, and the failure of companies to curb greed, as management pay increases sprinted ahead of the take home pay of the average employee. We suspect that the 20's will be the decade where the Social angle of ESG will come to the fore. Nurses, carers, bus drivers, and dustmen are quite rightly being hailed as unsung heroes, which we feel is a Damascene moment in a shift towards a fairer society. In a recent survey of our investments, we are starting to identify how companies are behaving and it is interesting to see just how much priority is being given to employees, their security - as opposed to just safety - and the reutilisation of resource to hone training and skills in times of lower customer demand. One such company which we feel stands out is Akka Technologies (www.akka-technologies.com)
In 1984, a French engineer called Maurice Ricci and his brother Jean-Frank set up an engineering consultancy. The brothers were convinced that their ability to provide solutions with the engineering skills of Mauro and the marketing mind of Jean-Frank could add value to the world of mobility, or as the John Hughes film of three years later would dub it, Planes Trains and Automobiles.
Listed in Paris in 2005, Akka Technologies is now a global leader in the mobility engineering segment and has operations in 25 countries, powered by 21 research centres[1]. Having started off as a small high value add French company servicing the likes of Peugeot, Citroen and Renault, Akka now works across industries, with Airbus planes, ABB trains, and Audi automobiles[2]. The PDS Tech acquisition in the US provided a beachhead into America's huge mobility markets, and Ricci's digital solution strategy spring-boarded the recent purchase of Norway's Data Respons. The company employs around 21,000 people[3]. Here's how past social responsibilities have made Akka a powerhouse of the future:
During the downturn in the autumn of the global financial crisis in 2008, Akka had 3000 staff, of whom roughly 20% were working for Renault[4]. The inhouse Akka research centre of the time was able to take on staff who might otherwise have been let go. These very engineers went onto create a concept car for the future of autonomous driving innovation, which led onto winning big contracts across Europe. The concept of relocating staff during downturns, rather than furloughing or letting them go, not only fosters commitment and loyalty in fast-moving job markets but also invests in the future growth of an organisation which has big strategic plans.
Around 90%[5] of people at Akka are engineers, so investment into training is vital. To this end, the Ricci's created 'The AKKADEMY'. This not only keeps its engineers at the leading edge of their game and enhances employee retention in an industry notorious for high turnover, but also attracts new talent. The AKKADEMY is an international training programme for young graduates from universities and engineering schools in the EU and plays an important role in the Group's transformation by creating new programmes for developing skills and encouraging a common culture. Akka is taking control of its future by investing in its main asset: its people. As with the last crisis, staff are again being guided to the AKKADEMY for upskilling, Apparently, there's sufficient confidence in their future that the brothers are increasing their stake in the company.
Information is accurate as at 05.05.2020. Opinions constitute the fund manager's judgement as of this date and are subject to change without warning. The officers, employees and agents of CIP may have positions in any securities mentioned herein. This material may not be distributed, published or reproduced in whole or in part. With investment capital is at risk.
Sources and References
[1] https://www.akka-technologies.com/app/uploads/roadshow-presentation-november-2019.pdf
[2] https://www.akka-technologies.com/app/uploads/akka-fy-2019-presentation.pdf (p57-58)
[3] https://www.akka-technologies.com/app/uploads/en-pr-fy-2019-170320-2.pdf
[4] G:\Castlefield Funds\BEST European Fund\Research\European Equities\France\Akka\Company Meeting\Akka 200407.docx
[5] Data taken from company meetings with the IR team. Meeting note with company 181105.
TNAKKACOM/04052020