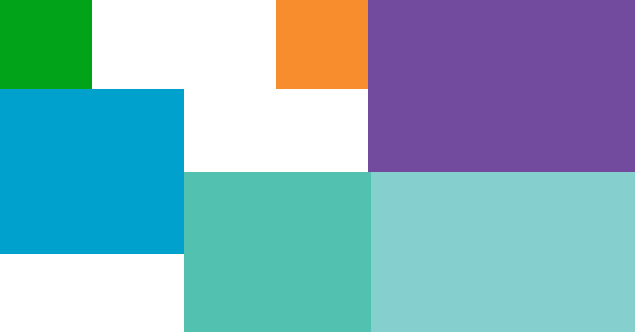 Charity trustees have a lot on their plate. They are ultimately responsible for the difficult decisions a charity makes about which vulnerable person or other cause should receive support, they need significant expertise and experience to make those decisions and usually do so on limited resources.
On top of this, charity trustees are increasingly being asked to make tough decisions about how a charity invests its pension, endowment or other funds. A recent survey found that 78% of the public think worse of a charity if it invests in funds contrary to its values (EIRIS Foundation, 2011). In the run up to National Ethical Investment Week (NEIW 2013) I spoke with a number of UK based Charities about their concerns when it comes down to deciding how to invest capital, this article seeks to address some of those concerns.
Easier said than done
For a busy trustee, aligning a charity's assets with its charitable mission can seem like another item on an already full agenda. Worse still, it involves entering the highly-complex and fraught world of investment. From property to private equity, impact investing to infrastructure, common investments to commodities – investment unfortunately remains an industry that is short on good factual information and long on jargon and strong opinions. So what are the real facts that trustees and charity managers need to consider if they want to invest in a more responsible or ethical way, or a way that more clearly aligns with their charitable mission? Firstly, trustees do need to consider professional advice from a suitably qualified individual. The Trustees Act of 2000 introduced a clear statutory obligation for all UK trustees (with the exception of trustees of very small organisations) that they must consult with an investment professional before making an investment. All too often this is the moment where the discussion around ethical, responsible or sustainable investment first flounders - as surprisingly few financial advisers are active in the area. The UK Ethical Investment Association, a membership body for ethical investment advisers which I chair, only has around 100 members from the 23,000 independent financial advisers registered in the UK. Secondly, the law requires charity's trustees to be able to justify the adoption of an ethical or responsible investment policy based on one or all of three criteria laid out in the CC14 guidance from the Charity Commission. These three justifications are:
If a particular investment conflicts with the aims of the charity; or
If the charity might lose supporters or beneficiaries if it does not invest in this way; or
If there is no significant financial detriment.
Setting a clear direction
Thirdly, trustees need to be clear about exactly what the charity is trying to achieve by investing its funds. For example, the objective may be to maximize income, ensure a stable future income or to further the charities mission. Whatever the objective, it should not be an impediment to adopting a responsible or ethical approach. With around 90 green and ethical funds on the market there are ways to meet practically all objectives, including the delivery of strong returns or outperformance.
Both profits and principles
The reason most often advanced by trustees for not instigating an ethical investment policy is a perception that it will have a negative impact on returns. However this reasoning is long outdated and challenged by numerous academic studies and anecdotal evidence. For example one of my clients is a large, environmental campaign group that excludes all large oil and gas companies from their investments. Despite having these screens in place their investments still consistently outperform the benchmark index. The old stereotype that equates ethical investment with underperformance is also challenged by Steve Kenny Head of Retail Sales for the Kames Ethical Equity Fund which is currently ranked first quartile over one, three and five years. He explains, "There is a long standing myth held by many investors that those wanting to invest ethically do so at the cost of performance. Our ethical investing funds have long proven this to be a myth… ethical investors can have their cake and eat it."  The Kames Equity Fund has returned over 33% in the last year, compared to 26% for a relevant benchmark (IMA UK All companies). Those interested in emerging markets could turn to a fund such as the First State Asia Pacific Sustainability fund, which has delivered 30% returns over 3 years. Indeed there is a strong argument, especially for those investors with a more long-term horizon, that it is more risky not to consider sustainability issues when making an investment. That is because companies that don't manage areas like labour rights, community relations or environmental impact are more likely to be affected by fines, consumer backlashes or regulatory changes which can affect their value. For example a recent report by the 'Carbon Tracker' initiative found that 80% of the fossil fuel reserves which investors currently treat as assets cannot be burnt if we are to keep global warming within 2°C, meaning the oil and gas companies holding those reserves are likely to be significantly overvalued .
Different types of ethical policy
If charity trustees do decide to adopt a more ethical or responsible investment approach then they also need to be aware of the three different approaches that they can take: 'negative screening', 'positive screening', and 'stakeholder activism'. Or in simple terms: excluding, supporting or engaging. 'Negative screening' means avoiding investment in specific companies or sectors, 'positive screening' means pro-actively investing in a theme, company or sector deemed to reflect a charities mission and 'stakeholder activism' refers to a charity using its influence as a shareholder – including exercising its voting rights – to try and improve a company's performance in a way that reflects its values. There are many sub-divisions within these general areas. For example the positive screening approach could include investments in a themed fund (such as a renewable energy fund) or could take the form of investments in social enterprises that explicitly produce positive social or environmental outcomes. Barrow Cadbury Trust, a foundation that supports vulnerable people recently demonstrated the latter approach by investing £200,000 in Bristol Together, a company that has promised both a decent return and the creation of full-time jobs for ex-offenders and homeless people. Charities do amazing work to help create a better society, and there is no reason why the £60 billion of assets (according to data provided by England's National Council for Voluntary Organizations, London) owned by the UK's registered charities cannot be invested to do likewise. In the complex world of investment, with the myriad of options and products on offer, trustees may find that using the values and principles of their charity as a guide actually helps make investment decisions a lot more straightforward than they otherwise might be. It could take at least one item off their plate.