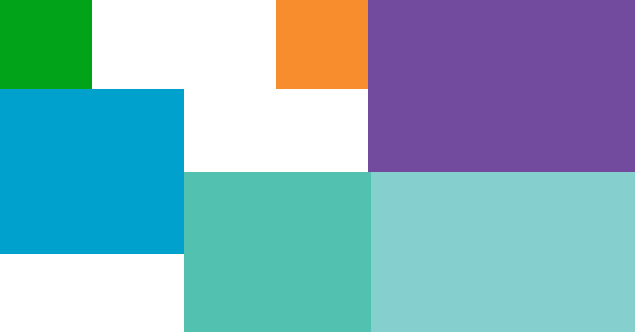 Ethical Finance Conference 2018
Last month, three members of Castlefield's Investment Management team attended the 2018 Ethical Finance Conference in Edinburgh, hosted by RBS. It is estimated that faith organisations, charities, endowments and philanthropic entities represent (both directly and indirectly) close to $13 trillion,[1] which makes them one of the world's largest investor groups. These organisations, like Castlefield, are long-term investors who take values into consideration in their investment decisions. The conference was an opportunity to hear a wide range of views on the best way to have these varied sets of values reflected within investment portfolios. Specialists in their field addressed subjects ranging from the invest/divest debate to the importance of workplace culture in asset managers and their investee companies.
One key theme which was developed over the course of the first day of the conference was the question of how to restore trust in banking and in the financial services industry more widely. A keynote address from Rt Revd David Urquhart, Bishop of Birmingham, who is a Church Commissioner and part of the Banking Standards Board, stressed the importance of reflecting on both personal responsibility as well as our responsibilities as individuals within organisations, and challenged his audience to leave the day with one thing they could do differently to make an impact.
The panels during the day discussed the continuing problems within finance, with Kate Still, Director of the Prince's Trust, highlighting the impact finance has on wellbeing, and advocating for systemic change in the industry to give more people a stake in the economy and wider society. Responsible and sustainable lending was highlighted by Rafe Haneef, CEO of CIMB Islamic Bank, who noted that levels of global debt have reached very high levels.
The role of culture in sustainable finance was a recurring topic which recurred several times over during the two-day conference. Charles Haresnape, CEO of Gatehouse Bank, said that culture is key, and that while it is not hard to create an ideology, it can be challenging to implement and even harder to sustain an ideology across the workplace. In his experience, a bullying, competitive and performance-motivated culture is still prevalent in many banks. The key to combatting this is to ensure that a group's values are defined through a dialogue between staff and senior executives and then ensuring that leadership is in place to sustain these in the workplace.
One particular highlight was a keynote address from David Pitt-Watson, Fellow at Judge Business School, Cambridge University, who spoke about the purpose of finance and how the industry can work to serve that purpose. Competitive markets studies in finance do not result in a positive purpose but it is not competitive markets that are the issue in and of themselves. He used the example of GPs, who also have a competitive market, but people aren't in doubt that they have the patients' interests at heart. To continue the analogy, the financial industry is seen to be taking blood (rent seeking) rather than curing the patient. Fund managers have a responsibility to use their influence to make sure companies are well managed and on the whole, this is not happeningdo not live up to their responsibility. Socially useful innovation vs those that are not socially useful is key. One example provided was high frequency tradingDon't see the point in high frequency trading -- what is the purpose in having so many people out trying to beat benchmarks rather than working to influence businesses?
This is not to say that the industry is inherently bad, indeed it is profoundly important and can is abe the sign of a developed nation. However, it should have a clearer purpose and be doing the right thing. It is also not that case that that governments have not been trying to act, but the impetus has to come from within the industry. The awareness of responsible investment is growing exponentially, and in a move that would have been unthinkable 20 years ago, big capital centres are actually looking for a harder line than that of the regulators. The pieces are starting to come together but the wider narrative on the purpose of the finance industry as a whole requires work.
The UN Sustainable Development Goals (SDGs), originally intended as a set of goals for policy makers, have become an increasingly interesting theme for corporate and investor sustainability alignment. Panellists considered the positives of this approach as well as raising questions about the nature of this investor buy-in and the best ways to implement it. While the outcome of the discussion was largely positive, with the aims clearly helping to steer investors and companies in the right direction, one flaw appeared to be the lack of an operating framework that help to manage trade-offs and synergies between multiple goals. There was also discussion about how the world's problems can be viewed as opportunities; for example, ocean plastic could be a $bn business.
The final keynote speaker of the conference was from esteemed economist, John Kay, who framed his thought-provoking discussion around the role of business in ethical finance around lessons learned from the closure of Sears and the yachts of Donald Trump, Philip Green and Eddie Lampert. Kay identified a paradigm change in the late 80s and called for a stronger role of stakeholders such as communities and employees within businesses rather than a focus purely on shareholder return, and believes that the financialisation of business over the last 40 years has been bad for finance and bad for business. In a stark ending to an address filled with dry humour, Kay called for a reinvention of capitalism.
References:
[1] https://www.responsible-investor.com/events/events_page/ethical_finance_2018/