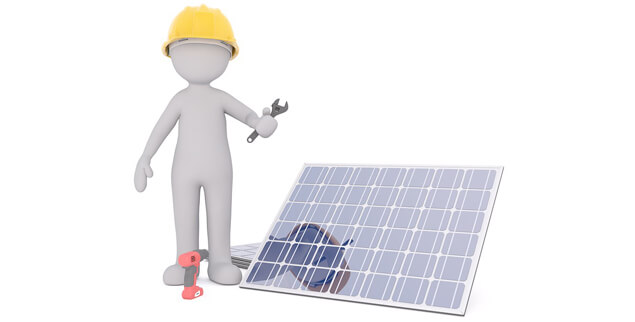 New ethical energy supply company comes to market
By Mike Heron
With the very numerous energy supply companies and tariffs now available, how do you choose a suitable ethically and socially oriented domestic energy supplier who can also offer renewable energy whilst at the same time have competitive pricing? A large number of energy companies do now present the case that they have some embedded ethical credentials but I found it difficult to determine what proportion relative to their size/profits makes its way back to doing some good in the world. Are some suppliers just jumping on the bandwagon to appear 'nice' and are they just eager to change the bad image they may have acquired over the last couple of decades or more? Indeed, some of the tariff offerings on comparison sites seem to have very grand ethically minded names, but on drilling down into the detail may appear to have little to support this.
Before reading on, I should say that this article mainly covers one energy supplier which caught my attention recently and I would advise to do your own thorough research before changing supplier.
Brighter World Energy
I happened to see a TV article for this very recent newcomer to the energy supply market, Brighter World Energy.
This was aired on the 12th December BBC Business Live TV programme in which the presenters talked to, guest and founder, Cheryl Latham who explained that the company is offering competitively priced energy to consumers and aims to undercut the so-called 'big 6'. For every 2,000 customers who sign up in the UK, they intend to install a mini solar power rig in a remote African village that currently does not have any electricity. They expect to have the first solar micro-grid operating in Kenya by the spring of 2017. The target is to invest £1.4 million into similar schemes in Africa over the next three years. Click to watch the full TV interview on YouTube or, if you prefer, read on for more about the conversation.
Former business journalist, 33-year-old Cheryl, believes that in the UK we often underestimate the power that our purchases can have to positively change the world in which we live. She said she wished to do things differently and to inspire customers to switch to them directly and thereby at the same time give something back to the world. They are a profit for purpose company backed by a not-for-profit energy Ofgem regulated supplier, Robin Hood Energy, who do the regulatory, energy trading, meter reading and meter management services. They state that it is a very secure business model with the aim to 'cut out the fat', 'cut out the comparison sites' and 'not to pay inflated salaries'. Cheryl said she realised that there was a whole new generation of people who wanted to do good with their money and who do care about where their money goes. At the time of writing, Brighter World have one fixed and one variable tariff which are around 28% renewable. They are also working on an 'all renewable tariff'.
Cost, implementation & overall philosophy
With approximately 600 million people in Africa alone, without access to energy, Cheryl passes on a simple message 'energy equals opportunity.' She went on to say that by putting down solar power grids, where the sun is in abundance, children can study into the evening, vaccines can be stored safely in fridges, and houses and streets can be lit at night. They have a team out in Africa who have done various feasibility studies and have spoken to the World Bank and local government officials. African countries know that rolling out large infrastructure projects is very expensive, especially so to reach those 'last mile communities'. In the interview, Cheryl stated that the localised solar power rigs cost between $70,000 and $100,000 each to setup. For each client who joins them directly for their energy supply here in the UK, they can save the typical £70 which the comparison sites would ordinarily collect. It is this money, and through the profit for purpose structure, which can be used to fund the solar power rig projects, thereby 'communities in the UK switching on a community in Africa'.
For further information see Brighter World Energy or ClearlySo (ClearlySo claims to be Europe's leading impact investment bank, working exclusively with businesses and funds delivering positive social, ethical, and/or environmental impact as well as financial return)
I'm currently with OVO Energy and have been happy with their pricing, ethical credentials (they have a charitable foundation arm and will match every penny you donate to various charitable causes at home and abroad https://www.ovoenergy.com/foundation) and the service which they have given me. However, although I like to show a certain amount of customer loyalty, with my fixed rate tariff due to end at the end of the month, I will soon be checking what new tariffs are on offer and deciding whether to stay or jump ship.
This is not an offer or a solicitation to make an investment. It does not constitute a personal recommendation and recipients must satisfy themselves that any investment is appropriate in the light of their own understanding, appraisal of risk and reward, objectives, experience and financial and operational resources. It has not been prepared in accordance with legal requirements designed to promote the independence of investment research.
MEBWEBMH/050117