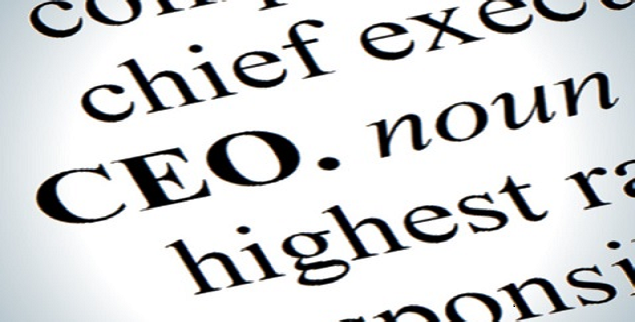 Image License-see footer.
Here at Castlefield we've been monitoring for some time the investigations into the conduct of Barclays' CEO, Jes Staley. Back in 2016, Mr Staley attempted to uncover the identity of a whistle-blower who had raised questions about the suitability of a soon-to-be appointed executive. That executive turned out to be an old colleague of Jes Staley's. Ignoring advice from internal experts to steer well clear, Mr Staley tasked the Barclays security team with tracking down the whistle-blower. That team roped in the US Postal Authority which, having been led to believe this was a criminal matter, looked for CCTV footage to identify the individual at the very point of posting the letter[1].
Learning of all this via another whistle-blower, the board reprimanded Mr Staley and referred the case to the UK regulators. In an investigation lasting over a year, the FCA and the PRA found that Jes Staley had failed to act with "due care, skill and diligence" but that he remained "a fit and proper person" to do his job. In total, the regulators have fined Mr Staley £642,000 and Barclays have retrospectively deducted £500,000 from his 2016 bonus.
So, what's our view on all this?
We think that Mr Staley has got off lightly. He has violated his company's code of conduct: a sackable offence in many instances. In addition, the fines levied are fairly small given the gravity of the offence and the level of pay Jes Staley receives. With a total remuneration package of £4.2m, including £1.3m in bonus and other variable pay[2], the financial penalties combined are less than Mr Staley's 2016 short and long-term bonus awards.
Moreover, his actions have undermined Barclays' whistleblowing procedures, an essential part of any company's risk management system. Whistleblowing can help with the early identification of improper behaviour, but the very integrity of these systems rests on employees having full assurances that their identity will not be uncovered. Without the ability to detect improper behaviour, the company could be storing up problems for the future: a concern for us as long-term shareholders. This is especially important in an organisation like Barclays with a recent history of illegal activity. The LIBOR and exchange rate rigging scandals, for example, have resulted in hefty fines and reputational damage, as well as compounding poor public perception of the financial services industry.
Furthermore, Staley's predecessor, Anthony Jenkins, promised systemic culture change after the banking crisis so it's disappointing that Barclays seems to be sliding back towards old habits: Jes Staley's actions suggest a domineering culture and questions must be asked about how the CEO was allowed to override internal controls.
What have we done about it?
We only hold Barclays in one fund: it does not meet the stricter criteria demanded for inclusion in our B.E.S.T Sustainable fund range.
We've used our 2017 and 2018 AGM votes to register our dissatisfaction and have held conference calls with Investor Relations and, latterly, Barclays' company secretary. The 2018 AGM was held earlier in May and we voted against a number of resolutions, including the reappointment of Jes Staley. We also opted to vote against the Chairperson of Barclays' board. As we wrote in our letter to the company, "We are disappointed to read that, despite breaching the regulators' requirements for due care, skill and diligence, the board continues to have 'unanimous confidence' in Jes Staley as CEO. Given LIBOR-rigging and other incidents of malpractice that have occurred in Barclays' recent past, we expected the board to take a firmer stance regarding Jes Staley's own violation of the company's code of conduct."
Jes Staley is the first serving CEO to be fined by the regulator and to keep his job, and, incredibly, all with the full backing of the board. At the time of the AGM, the PRA and the FCA had outlined their findings and confirmed that fines would be levied. Despite this, over 99% of shareholders voted for his reappointment. The financial press would have us believe that investors are taking tougher action on poor corporate governance: this case, one of the most egregious in recent years, suggests there's some way to go in creating a strong culture of stewardship throughout the financial services industry.
Where does Castlefield go from here?
We abstained on Jes Staley's reappointment in 2017 while awaiting the outcome of the investigation, and voted against him at this year's AGM. As we've mentioned above, we registered our discontent with the entire Board's backing of him by voting against John MacFarlane, who chairs the company. The issue for us is now that we have neither faith in the company's figurehead nor in the Board in holding him to account; what risks will this expose investors to if we remain as shareholders? We have already debated these issues at length around the desk and will be deciding if we can justify retaining this stake in Barclays given our view that Jes Staley is not fit to continue in his role. Our options most likely are further escalation of voting against Board members or taking the step of divesting our position on the grounds of governance risks.
Written by Ita McMahon
[1]Source: https://www.ft.com/content/19dfd0c2-3e64-11e8-b7e0-52972418fec4
[2]Source: IVIS Barclays Report for year ending 31-12-16.
Image Information
Image License: https://creativecommons.org/licenses/by-sa/3.0/
Image by Nick Youngson: http://www.thebluediamondgallery.com/pictures/ceo.jpg