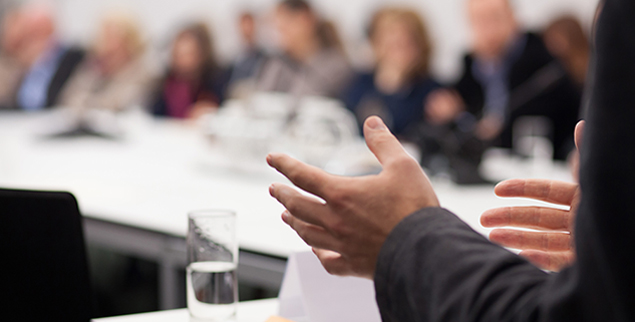 For image license details, please see footnotes
When a share in a company is purchased, shareholders gain certain rights. This includes having a say in how that company is managed. At Castlefield, we use these rights to vote on strategic issues that we feel affect all stakeholders, this not only includes investors but also employees, customers and wider society. These issues are presented for shareholder vote at least annually. We take the time to consider each resolution carefully and aim to vote on all the stocks we hold in our Castlefield Fund Range. This voting process is an essential part of being a Thoughtful Investor. As a consequence, we revise our voting guidelines on an annual basis to take account of emerging governance issues and to hone how we represent our clients when exercising our duties as stewards. Our updated policy includes the following changes:
We have included a new provision to vote AGAINST executive directors who fail to adhere to the shareholding requirements outlined in their remuneration policies. Shareholding requirements are designed to align directors with shareholders and ensure they have "skin in the game". Where executives fail to reach the minimum prescribed shareholding within a reasonable timeframe, we feel they demonstrate a lack of commitment to the company and so do not intend to support them going forward.

In line with changes to the UK Corporate Governance Code, we have also opted to edit our guidelines to vote AGAINST remuneration schemes that require executives to hold shares in the company for less than 5 years. This is to align executives with the interests of long term shareholders such as Castlefield.

After reviewing the discrepancies between the pension provisions made for executives and the wider workforce last year, we have opted to include a separate guideline concerning pensions. Where pension provision for executives are based on more than just basic pay or are deemed far in excess of those available to the wider workforce we will vote AGAINST resolutions concerning remuneration. We may also vote AGAINST pension contributions which are paid out entirely in cash rather than into a pension scheme. This is because cash payments allow the decoupling of CEOs from company pension schemes that once anchored them to reasonable levels. You can read the research that gave rise to this new consideration here: http://www.castlefield.com/media/2094/remuneration-report-opt.pdf

We have further strengthened our position that our investee companies should have a culture of inclusivity. We have included the point that companies should evidence that they are taking meaningful action to address a lack of diversity. This provision is designed to address the need for companies to go beyond a mere policy and demonstrate responsible practices when it comes to cultivating a diverse workforce.
The latest changes were made following discussions during the internal Stewardship and Conflicts meeting and are based on reflections on how the previous iteration has been implemented over the preceding 12 months. In addition, the External Advisory Committee were approached to share their opinions on the Castlefield stewardship process and offer their recommendations for improvement. The Committee is composed of independent members with expertise in sustainability and investment. The External Advisers are able to provide invaluable insights and new perspectives to help ensure that the guidelines offer voting consistency across all holdings.
You can read through our Corporate Governance and Voting Guidelines in full here.
Header image: aerogondo / stock.adobe.com