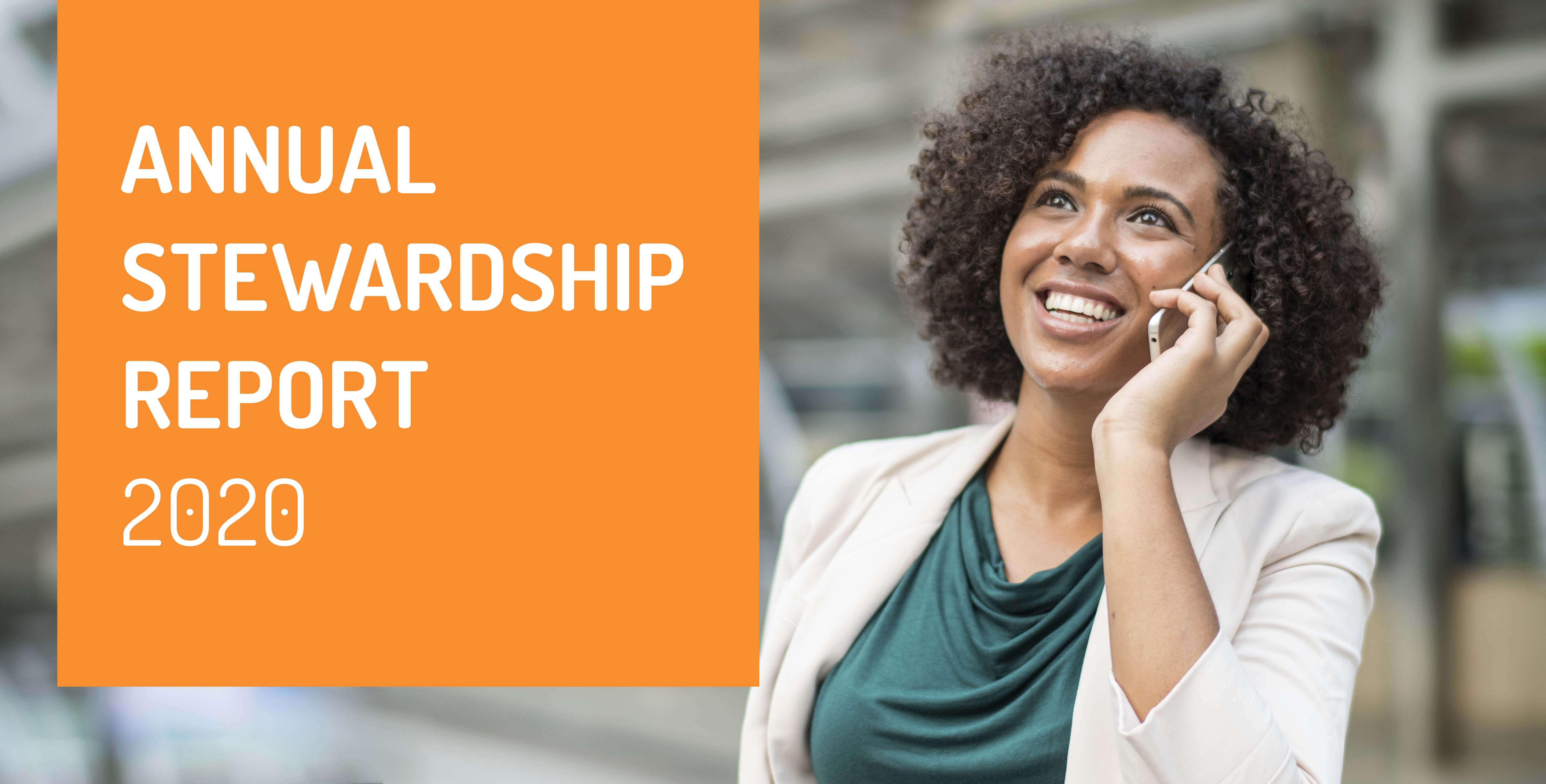 We are pleased to present our Annual Stewardship Report covering 2020. The report includes a broad range of our activities during the prior year such as our voting activity, engagement work and relevant policy changes. We hope that the report provides our clients with an insight into how important we consider stewardship and engagement to be as an integral part of our 'thoughtful' approach.
As an asset manager, our work does not stop at selecting investment opportunities. As long-term investors, we have a duty to represent our clients' values as we build relationships with company management and investor relation teams. We believe that these actions can have influence and will support the adoption of best practice across the market. The range of topics we discuss with our investee companies span across the full range of Environmental, Social & Governance (ESG) factors.
Those paying close attention to our reports on our stewardship and engagement activity will note that our previous annual report covered the year ending 30th June 2020. Due to the update to the FRC's UK Stewardship Code, we have changed our year end to meet the necessary reporting requirements to be among the first group of asset owners, asset managers and service providers to submit their reports to the FRC. Having submitted our previous annual report for feedback from the FRC, and subsequently being featured positively in their Review of Early Reporting, we are hopeful that we will be able to retain our signatory status against the new 2020 UK Stewardship Code.
Annual Stewardship Report 2020
Download the PDF version here.