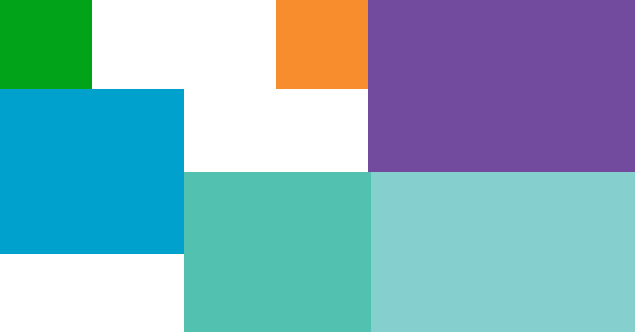 Junk food Chocolate conglomerate owner Michele Ferrero and the Mars family have a combined wealth of over $37 billion, whilst Walmart flourishes with three family members in the list. Although Mars make confectionary that almost always has no nutritional value, it has committed to buying only Fairtrade cocoa. However Walmart has made for unhealthy headlines several times, including when it teamed up with Pepsi and Doritos to put the junk food aisles right in between the toy shelves, so they could target more children. A study done by the Journal of Urban Economics reported that "One new Walmart supercentre per 100,000 residents meant an average weight gain of 1.5 pounds per person sometime over a 10-year period dating from the store's opening. It also boosted the obesity rate by 2.3 percentage points, meaning that for every 100 people, two who weren't obese ended up in that category after a superstore opened." Alcohol & Gambling Jorge Paulo Lemann, owner of the Anheuser-Busch InBev group, largest brewer in the world, came in the not-to-be-sniffed-at bottom half of the list. In 2009, the Political Economy Research Institute ranked Anheuser–Busch 53rd among the "Toxic 100", a list of U.S. corporations most responsible for air pollution. The study found that Anheuser–Busch released hundreds of thousands of kilograms of toxic pollutants annually into the air. Other alcohol producers include the Heineken family, whilst the 12th richest was casino aficionado, Sheldon Adelson, who introduces Las Vegas style casinos and gambling to Asia. Oil, Gas & Mining 15/85 – a staggering 17% - made their way on to the list with their oil, gas or mining businesses. Although some such as Vagit Alekperov, major shareholder in Russian oil company Lukoil, have a comparatively 'decent' environmental record, others have not. Australian mining boss Georgina Rinehart stated in her self-published book "Northern Australia and then some: Changes we need to make our country rich" - that she recommended all Australian workers accept the AUS$2-a-day wages commonly paid in Africa and is a fan of low wages to encourage economic competitiveness. German Larreo Mota-Velasco is owner of Grupo México, a group that has come under fire for its alleged abysmal health and safety regulations. In 2011, mine workers were still on strike against Grupo México "not only for salary increases… but because of its constant refusal to review security and health measures." Its now-bankrupt subsidiary holds the notorious reputation of pumping outrageous amounts of hazardous chemicals into the El Paso air as well as the surrounding areas of Mexico and New Mexico. Transport, Aviation & Shipping Shipping magnate, Norwegian-born John Frederiksen, made his money in the Iraq/Iran war by acquiring oil there at huge risk. He has since been entangled in lengthy court battles about the amount of crew members that had gone missing on his ships - and forced to pay compensation for risking his crew's life. Jack Taylor, founder of Enterprise Rent-a-Car, admitted full liability in 2010 for renting cars that had previously been recalled as faulty. One such car set on fire and killed two young sisters. Employees stated in the courts that this was a common occurrence. Other Other notably poor business practitioners in the top list included: tax evaders Amazon and Chinese company Zong Quinghou, phone hacking Newscorp's Rupert Murdoch, and the Apple CEO (linked to FoxConn factory worker abuse). L'Oreal heiress Liliane Bettencourte came in at no.9, the richest woman, who was once 'awarded' a Black Planet Award for destroying the planet - for proliferating contaminated baby food, monopolising water resources, and tolerating child labour. Miucca Prada, fashion powerhouse owner, has been slated again and again for sexual harassment being rife in her company. So although ethical investment continues to prove itself, the structure at the top shows that it is yet to reach the dizzying heights of those whose primary source of income comes from abusing the planet in some way. Light at the end of the tunnel? Ethical practices and profits are creeping in slowly but surely in a variety of different formats…
Christy Walton has edged above her fellow Walmart shareholders in wealth due to investing in a solar panels company.
Mars have recently pledged to make all their chocolate Fairtrade.
Bill Gates has funded $28 billion so far to his foundation which seeks to eradicate polio and improve standards of health worldwide.
Warren Buffet is the world's biggest philanthropist.
Dieter Schwarz inherited Lidl, the discount retailer. All dividends are donated to a charitable company, The Schwarz Foundation, supporting education and daycare facilities for children.
Mark Zuckerberg has enabled Facebookers worldwide to pledge their organ donation preferences through the Social Networking site, enabling millions more to be eligible for organ donation.
By Hope Nelson Sources used: BBC News: Gina Rinehart calls for Australian wage cut The Guardian: Who are the world's richest 85? Journal of Urban Economics, Volume 69, Issue 2, March 2011, Pages 165–181 The Toxic 100: Top Corporate Air Polluters in the United States The Guardian: You know what's cool? A billion organ donors Cleaning ASARCO's Pollution Legacy Raises Concerns Among Environmental Advocates

HSHNblog/200214