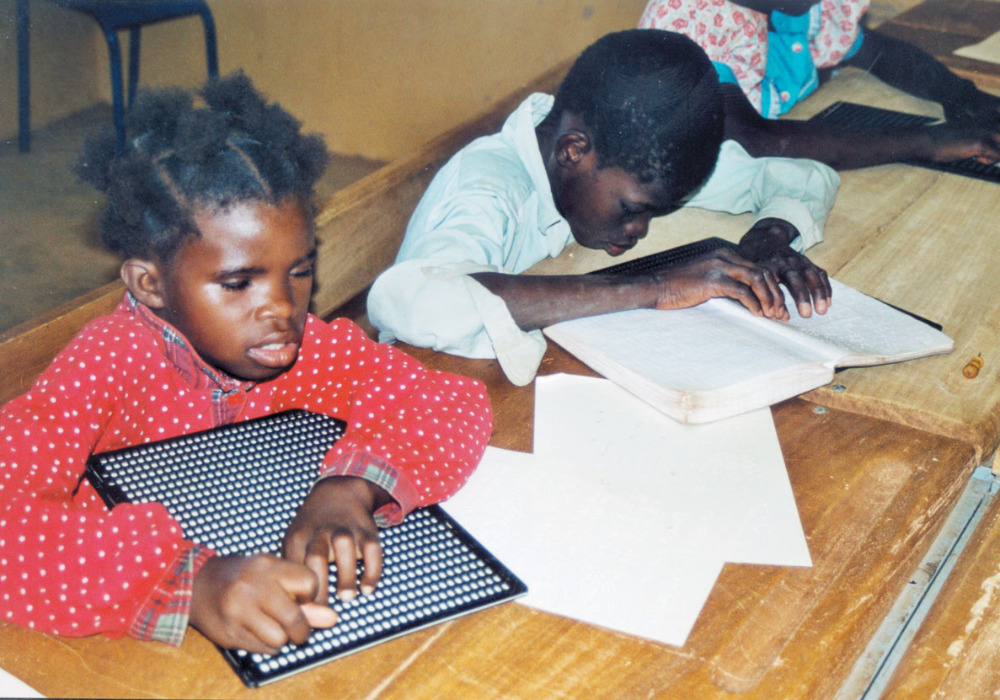 David Elton is in Burkina Faso to visit La Renaissance school and here is his latest update from his trip:
Bonjour (embarrassingly this is still about the level of my French!), and greetings again from Burkina Faso. Today (Thursday) is our penultimate day here, so this will be my final update before returning to the UK.
On Tuesday we went to Kodougou (a large town outside of Burkina Faso) to visit the adult literacy project for local blind people there. This, as well as a number of other groups in Burkina Faso, is run by ABPAM who Burdens Charitable Foundation (BCF) partnered with to found such groups a number of years ago. Here, blind pupils learn how to read and write as well as picking up vocational skills such as making furniture. We were welcomed with a song from the pupils then shown round each of the classes (6 classes of around 5 pupils) where they were studying a range of subjects including arithmetic and geometry. We also gave this group one of the sounding balls sourced from the UK and it was so moving to see their joyful reaction.
Wednesday saw our second visit to La Renaissance which we timed with their 10am break so as to have some time interacting with the children. This included being mobbed when bringing out my camera to get some photos and watching a game of football. I also got the chance to meet a couple of pupils individually and ask questions (through Mathieu of course) to find out about school, family life and their hopes and dreams.
Today we have a meeting with the president of UN-ABPAM to discuss a number of potential future projects, whilst tomorrow morning before flying we are going to watch some of the children at UN-ABPAM play torball which I am both excited and intrigued to see.
MELRBDE/040316