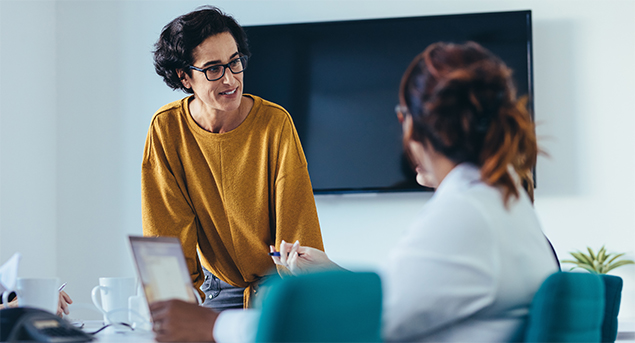 For image license details, please see footnotes
Castlefield has become a signatory to the 30% Club. The 30% Club was established in 2010 and is a collaborative engagement effort comprised of Asset Managers, Owners and Charities with the aim of engaging with the largest 350 companies on the topic of gender diversity. This is done by encouraging CEOs and Chairpersons to publicly commit to gender balance by 2020, aligning itself with the Hampton-Alexander review. Another key part of the 30% Club is trying to influence public policy, engaging on regulation and on the Stewardship Code through communication with the Financial Reporting Council. Importantly, the key to this collaboration is engagement, not quotas, despite the name "30% Club".
In the past engagement has been targeted at all male boards and now there remain just 3 all-male boards in the largest 350 companies[1] compared to 151 in 2010.[2] Encouragingly, the largest 350 companies have now reached 30% of women on Boards compared to 9.5% in 2010[3] when the 30% Club was founded and in comparison, to 7.6% in Japan's TOPIXX 100[4] and the 23.6% for the US' S&P 100[5] today. However, the UK figure is significantly different when removing female Non-Executive Director roles and thus, there is still further to go at the Executive level (i.e. the role of Chief Executive Officer and Chief Financial Officer). Going forwards, this will be a key topic of engagement.
The initiative has also progressed beyond its initial gender focus, further looking at diversity more generally including ethnic, cognitive and socioeconomic. This is also a step Castlefield has taken by removing the word 'gender' from the voting policy, so as to capture diversity in all its forms. In joining, Castlefield has agreed to its Statement of Intent,[6] committing to actively engage with Board Chairpersons and Nominations Committees, as well as exercising our voting rights when a lack of diversity at Board level warrants. Whilst this is nothing new for Castlefield and has been a part of our voting policy for several years, the power of a collective investor voice cannot be underestimated.
We are firmly of the belief that a balanced workforce is good for business and society and there is an overwhelming amount of literature, backed by empirical evidence, to support this. We have had two meetings with the 30% Club since becoming members in April and we are looking forward to the pipeline of work outlined.
[1] BoardEx, 30 September 2019
[2] https://30percentclub.org/about/chapters/united-kingdom
[3] Hampton-Alexander Review, FTSE Women Leaders, November 2016, BoardEx October 2016
[4] https://30percentclub.org/
[5] Ibid
[6] https://30percentclub.org/assets/uploads/UK/Investor_Group/30__Club_Investor_Group_Statement_of_Intent_2016_FINAL.pdf
Header image: Jacob Lund / stock.adobe.com