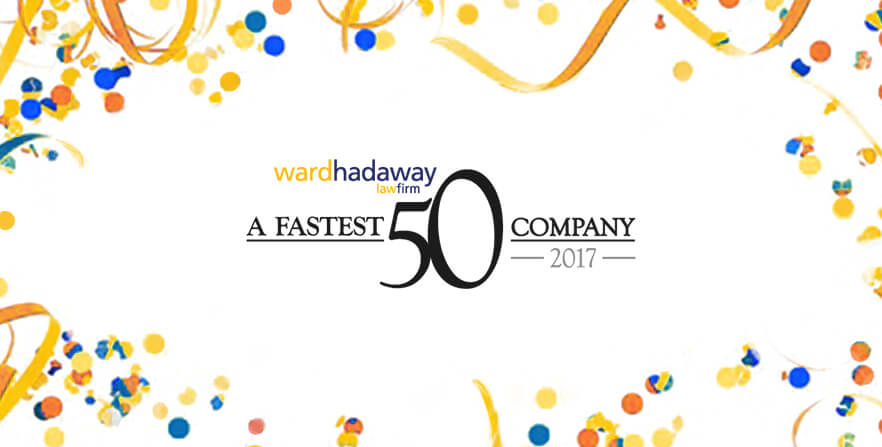 This month we were delighted to learn that the firm has been named as one of Ward Hadaway's 'Fastest 50' of 2017.
The 'Fastest 50' highlights and celebrates the achievements of profitable and fast-growing, Manchester based, private companies. The companies are selected and compiled into the annual 'Fastest 50' list. We are proud to have made it into the 2017 list after achieving three years of strong turnover growth, while remaining consistently profitable. As a selected company, we will be attending the Fastest 50 Awards lunch on May 19th. Representing the firm will be; Simon Holman, Deborah Warrender, Ewelina Wilson, Kyle Harrison and Catherine Player.
The Fastest 50 has been published every year since 2014 and is compiled and organised by law firm Ward Hadaway, which has offices in Manchester, Leeds and Newcastle. Jamie Martin, Managing Partner at Ward Hadaway, said: "The Fastest 50 shows what terrific companies we have in the region and underlines what a great place the Greater Manchester area is to do business."
Just being nominated for an award like this is fantastic recognition for all the hard work that everyone in the firm has put in over the last three years, but, more importantly, it's down to the confidence shown in us by our clients who like and trust our commitment to thoughtful investing.
by David Gorman