Many companies are taking steps to increase the diversity of their workforce. And with good reason. Research shows that bringing diverse perspectives to the table increases companies' resilience and agility, boosting innovation and financial performance. Yet hiring diverse employees is only the first step – to reap the full benefits, companies must include those employees in the conversation.
Castlefield recently conducted a survey aiming to learn more about our co-owners and to gather data about diversity and inclusion (D&I) specifically. The survey also asked respondents for their perceptions on critical aspects of their work life. Questions included whether they have a sense of belonging and whether they have trust in the leadership of Castlefield and if they feel valued.
You can find out more about the Castlefield Diversity report here.
GM Good Employment Charter
Castlefield are members of The Greater Manchester Good Employment Charter - a voluntary membership and assessment scheme, created to improve employment standards, and develop diverse and inclusive working conditions across Greater Manchester.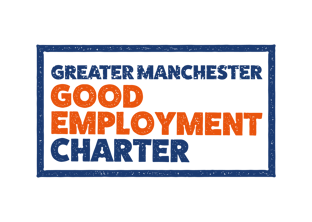 Women in Finance Charter
In October 2017, Castlefield became a signatory to the Women in Finance Charter, a Charter launched with the objective of achieving "gender balance" within the financial industry, where women at senior management levels are often scarce.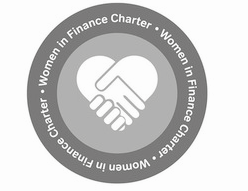 Upon becoming signatories, we committed ourselves to achieving/maintaining 50% women in senior roles by December 2020. When we first signed up to the Charter, we had a 55% female representation. In setting our target we wanted to ensure we maintain parity. As of 30th September 2020, we have 50% female representation in senior management. Over the course of the last year we continued to transform our business and apply certain changes to its structure as we work towards our common goal. 
Whilst the Charter's objective focuses on gender diversity, diversity in all its forms is important to our business. Castlefield see the enormous benefit that can be gained from a fairer and more inclusive financial services industry. We are firmly of the belief that a balanced workforce is good for business and society.
We're pleased to have been recognised for our diversity and are proud members and affiliates of a range of organisations. You can find out more about these below.
Disability Confident
Castlefield is a Disability Confident Committed Employer. Disability Confident provides employers with the knowledge, skills and confidence they need to attract, recruit, retain and develop disabled people in the workplace.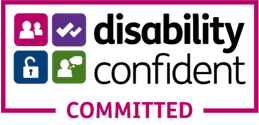 As a Disability Confident Committed Employer we have committed to:
ensure our recruitment process is inclusive and accessible
communicating and promoting vacancies
offering an interview to disabled people who meet the minimum criteria for the job
anticipating and providing reasonable adjustments as required
supporting any existing employee who acquires a disability or long-term health condition, enabling them to stay in work
at least one activity that will make a difference for disabled people
Age-friendly Employer Pledge
Castlefield has signed the Age-friendly Employer Pledge, a nationwide programme run by the Centre for Ageing Better. By signing the pledge we are showing our commitment to older workers and making our workplace age-friendly.
This means we're taking action to improve our recruitment, retention and development of workers aged 50 and over.
Being a part of the pledge means we draw on a wider pool of applicants for each job. It means older workers can continue to thrive and contribute in our organisation. And it means we can benefit from the innovation and productivity boost that multigenerational workforces bring.
For more information about the pledge, visit: